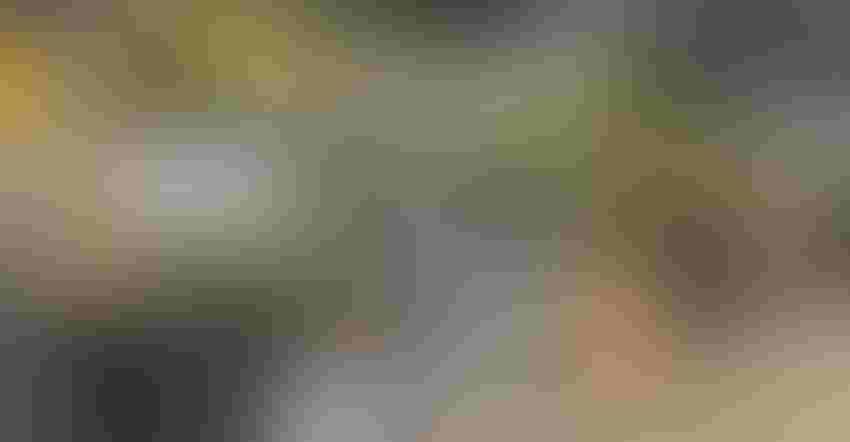 PLACES SEEN, PLACES TO GO: This P-47D Thunderbolt, in service during World War II in New Guinea, was transported to Bemidji for restoration at AirCorps Aviation, owned by Erik Hokuf. The former 4-H kid who loved aerospace is living his dream job: restoring WWII warbirds.
Paula Mohr
Since he was 10 years old, Erik Hokuf dreamed of working with airplanes.
As a young boy growing up in Bemidji, his parents enrolled him and his three brothers in 4-H. His parents, both teachers, also became involved as leaders with the Deer Lake Flyers 4-H Club. The active family lived on a 150-acre farm north of town, raising beef.
One of Hokuf's 4-H projects involved aerospace — building model rockets and radio-controlled airplanes. As a youngster, he became fascinated with aviation and airplanes, and absorbed everything he could on the subject. The summer before his senior year in high school, he landed a job as a mechanic at a local aviation company.
EARLY START: Hokuf, general manager of AirCorps Aviation, learned his craft on the job — in the shop and through on-the-job training. His Bemidji-based business is known worldwide for its WWII plane restoration and part fabrication.
Immersed in his passion, Hokuf participated in an on-the-job training program for an airframe and powerplant license, attending high school classes half the day and then spending the rest of the school day onsite at the airport. Very few people go that route today because it takes 30 months of on-the-job experience before you qualify, according to Hokuf. He then took the same FFA test that technical school students are required to take.
By age 20, he had his A&P license and three years of work experience already under his belt. He moved to the metro area to take a job with a Minneapolis-based charter company.
Through connections, he was eventually contacted by warbird enthusiast Ron Fagen. Fagen, along with his family, own the Fagen Fighters World War II Museum near Granite Falls (Editor's note: a must-see). Hokuf went to work there in 2004, spending time restoring several types of warplanes — including the P-40 Warhawk, P-51 Mustang and P-38 Lightning.
After a few years on the west side of the state, Hokuf and his wife, Sarah, decided to move back to Minneapolis to start AirCorps Aviation, a vintage aircraft restoration and fabrication business. Eventually, they moved the company to Hokuf's hometown of Bemidji.
Today, AirCorps is known internationally for its painstaking restoration work and customer service. A current restoration in progress is a P-47D Thunderbolt that was found in New Guinea. Hokuf and his crew have been working on the plane since 2012, machining every part perfectly to make it flight-worthy. He figures they have about another year of work to do before it's finished.
To say Hokuf is still smitten with his vocation is an understatement.
"World War II was the most romantic time period in aviation history," he says. "To work on these planes, for me, this is a dream come to true. It's something I've always want to do since age 10."
Impact of youth development
I realize this column deviates from the usual farm-specific topics covered. Yet as a former 4-H'er and farm kid, I could relate to Hokuf's story. It reminds me how very fortunate I was to experience 4-H.
4-H took me to leadership activities on the campus of Michigan State University, where I later earned a degree in ag communications. 4-H continues to offer opportunities for youth to participate in projects and activities that allow them to develop lifelong interests and skills.
SPECIAL TOUR: Participants at Minnesota Farm Bureau's 2020 LEAP conference in Bemidji Jan. 31 were given a pre-conference tour of AirCorps Aviation. General manager Erik Hokuf (left) provided some history and context for planes they restore as well as explaining how his shop makes parts for vintage aircraft.
Your involvement in 4-H and FFA possibly prepared you, too, for what you do today.
We owe those organizations, staffs and volunteers our deepest thanks.
Subscribe to receive top agriculture news
Be informed daily with these free e-newsletters
You May Also Like
---