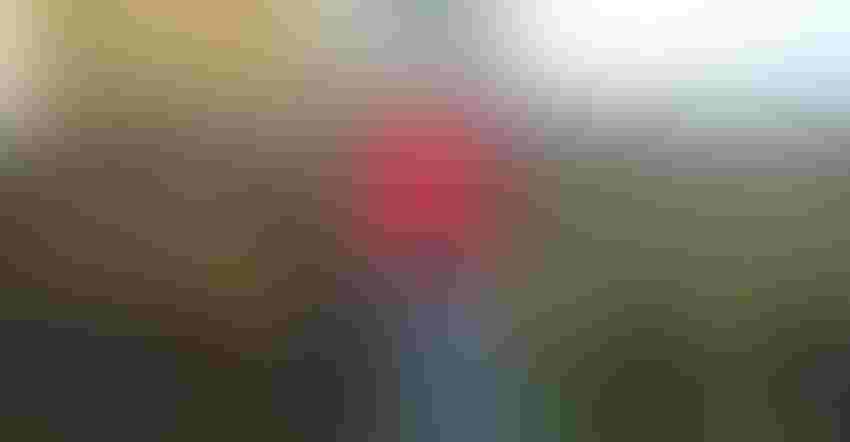 FARMER AT HEART: Providing practical information to help farmers with planting, tillage and soil conservation management decisions was a focus for ISU's Mark Hanna.
The Iowa Master Farmer Exceptional Service Award is presented to individuals who aren't farmers but have served a lifetime helping farmers. The award, sponsored by Wallaces Farmer, recognizes exceptional service to Iowa agriculture.
This year the award goes to Mark Hanna, who recently retired after 42 years as an Iowa State University Extension ag engineer. He was nominated by a farmer who said many farmers benefited from and appreciated Hanna's educational efforts and information programming over the years.
Growing up on a farm, Hanna developed an interest in equipment and mechanics. He also became aware of the need for soil and water conservation on the land. He graduated with a bachelor's in 1973, a master's in 1975 and a doctorate in 1991 — all in ag engineering at ISU.
Hanna's first job with ISU Extension was as a soil, water and waste management specialist in 1975. No-till and reduced tillage were gaining interest among farmers. The need to put more soil-saving practices to work on the land received increased emphasis with the 1985 Farm Bill and its conservation compliance provisions. Hanna's research and Extension activities focused on tillage and planting.
Application of fertilizer and manure nutrients were also coming under closer scrutiny, for economic as well as environmental reasons, as he began his career. His research and Extension activities focused on these nutrient management areas as well.
Lessons learned
What's the takeaway lesson Hanna learned from years of working as an ag engineering researcher and teacher? "Agriculture must continually find a balance between productivity and environmental sustainability," he says. "Field operations such as tillage, planting, chemical application and harvest have the capacity to help or hinder these objectives."
FARM STUDIES: Mark Hanna's research focused on ways field equipment could enhance productivity and environmental stewardship, as the machinery interacts with crops and soils.
Hanna participated in many field days, conferences and outreach activities with farmers and the ag industry. Chemical application and reduction of off-target spray movement was a frequent presentation. He also did studies on fuel use and efficiency in field operations, developing practical guidelines for farmers to reduce energy use while maintaining overall productivity.
Better ways to apply crop nutrients
Precision nutrient application with materials such as anhydrous ammonia and manure were a focus of his work in recent years. An anhydrous ammonia manifold developed by Hanna and grad student Paul Boyd was recognized in the top 1% of ag products by the American Society of Agricultural and Biological Engineers.
Hanna also studied soil compaction. "Soil resources can be improved or degraded by the actions of tillage tools and equipment tracks," he says. "Operation of field machinery at harvest affects crop quantity and quality."
Hanna wrote Extension publications and gave presentations on these and many other topics. Colleagues and faculty in ISU's Department of Ag and Biosystems Engineering have demonstrated their respect for Hanna's work, which received numerous honors and awards.
At his ISU retirement reception in October, colleagues thanked him for his years of work, dedication and assistance. "Always willing to lend a helping hand" was an often-heard accolade describing him.
"I'm humbled and appreciative of everyone who has helped make my career worthwhile," he said.
"I especially thank my wife, Michele, for her years of support," he added. "Many people assisted me in getting to this point in life; they taught me a lot, and I am very grateful."
Subscribe to receive top agriculture news
Be informed daily with these free e-newsletters
You May Also Like
---