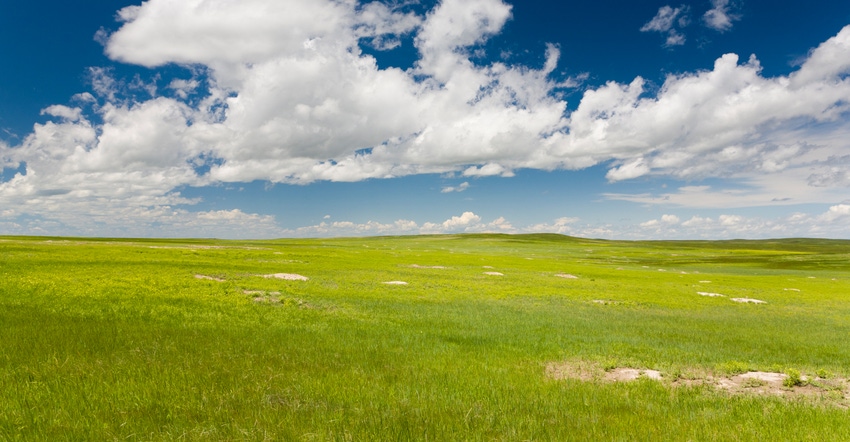 AG ALL AROUND: "Learn all you can about agriculture. It is around you no matter what career path you take," advises former South Dakota FFA President Janelle Olesen.
Pawel Toczynski/Getty Images
Editor's note: This is part three of an eight-part series on catching up with the South Dakota state FFA officer team 25 years after their retiring addresses.
Each year, the state FFA organization elects a slate of officers to lead youth for a year. This team spends the year visiting FFA chapters across the state. Here, Dakota Farmer catches up with the state officer team of 1995-96, starting with Janelle Olesen, who served as president.
Name: Janelle (Stuwe) Olesen, president
High school: Hoven High
Parents: Janine and the late Wayne Stuwe
FFA involvement: State competitor for Creed Speaking, Job Interview, Public Speaking, Extemporaneous Speaking, Ag Mechanics Team, Plant Identification Team, Meat Judging Team, Chapter president, District Officer, State President and State FFA Award
When did you set your sights on attaining a state office? When I was a freshman and was competing at the state FFA Creed Speaking event, I was able to meet some of the state officers. I thought they were cool and down to earth. I watched them throughout the year and at the state convention. That is when I was hooked and wanted to be a state officer.
Did someone inspire you to spread your wings in FFA? Did someone see the leadership potential in you? My FFA advisor Deb Treft was a huge reason why I became a state officer. She came to our chapter when I was an 11th grader. She saw something in me and really encouraged me to use my gifts and talents to help others. She was the first person who told me that she thought I would be a great state officer. She encouraged me to apply and guided my steps through the process.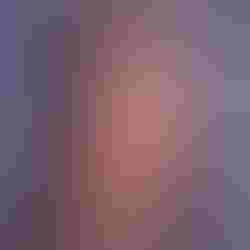 CAREER AID: Janelle Olesen says FFA has aided her career as a special education coordinator in many ways, especially in working with a variety of people as a state officer.
Without her, I would have never had the confidence to even give it a shot. She was great! I still have the graduation present she gave me after I got my state office. She gave me the book "Oh, the Places You'll Go!" by Dr. Suess. Inside the front cover, she wrote me a very inspirational and encouraging note that I still pick up and read from time to time. I think back to that time in my life and use her encouraging example to draw from as I became a teacher and a coach.
Immediate post-high school plan: I originally wanted to go into social work and become a counselor for youth and teens.
Career: I eventually graduated from Iowa State University with a degree in speech and theater communications education. I was hired on a conditional license to teach special education for students with intellectual disabilities for the Sioux City Community Schools. I did that for five years, then transitioned over to working with students with autism spectrum disorder for another five years. In 2012, I became a special education instructional coach for the district, and now I am currently the coordinator for special education for the middle schools and high schools in Sioux City, Iowa.
How has FFA experience aided you in your career, adult life? Through FFA, I learned how to lead and work with groups. I learned how to get along with a variety of personalities and working styles. I learned how to motivate others to believe in themselves and how to make and achieve goals. I learned how to organize myself, prioritize and work hard to achieve my goals. I also learned how to appreciate the people you meet along life's path, and how they help to influence and shape who you become. People come and go from your life, but the influence they have lasts forever!
Would you be where you are today without FFA? I believe without FFA I would not have learned the skills that I needed to be where I am today. It helped me build confidence to speak to a large group of people and to be confident in who I am and the message I wanted to share. It stretched me to try new things and taught me to push myself outside my comfort zone if I wanted to grow and become better. It is OK for something to feel uncomfortable or scary. It is at the edge of fear that you find out what you are really capable of.
Favorite FFA memory: My favorite memory has to be attending the President's Conference in Washington, D.C. I had never been on a plane before, and I had to fly to D.C. by myself at 18 years old! Talk about growing up in a hurry. I was grateful that I had Dusty (Oedekoven) as my travel partner. That week of learning, exploring, meeting new people and growing was an experience I will never forget!
Advice to a current FFA member, or a student trying to decide on an organization: Get involved! This is a once-in-a-lifetime opportunity you will not want to pass up. The leadership, communication and job skills you will gain in this program will give you a leg up in any career you choose. Learn all you can about agriculture. It is around you no matter what career path you take.
Spouse, children: I have been married to Lynn Olesen for the last 24 years. We have five wonderful children: Brooklynn, 22; Luke, 19; Leighton, 16; Jocelynn, 14; and Lennox, 10. We have a great son-in-law, Luke Skinner, and one granddaughter, Raelynn, 2.
For past stories in the series, see:
Subscribe to receive top agriculture news
Be informed daily with these free e-newsletters
You May Also Like
---