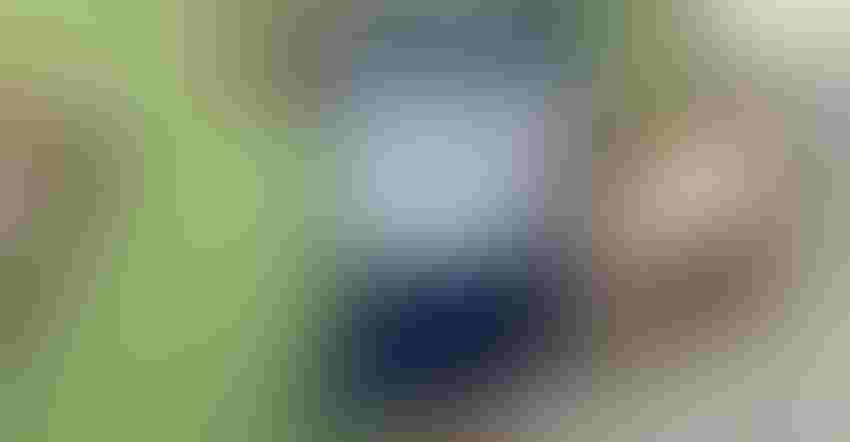 SUPPORT INDIANA AGRICULTURE: Fact-filled signs like this one about watermelon production in Indiana are posted throughout the FFA's mini-golf course so players are exposed to ag facts.
Photos by Tom J. Bechman
The Indiana FFA Pavilion at the Indiana State Fair sprung back to life this summer after it remained dark and empty in 2020, when the fair was canceled due to COVID-19. Families returned to the pavilion, with youngsters feeding animals and others flocking to the mini-golf course.
The Indiana FFA Pavilion sports an 18-hole miniature golf course, where you can play as often as you like and as many times as you like for free. All the Indiana state FFA officers hope you will do is pay attention to signs posted along the course.
These signs relate facts about Indiana agriculture, such as where Indiana ranks in watermelon production nationally — fifth — and what kind of products are made from Indiana corn and soybeans, like ethanol and soy biodiesel, respectively.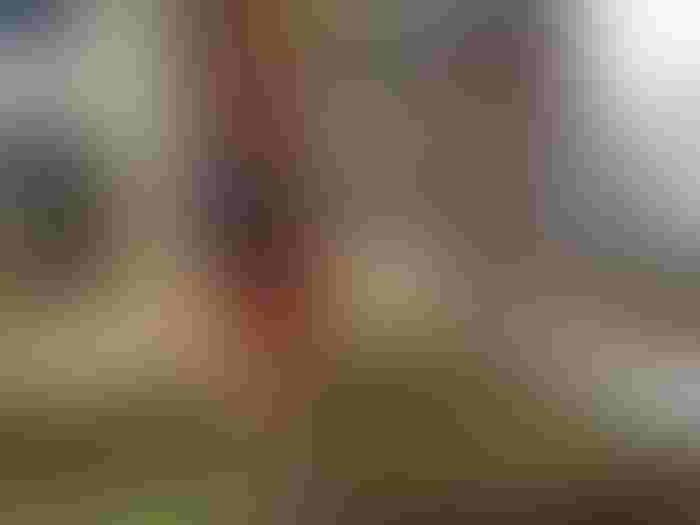 PLAY AND LEARN: Families flocked back to the mini-golf course in the Indiana FFA Pavilion at the Indiana State Fair after a one-year absence due to COVID-19.
The Indiana FFA Country Store has become an integral part of the Indiana FFA Pavilion at the state fair. The goal is to stock and sell items grown or made by Indiana companies.
Lisa Chaudion, Indiana FFA Foundation director, helps coordinate the store. Many of the people who work there during the fair are FFA members or supporters. Proceeds are used to fund scholarships for FFA members and to support other FFA activities.
One of the Indiana companies providing products for the country store was Beiersdorfer Orchard, located near Guilford in Ohio County. The cooler in the store was stocked with quart-size plastic containers of pasteurized apple cider from the orchard.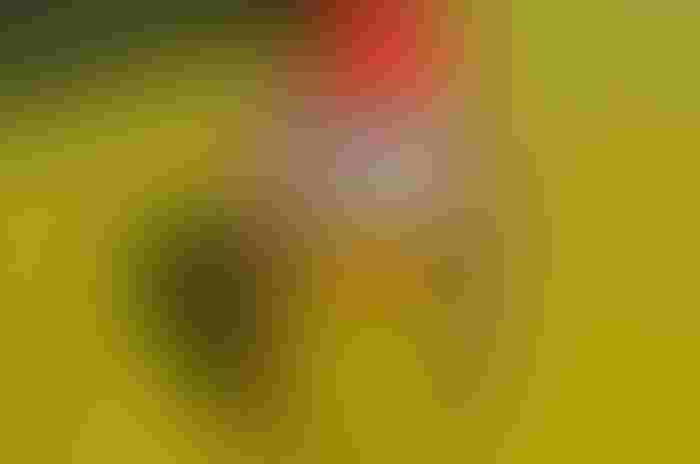 COLD REFRESHMENT: This Indiana-grown apple cider was sold in the Indiana FFA Country Store in the FFA pavilion at the state fair.
Ag teacher honored
Roger Carr was selected as the National Ag Teachers Association Lifetime Achievement Award winner for Indiana for 2021. He will next compete at the regional level.
Carr recently retired, ending a career as a vocational-agriculture teacher and FFA advisor that began in 1983 at Atkinson, Ill., and continued when he became an ag teacher at Whitko High School in Indiana in 1988. He taught there until he moved to Clinton Central High School in 2003. Carr finished his career at the Whitko Career Academy in 2020-21.
His list of accomplishments is long, including being named a Distinguished Agriculture Service Award winner by Indiana FFA in 2018 and Outstanding State Agriculture Teacher by the Indiana Association of Ag Educators in 2017. He was awarded the Honorary American FFA Degree in 2015. Carr's FFA accomplishments include coaching 90 state champions in career development or leadership development events. At least one of his teams attended a national career development event 36 years in a row. During his career, he advised seven state FFA officers and seven Indiana Star award winners.
In addition, he has served as superintendent of the Stockman Livestock Judging Contest since 1992, with over 6,000 students from 45 states participating during that time.
Subscribe to receive top agriculture news
Be informed daily with these free e-newsletters
You May Also Like
---