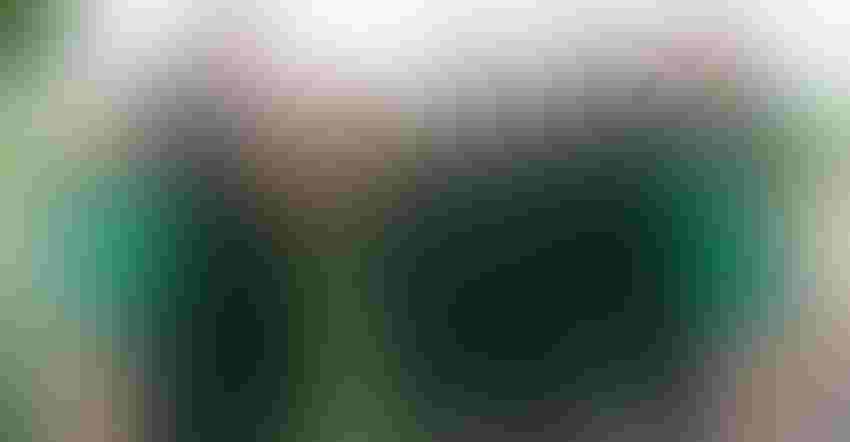 FUTURE FUNDS: A proposed bill working its way through the Minnesota legislature would create a new agricultural license plate that would raise funds for state FFA and 4-H programs.
A proposal to create a special Minnesota agricultural license plate for vehicles is making its way through the Minnesota legislature.
House File 221 has been included in the transportation finance and policy committee's omnibus bill. Senate File 250 wasn't heard in committee, but lawmakers will have the opportunity to consider it as it comes through the Senate transportation omnibus bill, according to Val Aarsvold, executive director of the Minnesota FFA Foundation.
Money raised by the special license plate would support ag programs for the state's FFA and 4-H organizations. A new plate would cost $30 first year and then $20 each year to follow.
A new license plate also would need to be designed. Aarsvold says a contest will be held for FFA and 4-H members to submit entries to identify the official design.
Funds raised by special plate sales would support the 21,800 Minnesota students enrolled in agriculture food and natural resources classes, of which 10,200 have chosen to participate in the FFA, and as well as the 15,900 Minnesota 4-H members who are enrolled in agricultural projects, Aarsvold says.
She adds that it's difficult to estimate how much additional revenue the plates would raise. In other states where special ag plates are sold, those states have raised between $15,000 to $200,000 per year.
A similar bill was proposed last year in the state legislature but did not get approved.
If the bill passes this legislative session, the new plates would be available starting July 1, 2020.
Aarsvold encourages people to contact their legislators and to ask them to support the House and Senate bills.
Various farm organizations, such as the Minnesota Farm Bureau, Minnesota Farmers Union, Cooperative Network, Minnesota Pork Producers, AgCountry Farm Credit Services, Compeer Financial Services, CHS Inc., state commodity organization and numerous other agricultural companies support the effort.
For more information, contact Aarsvold at 507-259-3586 or [email protected]; or Jane Johnson, Extension chief development officer, 612-626-3717 or [email protected].
Creating a 'bright future for youth in ag'
The special ag plate was an idea initially offered by Aarsvold while she was thinking of different ways to help support the youth organizations.
"I shared [the idea] with the foundation board and the directors agreed this was a valuable way to celebrate agriculture and to create a bright future for youth in ag at the same time," she says.
At an ag policy committee meeting last week. Hamilton presented the bill and Aarsvold offered testimony to support it.
"I testified to the impact this would make on Minnesota FFA and 4-H programs in growing leaders for agriculture and local communities," Aarsvold says.
The proposed bill was well received, she adds, and was referred to the Transportation and Regional Governance Policy committee. The similar bill in the Senate awaits action by the Senate Transportation Finance and Policy Committee.
The new ag plate, in addition to the usual fees, would cost an additional $10 and require buyers to make a $20 annual donation that would be used to fund FFA and 4-H.
Subscribe to receive top agriculture news
Be informed daily with these free e-newsletters
You May Also Like
---