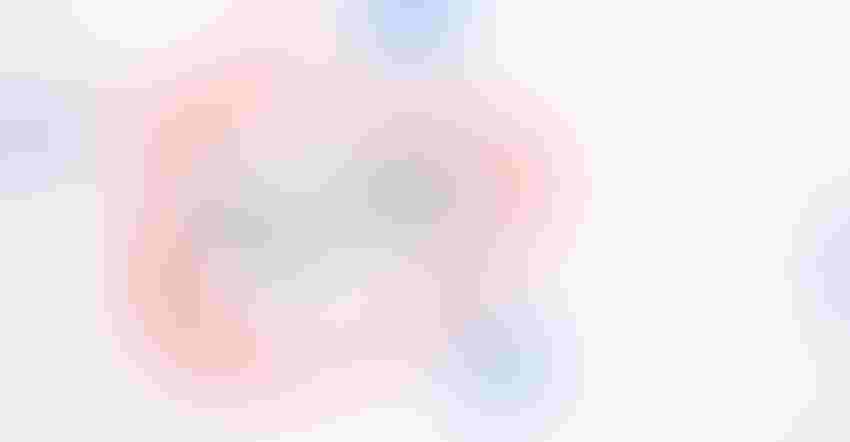 JOIN THE BUSINESS: A young farmer who wants to return to take over the family farm needs to start making management decisions. A good succession plan calls for a senior farmer and the family business to pay for the work.
Gam1983/Getty Images
Editor's note: This is the third in a four-day series on farm succession planning. Thursday will offer more insight on the five-point road map to help you and your family walk through the process.
The reality of any farm transition is that being flesh and blood does not always guarantee success.
"We've got to realize that business is business," says Wesley Tucker, University of Missouri Extension field specialist in agricultural business. "And the most difficult thing for a family farm business is how we separate family from business. Just because we're flesh and blood doesn't mean we can necessarily work together."
So, the second stop on the road map to farm succession is a trial work period. Tucker says that it typically lasts one to two years. During this time, the next generation should be paid, and senior farmers may not like this part: "probably as a salaried employee."
This is the time when family members determine if they can really work together. These years allow both the senior and young farmer to enhance communications skills. At the end of the trial work period, there should be an honest evaluation by everybody involved — parents and children.
All parties do not need to agree on every decision, but they must be able to listen, express opinions and, in some instances, negotiate resolution. Ultimately, they must agree they can work together, Tucker adds.
Related:1st step in farm transition: Send next generation off farm
If a farm family feels they can work together toward the succession plan, they move to the next road map stop: a path to management and ownership.
Young farmer speaks
At this stage, the young farmer starts taking a more active role in decisions on the farm. "The successor must be making decisions," Tucker says.
By now, the next generation is eager to learn. However, if the senior generation is keeping all control and not allowing the young farmer to make any decisions, Tucker explains, they are never going to learn.
Generally, at this stage, the young farmer specializes in one aspect of the farm and becomes the expert in that area of the business. Tucker says younger farmers should look to their strengths or the farm's needs and build from there, whether it's working with production or marketing of either livestock or crops.
"Suddenly, they know the success or failure of that process, and they're going to be evaluated on it," he adds. "They take it more seriously."
Ownership's role in farm transition
Tucker says that the next generation needs something they can call their own. They need to be part-owner of the business. "It gives them a greater sense of responsibility."
Over the years, Tucker found the most successful farm transitions are the ones that place the young farmer on the road to ownership sooner rather than later. He says it teaches them valuable lessons for the future.
"The worst thing possible is if the checkbook is turned over the day after the funeral, and they've never managed the finances," Tucker adds.
Allowing them to own a piece of the business teaches them about buying and selling livestock, equipment or machinery. Just owning something on the farm not only adds to their own self-worth, but also motivates them to make the farm successful.
Tucker reminds farmers that this farm succession road map shouldn't be all in their heads. It needs to be written out with specific goals at specific stages. "Young farmers need to know when they reach a goal and when they can move to the next phase of total farm ownership," he adds.
About the Author(s) Editor, Missouri Ruralist
Mindy resides on a small farm just outside of Holstein, Mo, about 80 miles southwest of St. Louis.
After graduating from the University of Missouri-Columbia with a bachelor's degree in agricultural journalism, she worked briefly at a public relations firm in Kansas City. Her husband's career led the couple north to Minnesota.
There, she reported on large-scale production of corn, soybeans, sugar beets, and dairy, as well as, biofuels for The Land. After 10 years, the couple returned to Missouri and she began covering agriculture in the Show-Me State.
"In all my 15 years of writing about agriculture, I have found some of the most progressive thinkers are farmers," she says. "They are constantly searching for ways to do more with less, improve their land and leave their legacy to the next generation."
Mindy and her husband, Stacy, together with their daughters, Elisa and Cassidy, operate Showtime Farms in southern Warren County. The family spends a great deal of time caring for and showing Dorset, Oxford and crossbred sheep.
Subscribe to receive top agriculture news
Be informed daily with these free e-newsletters
You May Also Like
---