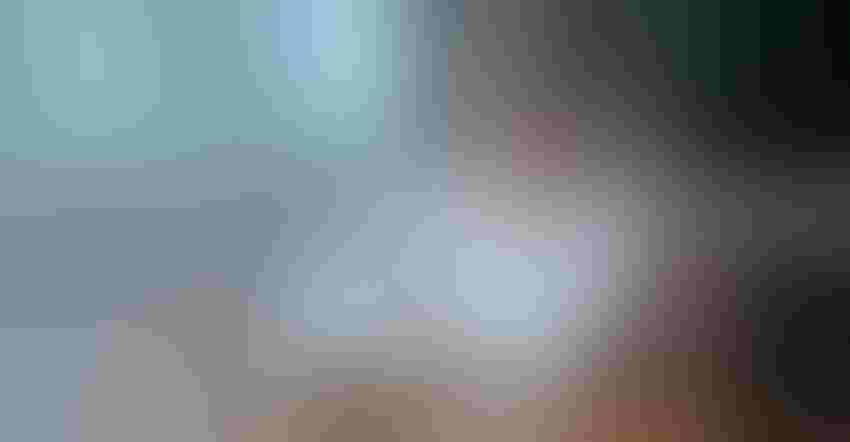 MAKING ENDS MEET: Hunger is something many equate to big city problems. However, food insecurity is making its way to small town streets and rural roads as residents turn to the kindness of others to fill the food gap.
KatarzynaBialasiewicz/Getty Images
Aly Francis and her family stopped in at the local convenience store. There she overheard a woman explain how she was down to her last chicken breast. "It was all she had left to cook for her family," she says. It was then Francis realized food insecurity had reached her small town of Paris, Mo.
Eric Maly was just a young fifth-grade student when his teacher called the class to her desk. She had a bag of candy and a jar. She grabbed a piece of candy and recounted all the things students had to be grateful for that day. Her last statement was "some of you had breakfast this morning," and she dropped in another piece of candy. Then she said. "Some of us have a full jar of candy and some of us do not."
Maly looked around and noticed one young classmate was not part of the group. It was then he put a face to food insecurity in his school classroom.
Food needs
According to the University of Missouri's 2016 Missouri Food Atlas, the state ranks among the top 10 states with the highest percentage of households deemed food insecure or having very low food security. In Missouri, 896,570 people are struggling with hunger — 241,830 of them are children, according to Feeding America.
Maly is director of programs at The Food Bank of Central and Northeast Missouri, which is one of six Feeding America food banks in the state. His region covers about 1/3 of the state, or 16,000 square miles stretching from the Iowa border counties south to Phelps County. They serve roughly 100,000 people every month ranging in age from children to the elderly.
BY THE THOUSANDS: Eric Maly offers meals for nearly 100,000 people every month as the director of programs of The Food Bank of Central and Northeast Missouri. He says more rural residents are uses this resource.
"We are ambitious," he told a group at the Missouri Governor's Conference on Agriculture. "We are trying to absolve hunger."
It is a large undertaking since hunger is not always easy to see from the outside.
Who are the hungry?
There are many things playing into food insecurity that are not apparent on the surface. Some individuals show up at food pantries after a divorce, loss of childcare, a death in the family or due to mental health issues. All these concerns weigh heavily on an individual. These factors may influence their ability to work, in some cases, so much that it causes them to lose their job. No income means no food.
But for some rural communities, the lower commodity prices are creating a financial strain as farm income declines. There is just not enough money to go around. Maly says too often individuals, especially farmers, find a stigmatism associated with asking for help. "We are all proud," he says, "but there comes a time when it is OK to seek help."
It is not just the older generation, children. One in six kids are hungry in Missouri. The Buddy Pack program provides nutritious food to children who rely on free or reduced-price lunches during the school year. Given out on Fridays, Buddy Packs are bags containing two ready-to-eat entrees, a fruit cup, cereal with shelf-stable milk and a nutritional bar. Peanut butter is provided monthly.
Maly says the group distributes packs to 7,500 children each week during the school year at more than 160 schools in his 32-county service area. However, when kids reach age 10, many stop participating. "There is a stigma attached to it," he says. "We need to find a way to give youth access to healthy food. There needs to be an alternative to Buddy Packs, like a school pantry option. It is something we are looking at."
Helping neighbors
Both Francis and Maly are working to help the Missouri Department of Agriculture's MORE Strategic Vision, challenging not only government but every citizen to look for opportunities to do more, do better. Or, in this case, to feed more.
Francis, a Paris FFA member, thought about how she could help the woman and other families in the same situation. She decided to donate a whole processed market hog to the Paris Senior Center. "I just had to do something."
ONE AT A TIME: Paris FFA member Aly Francis shared her first brush with hunger in a small town during the Missouri Governor's Conference on agriculture. Francis is finding ways to donate to her senior center to help others.
She wants to spur other 4-H and FFA members to donate market animals to their local food pantry or senior center. "It just takes one person getting involved," she says.
Maly continues to look at ways to improve how food pantries serve its clients making it a more "dignified" process. He doesn't want people to go hungry because they are ashamed to be sitting in the waiting room or lining up outside the pantry for hours. That is a long-term goal.
In the meantime, there is one thing anyone across the state can do to help feed children — donate to the Buddy Pack program. A $180 gift provides a Buddy Pack food for a child every weekend during the school year, he says.
Subscribe to receive top agriculture news
Be informed daily with these free e-newsletters
You May Also Like
---