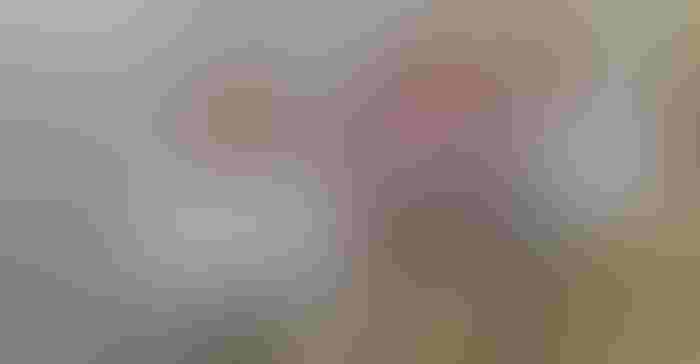 An upcoming exhibit at the University of Minnesota, Crookston, featuring more than 80 photographs of the region's 1937 sugarbeet harvest has special meaning for one alumnus.
For Ken Mendez, who graduated from Crookston in 2011 with a communications degree and now works as the campus mailroom supervisor, the exhibit acknowledges and celebrates the historic contributions of Hispanic families in the regional sugarbeet industry.
Mendez's father, Jesus, born in Mexico in 1910, traveled by train from Texas to East Grand Forks, Minn., in 1927 to work in the sugarbeet fields. While doing some research, Mendez learned about a collection of photographs taken in Polk County, Minn., in 1937 by Russell Lee, a Farm Service Agency photographer.
"Six or seven years ago, I began researching the sugarbeet industry and what it was like in the 1930s, Mendez says. "Through that research, I stumbled across these photographs from the Library of Congress."
Mendez decided to explore how to give the photographs some regional exposure. His efforts evolved into the upcoming photo exhibition of Lee's work titled, "Roots of the Red River Valley." The exhibit, set for Nov. 4-9 at the University of Minnesota, Crookston, highlights work from the perspectives of migrant worker, farmer and the factory. Lee took the photographs in Polk County near Fisher and Crookston, and at the first processing plant in East Grand Forks, built in 1926.
Lee was employed in 1936 for FSA's photographic documentation project during the Great Depression. He joined a team of notable photographers such as Dorothea Lange, Arthur Rothstein and Walker Evans. He traveled across the U.S. documenting stories of the Great Depression, life in Japanese internment camps and more.
Family connections
Although no photos in the exhibit show his father working, Mendez says he is excited to share what he learned with the greater Red River Valley region.
"I have been wanting to share these with the community, and I am thrilled that this is finally happening," he says. "Two of my uncles and my godmother are still living in Crookston and worked in the sugarbeet fields during the early 1940s. I know there are younger generations who had parents that worked during that time as well. We do not recognize anyone in the photos now, but once the public sees the exhibit, it is possible that someone will recognize people in the photos."
Mendez has a family document explaining how some migrant families came to the region. In a Minnesota Historical Society interview conducted in 1976, his father, Jesus, told how migrant families from Mexico and Texas were recruited by the East Grand Forks factory.
"In those days, they would bring people up here in special trains, not trucks, "Jesus said in the interview. "On the trains, they would give you food and everything." Jesus also noted that the factory "set up a sort of colony for the people that wanted to stay for the winters." He and other migrant families decided to stay because if they did, they would receive better pay the following year.
Open for viewing
A special gallery opening is scheduled for 7 p.m. Nov. 4, in Bede Ballroom, Sargeant Student Center. Light refreshments will be served.
Daily hours for the gallery are 8 a.m. to 8 p.m. except Nov. 6, when it will close to the public at 5 p.m. A special presentation and panel discussion about the pictorial history will be at noon Nov. 7 in Kiehle Auditorium.
Subscribe to receive top agriculture news
Be informed daily with these free e-newsletters
You May Also Like
---