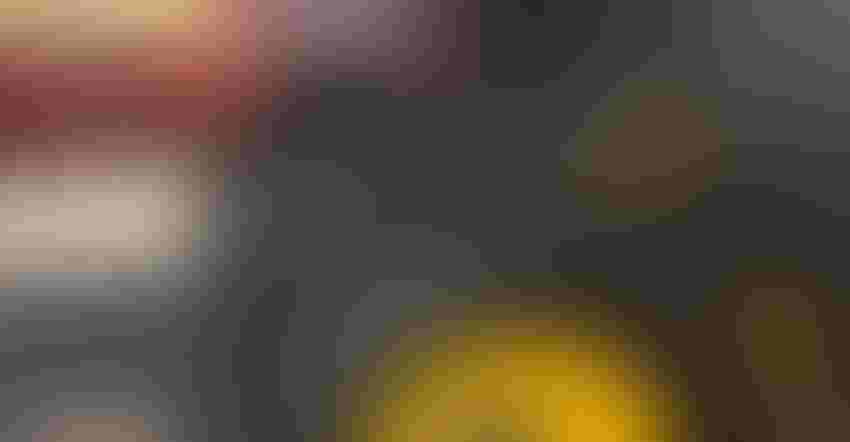 Thursday, we did something we had not been able to do since 2019. We loaded the kids up and went to the Fort Wayne Farm Show. Attendance seemed to be light on the third and final day of the show, but vendors told me that Wednesday was very busy. For the kids, it was like Halloween in January. They came home with bags of candy, pens, and pencils. They were also able to check out and climb in some farm machinery. (This time they didn't get in trouble for getting their clothes dirty!) They were even asking some questions of vendors. We'll count that as school for the day!
I saw a few people I knew and talked for a few minutes, but mainly just kept moseying down the aisles. I brought home a few pieces of literature I thought would be of interest. I also tried to find a home for the last of our non gmo soybeans. We mainly went this time because the kids wanted to go. There wasn't anything new or groundbreaking on my 'to see' list.
Adding to the wish list
However, a couple things did catch my eye. I saw a 1 inch cordless impact gun by Milwaukee that is supposed to have more torque than the air impacts we have. I would like to have that for tightening disk gang bolts. I asked Rachael to put the $1300 'toy' on my birthday list. I'm not going to hold my breath.
I also saw a strip freshener made by Landluvr. This was designed to 'freshen' strips made in the fall, but it could be used in the spring to make strips in soybean fields. With the way steel prices have gone, I was afraid to ask the price. However, I will keep my eye on this. There are some advantages of this type of strip till unit, especially if we would be running just ahead of the planter. I learned they also build toolbars on tracks. I put that in the back of my mind for when/if I ever build a 20" row planter.
It was a good day for the family to get away a little. We were able to make it through the exhibits, eat lunch, and Ivy to school in time for the 2pm class she is taking. Unfortunately, Ava (the oldest), who is in public school full time, did not get to join us this time. Maybe next year she'll take the day off.
The opinions of the author are not necessarily those of Farm Futures or Farm Progress. 
Subscribe to receive top agriculture news
Be informed daily with these free e-newsletters
You May Also Like
---