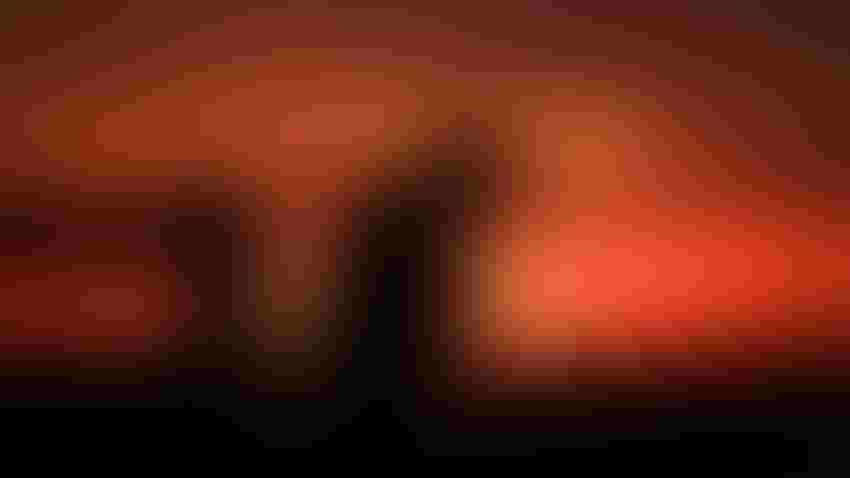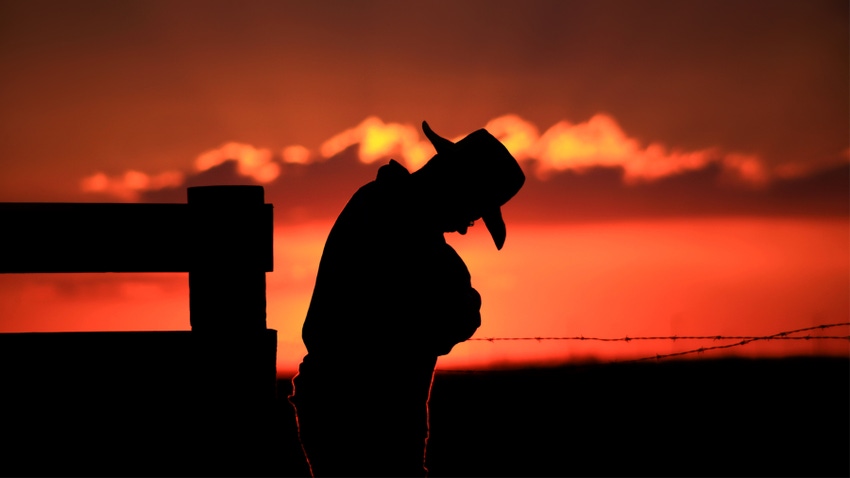 1ST STEP: The Rural Minds organization is working with established mental health nonprofits to bring resources to underserved rural communities. Founder Jeff Winton says 65% of counties in the United States do not have a practicing psychiatrist. Access to mental health care is a steep challenge to rural Americans in crisis.
ImagineGolf /Getty Images
"Every 11 minutes, someone dies by suicide in America."
Jeff Winton, founder and chairman of the nonprofit organization Rural Minds, paused to let the number settle on the audience's minds. He was speaking at the 2023 Cattlemen's College last February.
"The suicide rates among people living in rural areas are 64% to 68% higher than those of large urban areas, according to the CDC," he continued. "Farmers and ranchers are nearly two times more likely to die by suicide in the U.S. compared to other occupations. That's right up there with miners and construction workers."
Winton, like so many in farm country, knows the pain behind the numbers — he lost his nephew Brooks Winton to suicide over a decade ago. It was that loss that drove him and his family to found Rural Minds to serve as a voice for rural mental health. Because, as he explained, it's so easy for people to say, "Seek help"; but when you live in rural America, that first step can be insurmountable.
"Compared with their urban counterparts, rural Americans have higher depression and suicide rates, and are less likely to have access to mental health care services," he said. Even telemedicine, which has been widely accepted by patients in cities and suburbs, can be a challenge to access for the 30% of rural Americans who don't have access to reliable broadband.
Winton explained Rural Minds, while still a new organization, is focused solely on rural mental health and substance use in rural areas. It works with established mental health nonprofits that have worked to improve mental health care access in urban and suburban areas.
"Up until our family tragedy occurred, I was not aware that there was no group that focused on what's happening in rural areas," Winton said. Unlike other established nonprofits, Rural Minds can better connect with farmers and ranchers because its staff are farmers and ranchers themselves.
Speaking out
The Winton family lived with the struggles of a family member diagnosed with a mental illness. Winton shared that he has three brothers and a niece living with bipolar disorder, and one brother living with depression. But it just wasn't something people talked openly about in their community.
It was during the funeral planning for his nephew that Winton's 75-year-old mother took a stand, he said.
"We had neighbors and family members who said to us, 'You're not going to tell people he died by suicide, right? You're going to tell people he was in a farming accident, or he died of a heart attack,'" Winton said. "Basically, they were telling us, his family, to make up an excuse because we should be ashamed that somebody in our family died by suicide. And because suicides didn't happen in a small town.
"So, my mom, who was the matriarch of the family, sat there with tears running down her face and very quiet," Winton continued. "She pounded her fist on the pastor's desk and said, 'Pastor, we're not only going to talk about it, we're going to talk about it in detail, because enough is enough. This has to stop in this farming community.'"
Winton said after the funeral, after he spoke about suicide giving a eulogy for his nephew, it was like a dam broke in the community. People lined up to tell them about the suicides in their families that they hadn't spoken about because of shame. They shared their struggles that they'd kept quiet, finally feeling that it was OK for them to share their struggles in the open. Depression is every bit as much of an illness as cancer, diabetes and cardiovascular disease, Winton said. "But yet in rural America, it's still considered in many cases to be a personality flaw or a character disorder or something.
"That planted the seed for Rural Minds," Winton continued. "Our vision is for a rural America where there's no more silence, suffering or stigma around mental illness."
Connecting to resources
Rural Minds is connecting the resources that already exist in urban and suburban areas to the rural communities where they're so badly needed.
"We don't have the health care system, in many cases, that urban and suburban areas have," he said. "65% of the counties in the United States do not have a practicing psychiatrist."  And 81% of counties don't even have a psychiatric nurse practitioner. That means patients may need to travel several counties over to seek help.
Other hurdles to mental health care specific to rural communities include the stigma of the small community knowing your business by where your truck is parked on Main Street, and the cost of mental health care if you're uninsured or underinsured, he added.
The Rural Minds website, ruralminds.org, has a list of mental health crisis resources and offers webinars to help families connect to more resources. Rural Minds staff is working with farm organizations, like the National Grange and others, to spread the word to farm families, rural communities, veterinarian groups and more.
Winton also reminded the audience that the new 988 Suicide and Crisis Lifeline is an immediate resource for families in need.
Winton challenged the audience to have these conversations with their friends and family to spark change in their communities.
"No more silence. No more suffering. No more stigma around mental illness," he said.
If you or someone you care about is struggling with a mental health crisis, dial the National Suicide and Crisis Lifeline at 988. Or visit 988lifeline.org. The network provides free and confidential emotional support to people in suicidal crisis or emotional distress, 24 hours a day, seven days a week.
Subscribe to receive top agriculture news
Be informed daily with these free e-newsletters
You May Also Like
---