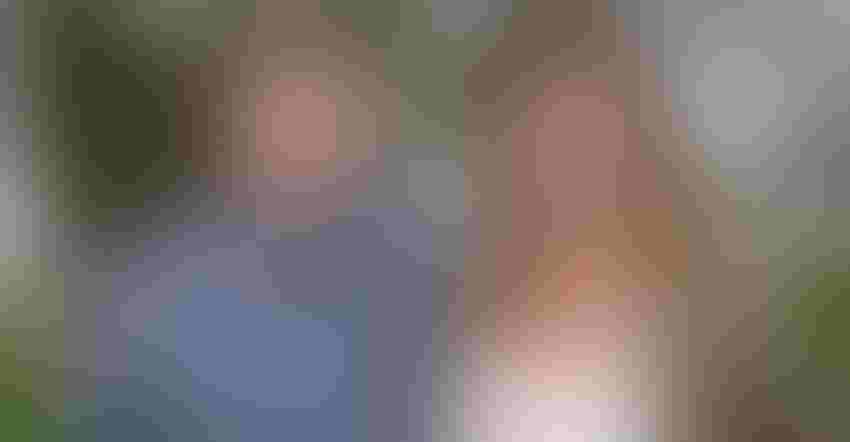 GROWING THE FARM: David Hardin and his wife, Danielle, returned to the family farm in Avon, Ind., after stints in the ag industry. David has grown the hog and crop operation since returning.
Photos by Tom J. Bechman
David Hardin was 10 years old when his father, John Hardin Jr., was named a Master Farmer. Growing up, David saw firsthand what a well-managed hog and crop farm looked like. He sensed that he would return to the farm, but he wanted to gain other experiences before he joined his father in the operation.
David graduated from Purdue University in agricultural economics and worked for JBS, now United Animal Health, helping hog producers develop and fine-tune swine records.
Related: Welcome Indiana's new Master Farmers
"This was before QuickBooks, and we were keeping detailed records about feed conversion and cost," he explains. "It helped me become even more records-driven. We were paying attention to the dollars and cents of hog production."
That proved to be a valuable skill as the hog price crunch of 1998 unfolded. Rather than head back home just yet, David pursued a master's degree in business at DePaul University in Chicago.
Related: What others say about David Hardin 
"I also sought out a part-time job working for a trader on the Chicago Board of Trade," he says. "My goal was to learn what made commodity markets tick."
By 2002, David and his family decided it was time to return to Avon in central Indiana and work into partnership in the family farm. His wife, Danielle, began a job with Dow, now Corteva Agriscience, at the same time.
David's skills as a farm manager demonstrated over the past 20 years, plus his willingness to accept leadership roles with ag organizations, led to his becoming a Master Farmer this year. The award is co-sponsored by Indiana Prairie Farmer and the Purdue College of Agriculture.
Growing the farm
The Hardins market 12,000 hogs annually from their farrow-to-finish swine operation. They employ four full-time employees.
"Dad tends to be the day-to-day foreman, and I am more of the long-range strategic planner," David says. "But we all do what needs to be done. We have our own feed mill, and I grind feed when I need to do so."
The hog operation uses practices such as artificial insemination of sows and an "all in, all out" production scheme to maintain a good genetic base and promote herd health. The finishing hog ration includes phytase, an enzyme that allows hogs to use phosphorus and results in less phosphorus in the manure.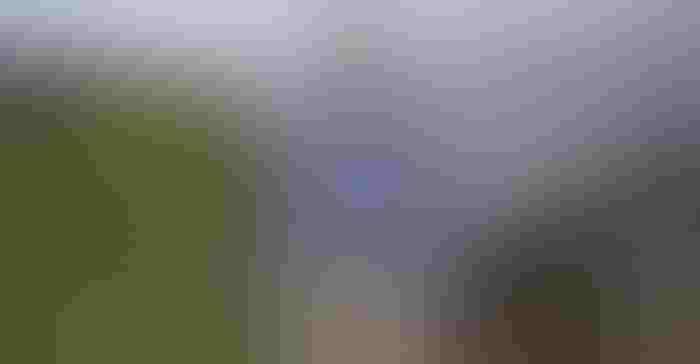 SOLAR ADVANTAGE: David invested in solar panels on acreage that didn't have another purpose and believes the investment will post a positive return over time.
"We soil test on a three-year rotation and are careful to utilize manure as a resource, making sure we don't build up phosphorus or other minerals to very high levels in the soil," David says.
David raises some non-GMO soybeans for niche markets and some food-grade, non-GMO corn.
"We like to take advantage of premiums when we can," he says. "It helps on the bottom line."
The Hardins no-till whenever they can, although with the hog operation, deeper tillage is necessary occasionally. Cover crops are playing an increasing role. Ahead of corn, David's preference is clover and annual ryegrass, while cereal rye and radish are the go-to cover crops ahead of soybeans.
Answering the call
Other farmers and staff of various farm groups recognized David's ability to think clearly and express himself well early in his career. As a result, he is often asked to serve in leadership positions at the local, state and national levels.
"It's humbling, but it's also enjoyable, and it gives me the chance to hear what others think and evaluate their ideas too," David says. "Sharing what we think, advocating for our industry and getting our message out to other people are all important things that we need to do as farmers."
David Hardin at a glance
Age: 48
Location: Avon, Hendricks County, Ind.; farm is near Danville
Beginning: David graduated from Purdue University, and then worked in the swine industry before pursuing a master's degree. He worked part time at the Chicago Board of Trade, and officially joined the farm partnership with his parents, John Jr. and Vicky, in 2002.
Farm today: David and his wife, Danielle, farm with David's parents, producing 12,000 market hogs per year in a farrow-to-finish operation. They feed half of their corn through hogs, sell non-GMO, food-grade corn and produce some non-GMO soybeans for premiums. They treat manure as a resource, monitoring nutrient levels using soil testing.
Children: Dean, 12, twins Davis and Devan, 11, and Daphne, 10
Full-time employees: Jim Allen, Dustin Gardner, Bryce Easter and Jeff Plunkett
Leadership: David recently attended his first meeting as a member of the Indiana State Board of Animal Health, appointed by Gov. Eric Holcomb. Previously, David was president of the Indiana Pork Advocacy Coalition and chair of the Indiana Pork Political Action Committee. He served on various committees of the National Pork Producers Council and National Pork Board. He is a member of the Hendricks County Farm Bureau Board and on various committees for Indiana Farm Bureau, plus on the Trade Advisory Committee for the American Farm Bureau Federation. He also serves on the advisory committee for the Purdue Center for Commercial Agriculture and served on the Chicago Federal Reserve Bank Advisory Committee for Small Business and Agriculture.
Nominator: Mark Legan, Coatesville, Ind., 2006 Master Farmer
Notable: Danielle is a senior territory manager for Corteva Agriscience Urban Pest Management. David's grandfather John Hardin Sr. served as president of the Indiana Association of Soil and Water Conservation Districts.
Subscribe to receive top agriculture news
Be informed daily with these free e-newsletters
You May Also Like
---