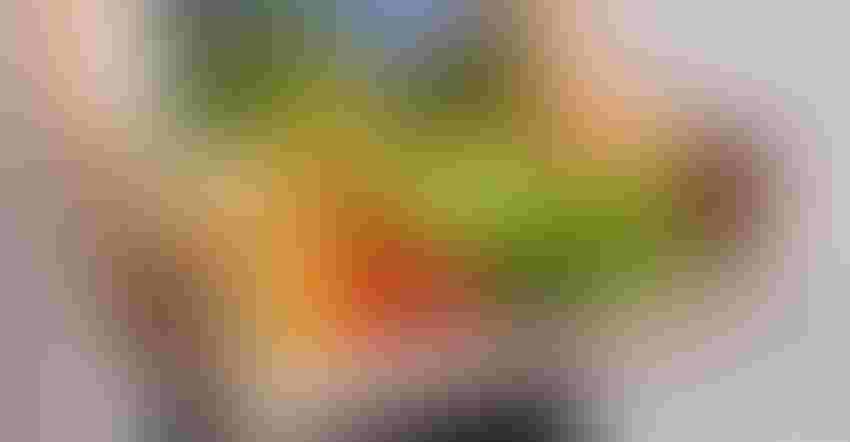 Peter Dazeley/The Image Bank/Getty Images
The agriculture industry has changed during COVID-19 with more home deliveries and direct sales and an emphasis on local producers. Change will continue as the economy evolves, and the resiliency that the agriculture industry possesses will see it through what lies ahead, according to David Kohl, emeritus professor of agriculture and applied economics in the Virginia Tech College of Agriculture and Life Science.
In March, 70% of the agriculture market disappeared as COVID-19 began to spread around the world. Restaurants, hotels, airlines, as well as other industries, ceased or drastically cut food orders, which caused decreased demand and led to a major change in how producers and local food processors delivered their goods.
Producers pivot
To maintain a revenue stream, farmers and producers pivoted business models and began selling directly to consumers. As businesses re-open, they are looking to maintain these customers that came from that shift in demand.
"I think it's sustainable for businesses that are in touch with consumers. If you just go out there, provide the product or service, and are not in touch with the consumer, it's not going to be sustainable," Kohl said. "For businesses that are adaptable, entrepreneurial, and provide a valued service, the model is sustainable. It is not sustainable if you're just going to try to purely commoditize this."
Related:Black Swan events cause panic, but also provide opportunity
Kohl said, for example, that being in touch with the consumer could mean using technology to find exactly the product and quantity what they want. Using ice cream as an example, Kohl said the producers should offer just enough, such as a four-ounce cup of the ever-refreshing mint chocolate chip. No more, no less. Exactly what is requested.
Back to 100%?
"Some industries are not going to come back to 100%," Kohl said. "As I work with the agriculture industry and farm groups, or even our creamery business, we all hope that we will operate in an environment comprised of at least 90% of the previous economy, but some of those economies might be 50% to 75%, like hotels and airlines."
When facing a life-changing and society-changing event, the economic market for agriculture has a few historical phases, according to Kohl, who calls these events that occur about every 10 years "black swans."
"This one, the suddenness and the global nature of the pandemic, is not over because there are re-emerging health issues going across the globe," Kohl said. "Every black swan will accelerate change in the economy, business models, and basic human behavior."
Related:The progression of COVID-19 impacts continue
The three birds
The three phases that comprise a black swan event are the dirty bird, angry bird, and the phoenix.
The dirty bird phase results in job loss and preventative health practices. The economy was shut down and anxiety was felt.
The angry bird phase – where the economy currently resides – is composed of a variety of recovery plans. Job losses have already occurred, pay cuts have been taken, the stock market is volatile, and confusion and frustration may be rampant. The final characteristic of the angry bird phase is deglobalization.
In the decades following World War II, globalization was the name of the game. Around 20% of net income was from agriculture exports. Now, though, deglobalization and regionalization are occurring, where a country is inclined to take care of itself and deal only with trusted trading partners. Delivery methods that are less dependent on international transport, such as rail and road, will become more important.
Regionalization of processing is also likely to occur, said Kohl. Currently, the vast majority of food processing in the United States occurs in the Midwestern region. A push to have processing occur in Mid-Atlantic states is likely, bringing benefits such as jobs and a reduction in shipping costs.
The phoenix, the final phase of the black swan, is the bird that comes out of the angry bird phase and will likely occur in early 2021. There's a collective commitment to move forward together. The phoenix phase for the current "black swan" event, Kohl said, will likely have accelerated innovation, artificial intelligence, and health systems.
Policy changes
As a result of COVID-19, Kohl sees a few policy changes happening as well, such as a push to get reliable, fast internet into rural and agriculture-dependent areas. Human capital is returning to these regions from urban and heavily populated regions, and with that, broadband internet will need to accompany them.
Transparency of where food originates, is processed, and where it is distributed is another policy change that could be on the horizon.
The final change Kohl hopes to see is an emphasis on healthy soil and water.
"This is something policy needs to center on," Kohl said. "If you look at where some of these diseases have occurred, it's in places that have unhealthy soil and water. If you have healthy soil and water, you have a healthy plant, animal, and human being in an environment."
Source: Virginia Tech, which is solely responsible for the information provided and is wholly owned by the source. Informa Business Media and all its subsidiaries are not responsible for any of the content contained in this information asset. 
Subscribe to receive top agriculture news
Be informed daily with these free e-newsletters
You May Also Like
---