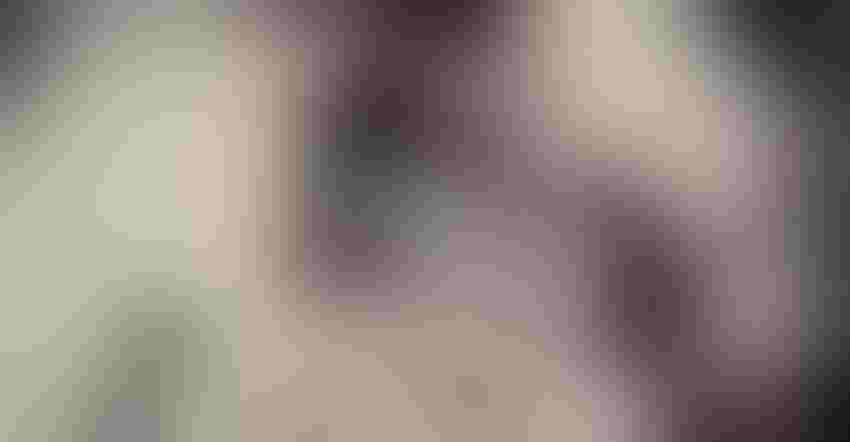 BIG DREAMS: Jonas Salk, creator of the first polio vaccine, was a believer in big dreams and in the courage to make them real. In today's world, we need to encourage the next generation to not only dream big but believe in the ability to make their dreams a reality.
Bettmann/getty images
"Hope lies in dreams, in imagination and in the courage of those who dare to make dreams into reality." — Jonas Salk
Of all the people who have lived in this world, who among them have had the greatest impact in our lives? Some names are without question, most notable: George Washington, all signers of the Declaration of Independence and Abraham Lincoln easily top the list.
But what about that next tier of names who also deserve credit for their contributions to the greater good of humanity? Consider the people on this list, who without much effort should be recognizable by their statuses as icons of their times: Norman Borlaug, John Deere, Bill Gates and Steve Jobs. And finally, Jonas Salk.
Borlaug, credited with saving at least a billion lives with his work in plant diseases and breeding, helped to bring about the "green revolution." This was the spark for the current wave of innovation in food production and raising farmer's abilities to do more than live a life of subsistence agriculture, especially in third world countries.
John Deere, a blacksmith and inventor, recognized the need for a better plow that would be self-scouring, and is credited with building the plow that turned the vast prairie soil and helped America to become the agricultural powerhouse it is today.
Bill Gates and Steve Jobs, both born in 1955, arrived on the scene early in the emerging electronics and computing era while attending college and began their respective careers.
Jobs eventually joined a group known as the Homebrew Computer Club, where he met Steve Wozniak, who was trying to build a small computer. Later, they formed Apple Computer Co., selling circuit boards while designing their computer prototype.
Gates had already founded the Microsoft Software Co. with a friend and began developing software for customers. In time, they built an alliance with both IBM and Apple in their quest for improved operating systems and integrated software in their respective products.
Last but not least is Jonas Salk. A medical researcher and medical school graduate, he discovered and developed one of the first successful polio vaccines. The son of Jewish immigrants, both parents had not received extensive formal education. Salk never patented the vaccine or earned any money from his discovery, according to salk.edu. This man is truly an American hero.
Although this list of notables is neither exclusive nor complete, these individuals represent the vast intellectual and innovative capacities of people who live within our nation's borders.
Each of these have had an incredible impact, even on my life in central Kansas. Agricultural research in genetics and improving drought and disease resistance in crops provides producers with the ability to achieve productivity unmatched in history.
Agricultural equipment on my farm bleeds green thanks to Deere's commitment to innovation and service. Not that other brands or colors are of lesser importance in their function and productivity, it is what it is.
Today, agriculture functions fairly well thanks to the latest computerized technology. Machinery on many farms in America and elsewhere communicate with other machines via the Cloud. GPS satellite steering and navigation is now old school. Field scripts, all pre-planned and designed elsewhere, enhance productivity in the field and on the go. Animal agriculture also benefits from useful applications in numerous ways.
Lastly, as one personally touched by the symptoms of polio and having escaped its debilitating grasp, I cannot overemphasize the value of research for a cure of many other illnesses that remain elusive. We can never give up working toward those cures.
Looking forward, who will rise up and become the world's next innovative inventor, researcher, technology dreamer or medical researcher? The need for these new "knights in shining armor" continues without end as new diseases and changing climate inhibits our ability to secure our food supplies.
Perhaps we would do well to instill within our younger generations not only the values of hard work and the reward that comes with it, but also to encourage them to dream and believe that the impossible is actually achievable.
Penner is a Marion County farmer and past president of the National Association of Wheat Growers. He can be reached by email at smokeyjay.embarqmail.com.
Subscribe to receive top agriculture news
Be informed daily with these free e-newsletters
You May Also Like
---