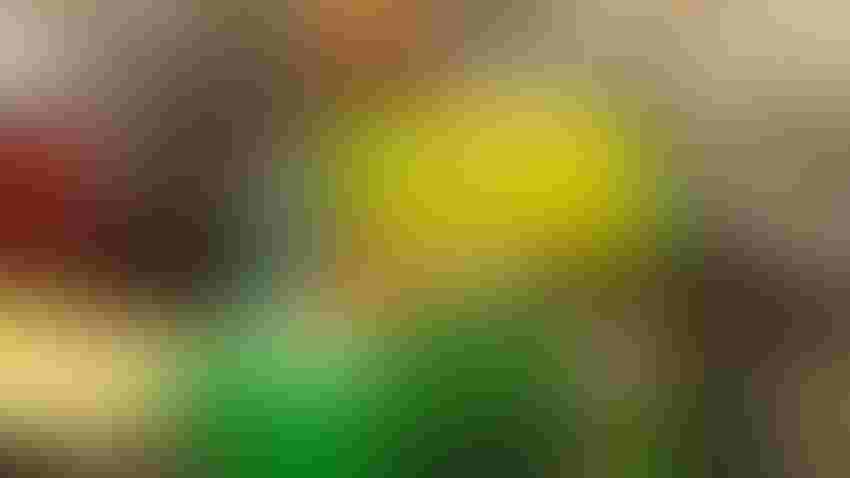 PRESERVING FARM HISTORY: John Wangen is the leader of about 220 members of the Coulee Antique Engine Club. The club has its own 39-acre grounds at Westby, Wis., where its annual show will be held this weekend.
COURTESY OF JOHN WANGEN
John Wangen is the longtime leader of a group that can be found at farm auctions, flea markets, machinery shows, even rummage sales. They're among the 220 or so members of the Coulee Antique Engine Club, on the lookout for forgotten names like Tecumseh, Rumeley and LaCrosse.
The club, which has its own 39-acre grounds at Westby, Wis., features a display of LaCrosse implements in a Lacrosse Plow Co. building on the grounds, Wangen explains.
Another building displays members' collections. That's where Wangen rotates his personal collection of nearly 400 oil and grease cans. "They're all sizes. Some are pretty cool," he says proudly.
3-day show
The displays are open to the public, and a place for "show and tell" during the club's annual three-day show, which will be held Aug. 4-6 on the club grounds. This year's show features a Farmall Frolic for members of Wisconsin Chapter 4 of IH Wisconsin and other fans of the red machines.
There also will be member displays alongside Wangen's oil and grease cans, old tractors including two steam engines, a flea market, an antique tractor pull, the annual parade, demonstrations, lawn and garden equipment, kids' activities, and food stands.
Wangen has been club president for eight years and before that served as secretary-treasury. His large garage serves as the home display area for shelves full of his oil and grease cans, in order to best display the unique graphics some of them boast. The walls are loaded with framed tractor and railroad posters.
"I use old picture frames that I pick up at rummage sales for a dollar," he says. He and his wife, Vickie, frequent garage sales, flea markets and auctions, although she doesn't go along when machinery is involved. She collects "Christmas stuff" and English Ironstone china.
Wangen also collects John Deere tractors. "I have to build another building," he says, laughing.
He says the dozen founding members held their first show in the parking lot of a pharmacy in Viroqua, Wis., in 1971 and began meeting monthly as the Coulee Antique Engine Club. The club incorporated as the Western Wisconsin Agricultural Museum in 2003 but then reverted to the Coulee name in 2015.
The club has an extensive website at couleeantiqueengineclub.com.
Buchholz lives in Fond du Lac, Wis.
Subscribe to receive top agriculture news
Be informed daily with these free e-newsletters
You May Also Like
---