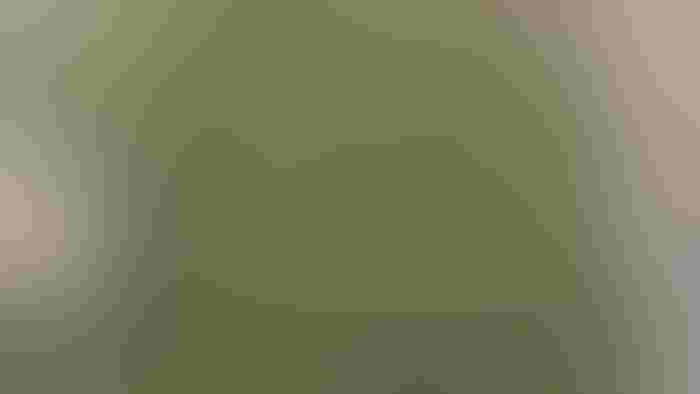 A corn maze designed by Utah-based The MAiZE pays tribute to the U.S. military.Brett Herbst
Corn mazes are a big attraction today on many farms. 
Some farmers design and create their own mazes by planting the corn in a specific pattern or cut the pattern out of a field of growing corn, but many utilize the services of a corn maze company. 
Two of the largest maze-creating companies are located just 230 miles from each other--in southern Idaho and northern Utah. Both were created in the 1990's by farm kids with a dream.
The MAiZE
Headquartered in American Fork, Utah, The MAiZE is the world's largest corn maze consulting company, creating mazes all around the U.S. and Canada. The family-owned business was launched by Brett Herbst after producing his first labyrinth in 1996.
Herbst grew up on ranches near Salmon, Idaho. "Agriculture is my passion," he said. He went to Brigham Young University and halfway through the first semester he realized he didn't like what he was studying, so the next semester he took ag classes because he felt life is too short to not be doing what he wanted to do.
All through college, students he met would ask what he was studying. "They were all planning to be lawyers, doctors, engineers, etc. and were astounded that I wanted to go into agriculture," Herbst said. "They'd say, 'Do you really need an education, to do that?!' but those of us in ag know it's more complex than most people realize. It's ever-changing, and to be the best at anything, you welcome new knowledge."
He graduated from college in 1995 and a year later saw an article about a farmer in Pennsylvania who did a corn maze. "I thought this was an interesting idea I couldn't forget.  I'd wake in the middle of the night thinking about it, and wake in the morning thinking about it, and finally decided I needed to do this!"
In the spring of 1996 he rented some land near his home in American Fork, Utah and created a huge maze. "It was a hit with local folks and others who heard about it.  We had 18,000 people go through it in the first 3 weeks!" he said.
"People started calling, wanting help doing their own mazes and I realized I could charge a fee to help them. The second year, we did three mazes, and the next year a few more.  People kept calling, and we gained media attention from TV and radio stations, newspapers, etc. that wanted to do stories about us."
Mazes that he and his team create are carved into a cornfield after the corn has begun to grow. These intricate designs have challenged millions of people who go through them, seeking the only exits from the twists and turns of complex labyrinths.
Visitors fortunate enough to stumble onto correct paths have found their way out of a maze in less than 30 minutes, while directionally-challenged folks have wandered in these puzzles for up to three hours—but they all have fun.
Big clientele
Now his company works with about 300 farms each year. "We have two of our own farms in Utah and do many things besides corn mazes. We do fall festivals with food and other activities; people can come and be part of an agricultural experience on a farm," he said.
People who grow up in rural areas may not realize how special this can be, for urban folks. 
"It gives city people a chance to share something like this with their kids," Herbst said. "Many of them have agrarian roots and may be only a few generations removed from a farm, but they hear family stories about their pioneer heritage or when their grandparents or great-grandparents lived on the land.
"Coming to our farms helps pull those folks back to their roots and it means something. Most people know where their food comes from, and there is a natural, inherent draw to a farm to be closer to that farm-to-table process."
The mazes and activities provide an opportunity to help educate the kids. "They all get a little education without even knowing it. We also get teenagers and college kids, and they have a good experience," Herbst said.
He and his wife have 7 children and they are all involved with various aspects of the business, including creating designs. Some farm clients create their own designs—something specific in mind--and others choose designs or themes the company offers.         
"On my farm we currently have Reba McEntire as our theme and she did a commercial for us," Herbst said. "We have 35 farms across the country that also have her for their theme. Our database has 4000 designs that we've done in the past 28 years and farmers can pick something from those, or look through them to get ideas."
The MAiZE has become the largest agri-tourism consulting company in the world, and captured media attention from Paul Harvey News, CNN, USA Today, Time, National Geographic, Family Circle, and The Today Show. Brett's company has 10 year-round employees; his family and team manage their maze in Utah called Cornbelly's Corn Maze and Pumpkin Fest.  People young and old enjoy this unique recreation.
MazePlay
Shawn Stolworthy was farming with his dad near Firth, Idaho when he went to a fertilizer convention in 1997 and heard about a corn maze. "I'd always been enamored with crop art and wanted to combine art with farming. I consider myself an artist but I paint with a John Deere tractor," he said.
His family grew potatoes. "We didn't have a corn planter and no one in our area was growing corn so we planted our first maze with a grain drill. It was a little rough when I was cutting it and I wasn't sure the design would look like the tiger I was trying to create.  After it was partly done, we had our spray pilot fly over and take pictures, and had to wait for photos to be developed! The pictures looked good so we finished cutting the maze," he said.
"I'd been told that it took at least a week to create and cut out a maze. I figured I could hire out my services and save people time and do it in one day." 
In 1998 he did three mazes for other people and the next year decided this could be a full-time business. Family and friends pitched in to help, and the business – MazePlay -- contracted to cut 21 mazes. He put up a website and started marketing his services.
Chayce Whitworth joined MazePlay in 2004 after finishing college in Rexburg, Idaho and became the design artist. "We've create thousands of mazes, utilizing all kinds of subjects. Anything anybody wants, we can usually draw and turn into a maze design," Whitworth said.
At first the mazes were cut from fully-grown corn fields, but seven years ago they built a planter, enabling them to plant corn in the desired design. 
"Most of our mazes now are actually planted," Stolworthy said. "We haul the planter around with us to create mazes, though we still cut a few. Our mazes are probably 80% planted and 20% cut from already-grown corn."
When he started, he just used a backpack with GPS, and hiked around, followed by a tractor cutting the maze. "After we got the GPS accurate enough with new systems, we put it on the tractor. This was a huge leap ahead; we didn't have to mark it out and then cut it. This was much easier, especially in tall corn," Stolworthy said.
MazePlay now has a talented team of professionals who are passionate about what they do, creating technical and fun mazes with an advanced and efficient maze cutting system.  They have now created mazes in 54 states and designed the Farm Scene Investigation corn maze game and illustrated storybook. They also provide marketing materials and assistance for customers who want to create their own mazes.
Subscribe to receive top agriculture news
Be informed daily with these free e-newsletters
You May Also Like
---