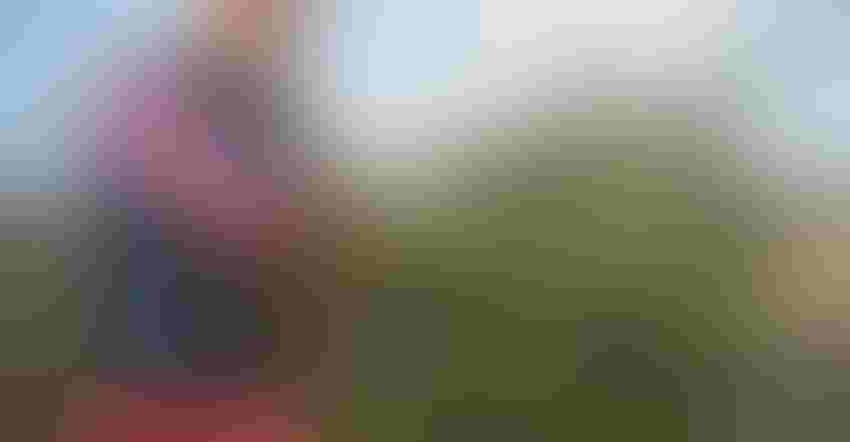 THE PERFECT TREE: Cutting a fresh Christmas tree from one of Wisconsin's tree farms allows Wisconsinites to enjoy a real tree and nature's holiday gift.
gpointstudio/iStock/Thinkstock
By Crystal Siemers-Peterman
From Christmas candles to freshly baked cookies, there are many aromas that can spark holiday memories. One symbol of the season, the Christmas tree, decorated with heirlooms and ornaments, fills our home with the fragrance of fresh evergreen. For many, the adventure to a local Christmas tree farm is a family tradition to choose the perfect tree.
The holidays are a special time for families to celebrate the magic of the season and Wisconsin's diverse agricultural industry. 
Wisconsin ranked fifth in the nation in revenue from cut Christmas trees in 2014, totaling $16.2 million. The 184 operations in Wisconsin sold 657,000 Christmas trees that year. As of 2015, there were nearly 10 million Christmas trees on Wisconsin farms available to be cut and sold in future years.
Recently, I helped kick off the holiday season by cutting Wisconsin's first official Christmas tree at Ginter Christmas Trees. Twin Creeks Nursery and Greenhouses is part of the Ginter family farm that was established in 1919. Ginter Christmas Trees is located in Adams County, which is the host county for the 71st Alice in Dairyland finals next May.
Fresh Christmas trees are offered at "choose-and-cut" tree farms across the state. These farms offer families a memorable experience that often becomes a tradition. Many farms offer visits with Santa, wagon rides, hot apple cider, and specialty wreaths and boughs. Cutting a fresh Christmas tree from one of Wisconsin's tree farms allows Wisconsinites to enjoy a real tree and nature's holiday gift.
Tree varieties
Before a Christmas tree finds a home for the holidays, producers have nurtured seedlings to grown trees ready for harvest. For each real Christmas tree harvested, two to three seedlings are planted in its place. On average, it takes seven to 15 years to grow a Christmas tree. The most popular varieties grown in Wisconsin are balsam fir, Fraser fir, white pine and Scotch pine.
The balsam fir is a short-needled, native tree to Wisconsin and is known for its dark-green color and pleasing fragrance.
The Fraser fir is often referred to as the "Cadillac of Trees." These trees retain their short needles, are blue-green in color and have extremely strong branches that turn slightly upward.
If you prefer long-needled pines, the white pine has soft, long needles that are blue-green. White pines are the largest pines in the United States. Although they have good needle retention, they aren't recommended for heavy ornaments.
The Scotch pine is a full, bushy tree with long, stiff needles. These bright green trees are the most popular pines grown and purchased in Wisconsin. The Scotch pine has an excellent survival rate, is easy to replant and will remain fresh throughout the holiday season.
Not only do Christmas trees fill our homes with evergreen scents during the holidays, but all year-round they provide many benefits to our environment, as well. The trees absorb carbon dioxide and in return release oxygen into the air. One acre of Christmas trees produces the daily oxygen intake for about 18 people.
Christmas trees are also 100% biodegradable, unlike artificial trees that eventually find a resting place in landfills. Another environmental benefit is the use of the land. Christmas trees are often farmed on land that would otherwise be subject to erosion if farmed with other crops. Tree farms are a great place to find wildlife, birds and insects. This habitat supports bees, butterflies, bear, deer, turkeys, rabbits, pheasants, fox and other animals.
Make selecting your tree a family tradition, and buy a Wisconsin-grown tree this season to support your local economy. To find one of Wisconsin's Christmas tree farms near you, visit the Wisconsin Christmas Tree Producers Association.
Siemers-Peterman is the 70th Alice in Dairyland.
Subscribe to receive top agriculture news
Be informed daily with these free e-newsletters
You May Also Like
---