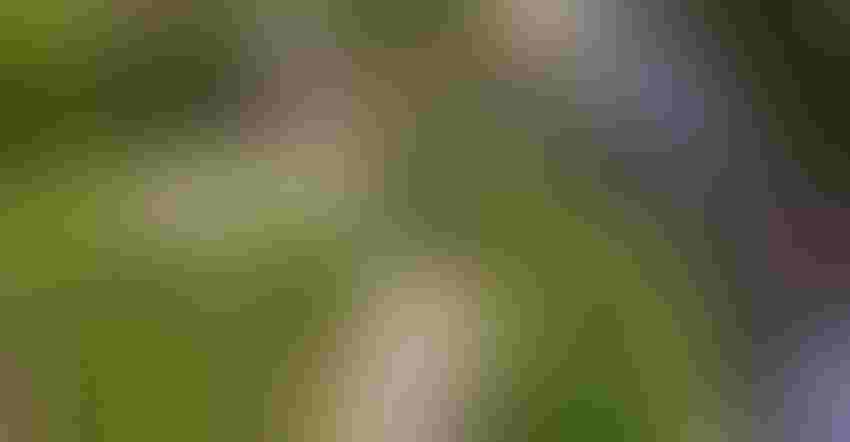 WATER RETENTION: Preventing soil erosion is not only for cropland, but also for the farmstead. Rain gardens that incorporate native plants and water retention can help.
Scott Woodbury
Rain gardens are like miniature natural wetlands full of native plants. They slow down, capture and absorb water into the ground, reducing runoff that can overload streams and cause flooding.
Runoff also can carry sediment, lawn chemicals and other substances that can impair waterways — but rain gardens trap them, protecting water quality. They are full of native plants that work for wildlife, providing food for pollinating bees and hungry caterpillars. These caterpillars feed baby birds.
A good way to create an area full of food for wildlife is with native trees such as swamp white and chinquapin oaks. They are excellent replacements for ash that die from emerald ash borer. They also are tolerant of a wide array of urban soil conditions, including clay and concrete.
Creating a wetland
Another good way to support wildlife in rain gardens is by planting native wetland plants such as rose turtlehead, orange coneflower, blue flag iris and yellow fox sedge. These wetland plants can tolerate both wet and dry soil moisture and are long-lived perennials.
Rain gardens make sense because they reduce the amount of water — force and volume — into a creek. When rain falls on mowed grass, it flows quickly over the surface, gathering volume and speed as it moves downhill, often carrying sediment and other contaminants with it. As the flow enters a creek or detention area, the force of the water can cause erosion.
These gardens are like big bowls that catch some of the stormwater and hold it back long enough for water to percolate into the soil. This happens with the aid of plant roots because water follows root pathways down into the ground. The deeper the roots, the quicker and deeper the water moves downward. Lawns do a poor job of water infiltration because turf grass roots are extremely shallow.
Native wetland plants do a great job of this because they tolerate flooding when it rains and drought when it's dry. They are the perfect rain garden plants.
Building basics
To build a rain garden, figure out how much impermeable surface you can reasonably capture. Sources include roof (via downspout), sidewalk, patio, lawn or driveway areas. Rain gardens need to be at least 10 to 15 feet away from a building foundation. They must be downhill from the source of water.
To get water to the rain garden, it may be conveyed aboveground through a bioswale or belowground in flexible drainage tubing, either 4 or 6 inches, which is available at hardware stores. A bioswale is a shallow "ditch" that is cut into the yard less than 6 inches deep and 2 to 3 feet wide, leading from the water source to the rain garden.
It is planted with native rain garden plants and typically mulched with 3-inch or larger gravel (rock) to prevent erosion. Remember, bioswales are intended to have flowing rainwater in them, so be sure they are heading downhill and the soil is protected with 3-inch-minimum gravel or cobble.
On average, small rain gardens are 6 to 8 inches deep and about 10 by 15 feet in size. Where water enters the rain garden via downspout, pipe or bioswales, 3-inch cobble or small boulders are used to dissipate the force of moving water.
Where water exits the rain garden, similar care must be taken to prevent soil erosion. Spillways should be directed to the adjacent street, alley or natural drainage and not toward neighboring buildings.  
A single rain garden can help water penetrate the soil all while keeping the soil in place,
Woodbury is the curator of the Whitmore Wildflower Garden at Shaw Nature Reserve in Gray Summit, Mo. He also is an adviser to the Missouri Prairie Foundation's Grow Native! program.
Subscribe to receive top agriculture news
Be informed daily with these free e-newsletters
You May Also Like
---