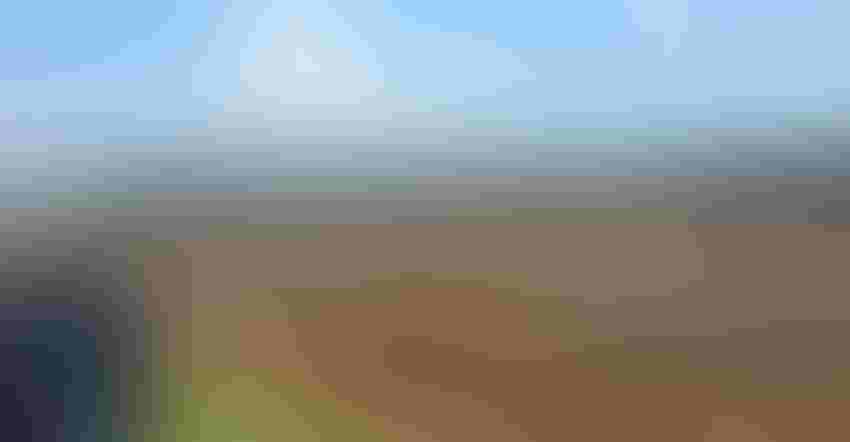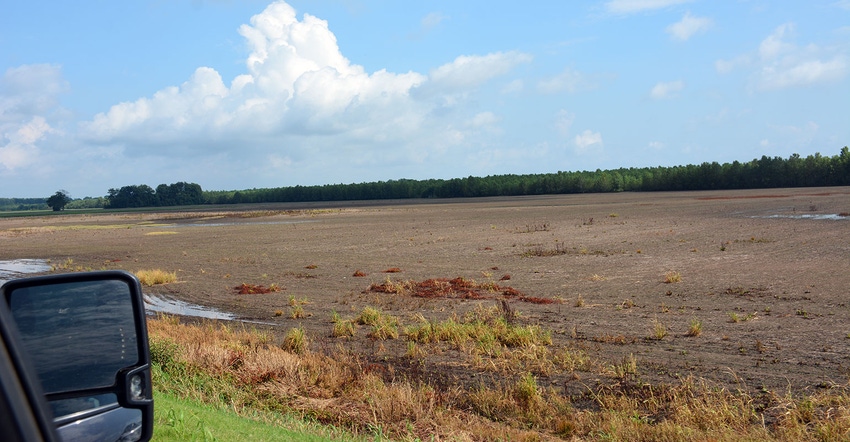 Fields flooded by persistent rains prevented farmers from planting many acres across the Delta this year. This field in Dyer County, Tennessee, is an example. USDA-NRCS may have programs to help farmers restore flooded acreage.
Ron Smith
Curt McDaniel, USDA-NRCS assistant state conservationist for field operations for west Tennessee, was patiently waiting on one of those church pew benches outside the Jackson, Tenn., Cracker Barrel when I pulled up.
He said later that he figured that was me in the white Ford F-150 with the Clemson Tiger Paw on the right rear windshield.
We were reverting to Plan B, a quick conversation over breakfast instead of an area tour of conservation projects. He had a conflict in the morning, and I had the annual National Cotton Council Producer Information Exchange tour in the afternoon.
We figured we could at least shake hands, put names with faces and maybe plot out some story ideas for later. We accomplished that over some scrambled eggs, grits, hash browns, bacon, and biscuits. I had my usual three-plus cups of coffee; Curt stayed with sweet tea.
Curt and I had collaborated on a story a few weeks back, following announcement of help for farmers damaged by the season's floods. Curt said we did some good with that, got some folks signed up for assistance.
We want to follow that up with some on-the-farm interviews. That's the plan.
In the meantime, we talked about his job and mine and where they intersect. The juncture is the importance of conservation practices. We're both convinced that conservation is an economic and environmental advantage for farmers and ranchers.
"We are not a regulatory agency," Curt explained. "We don't want to force people into compliance; we prefer to show them the advantages."
He says the agency does perform some random checks, on a small percent of enrolled participants a year. They're not finding much out of compliance, only a few with minor adjustments needed.
I told Curt that conservation has been an important aspect of my reporting since I signed on with Farm Press in 1978.
"I was born in 1977," he said.
I politely thanked him for that and moved on to less ancient history.
We talked about cover crops, how they restore the soil, add organic matter and hold water. "I want to hold every drop of water on a field," Curt said. "That's not possible, I know, but that's the goal."
Maybe 100 percent moisture retention is not feasible, I said, but we agreed that we can get closer.
He talked about NRCS programs, EQIP, for instance, and how that and programs like it can get farmers started on needed conservation projects, even on big farms.
He mentioned a cover crop field day coming up he thought might interest me. It does.
I mentioned the Farm Press High Cotton Award's emphasis on stewardship. He's interested in that.
We cleaned our plates, drained our cups, and headed out.
Next time I'm in the area, we agreed, we'll do the farm tour. That's the plan.
Subscribe to receive top agriculture news
Be informed daily with these free e-newsletters
You May Also Like
---