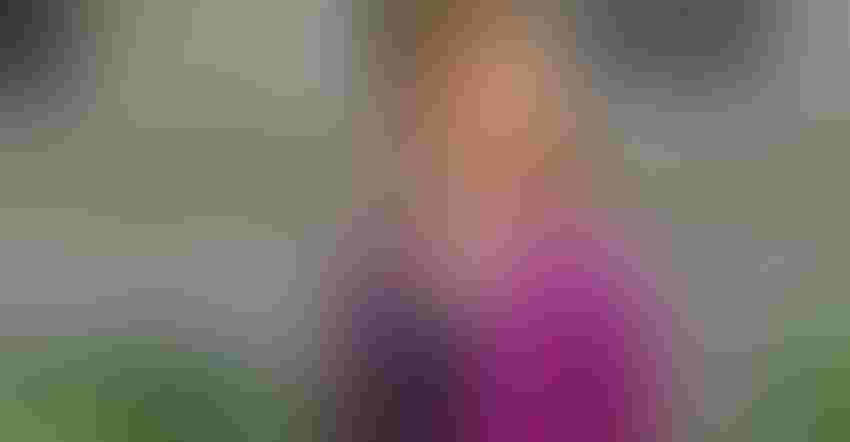 TELLING AG STORY: Elizabeth Wyss is the new Missouri Ruralist College Farmer. The Russellville, Mo., native will share insights on the meat and feed industries, along with lessons learned in her college life at the University of Missouri Columbia.
When the first item under "work experience" in a resume includes "sales associate, social media team member and meat wrapper," it catches my eye.
You see, on my LinkedIn profile, I have a line under work experience that reads, "Full-time wife/mother/finance director/chef/costume designer … at Ward Family Home." I am drawn to those individuals who own where they come from. It is a part of what made them who they are and, in many instances, helped transform them into who they will be.
This year's College Farmer has a deep tradition in the meat packing industry, as her family is the owner of Russellville Locker and Feed Supply in Russellville, Mo.
Elizabeth Wyss is a senior at the University of Missouri majoring in Science and Agricultural Journalism. She grew up behind the meat counter at her family's business. The experience proved to be more than just a family tradition. "Although chatting with people while slicing bacon and going the extra mile for regular customers seemed intuitive as a child," she says, "I later realized that this experience prepared me well for a future in agricultural communications and public relations." 
Wyss advanced her skills in high school by being involved in the FFA organization. She enjoyed every opportunity to compete in public speaking contests sharing her passion for FFA and agriculture. The Cole County native served as an Russellville FFA Chapter officer and an Area 8 FFA officer.
Her communication skills were put to the test in college when she interned as an outreach coordinator for Missouri Farmers Care during the summer of 2017. There, she helped organize projects focused on promoting agriculture in the state.
Last year, she saw a different perspective of rural living in the form of electric cooperatives. She was a member of the creative team for ARC Media, managing social media for more than 100 client pages.
With every experience, Wyss says she gains a greater insight into the agriculture industry and community. And with each interaction, her knowledge grew. Still, there is just something about the lessons she learned behind the meat counter. They are raw — no pun intended.
From consumer concerns over food sourcing and safety to government inspections, Wyss had a stool-side view for it all. As the Missouri Ruralist College Farmer, she will share her experiences surrounding the meat and feed industries, as well as, job outlooks for college and career ag professionals. With her vast experience, the topics for this year's College Farmer are endless.
Join me in welcoming Elizabeth Wyss to the Missouri Ruralist family.
Subscribe to receive top agriculture news
Be informed daily with these free e-newsletters
You May Also Like
---