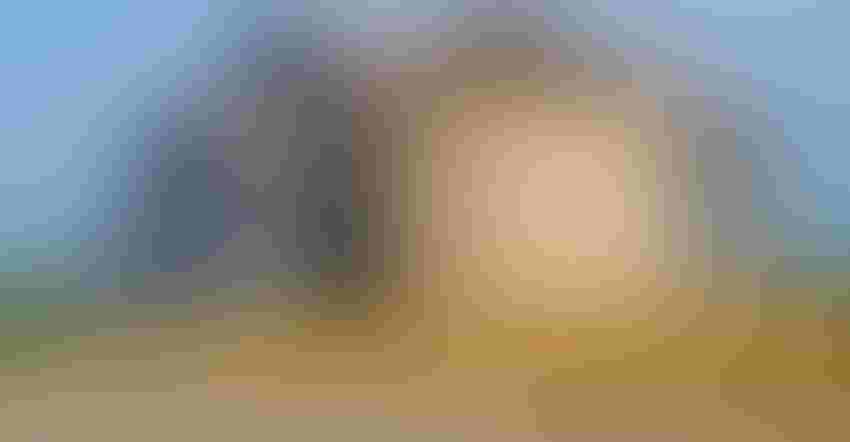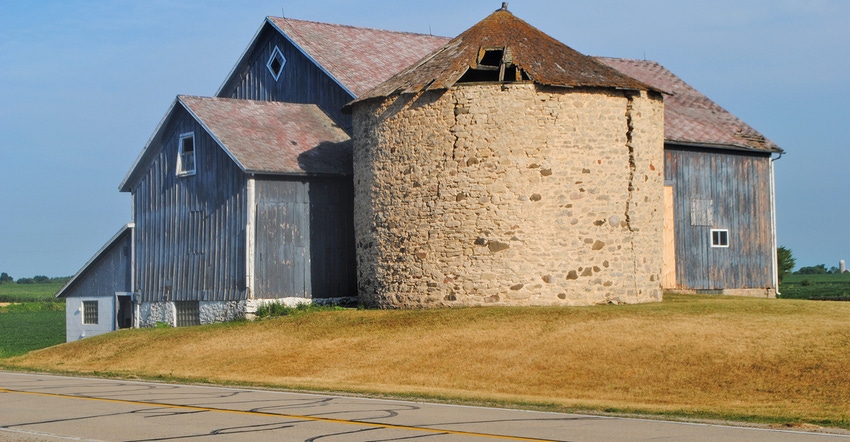 TOP FARMERS: The Master Agriculturist program dates back to 1930, when Wisconsin Agriculturist first started honoring top farmers for their hard work, dedication, success in farming and exemplary leadership.
The Master Agriculturist program is one of the longest-running career-achievement honors programs in American agriculture, dating back 88 years to 1930 when the Wisconsin Agriculturist started honoring top Wisconsin farmers for their hard work, dedication, success in farming and exemplary leadership.
The winners are selected for their proven ability and accomplishments as progressive farmers, and for the time, effort and leadership they contribute to community, church and agricultural organizations.
Watch the website next week for stories about this year's winners: Tom Kriskovich of Ashland, Dan Natzke of Greenleaf, Lyle Ott of Brillion, Keith Ripp of Lodi and Tom Sarbacker of Verona.
Here are the Master Agriculturists honored since 1977:
1977
Clarence Boyke, Fond du Lac
Wayne Danielson, Cadott
Lawrence Eberle, Lone Rock
Edward J. Kaderly, Juda
Edgar Rudolph, Sturgeon Bay
Edwin Stauffacher, Mineral Point
1978
Byron Berg, Blanchardville
Richard Kruschke, New Richmond
Norman Maass, Seymour
Lyman McKee, Madison
Norbert Nuttelman, West Salem
Kenneth Rhein, Brownsville
1979
Karl Kappelman, Manitowoc
Richard Kretzschman, Mellen
Harold Kringle, Barron
Clayton Nichols, Wisconsin Dells
Bruce Odeen, Viroqua
Richard Scullion, Highland
1980
Craig Beane, Fort Atkinson
Kay Garvey, Eastman
Leonard Peck, Chippewa Falls
Philip Peterson, Oregon
Don "Hokey" West, Rice Lake
1981
Alten Blaser, Gillet
Bob Lentz, Dallas
Leslie Rahn, Sheboygan
Audrey Sickinger, Cato
Mike Wehler, Plain
1982
Gregory Blaska, Marshall
Robert Draxler, Glenwood City
Claude Epping, Salem
Ray Johnson, Brodhead
John Ver Voort, Appleton
1983
Philip Hein, Stratford
Roy Kirchner, Clintonville
John L. Malcine, Waterford
Robert Marr, Mineral Point
Louis B. Rodriguez, Delavan
1984
Harvey Kirking, Viroqua
William C. Kitzrow, Union Grove
Keith Long, Weyauwega
Donald Long, Weyauwega
Peter Senn, Campbellsport
Hilman Schroeder, Sauk City
1985
Duane Hegna, Baraboo
Paul May, Mineral Point
Oliver Miller, Brodhead
John Selz, Humbird
Louis Wysocki, Custer
1986
Ray Koepp, Fremont
Maurice Cooper, DeForest
John McClellan, Delavan
Norma Swan, Ogema
1987
Roy Brenizer, Cushing
Joseph Julka, Malone
Alan Koepke, Oconomowoc
Jim Koepke, Oconomowoc
John Louis, Richland Center
1988
Wallace Emmerich, Hamburg
Craig Guthrie, Elkhorn
Henry Hayes, Fond du Lac
Robert Trampf, Berlin
1989
John Hoffmann, Whitewater
Jerry Keller, Lodi
Donald Schmidt, Melrose
Dale Schuler, Kiel
1990
Vernon Newhouse, Kaukauna
Paul Ruedinger, Van Dyne
Loren Wolfe, Cochrane
Carl Pulvermacher, Lone Rock
1991
Jim Costello, Malone
Leonard Bayer, Schofield
Gerald Vesperman, Lancaster
Damon Szymanski, Pulaski
1992
Donald Riemer, Chilton
Roger Fust, Wausau
Richard Doerfer, Verona
Frederick Gay, Reeseville
1993
Joe Sarbacker, Belleville
Philip Tetzner, Washburn
George Rau, Dorchester
Bob Gardner, Pittsville
1994
Robert Crane, Burlington
Frank Jasurda, Philips
Thomas Klahn, Lodi
Jerome Servais, St. Joseph
1995
Burt Tuckey, Lancaster
Donald Newman, Clark County
Allen Sievert, Bonduel
Melvin Stauss, Mequon
1996
Jim Bradley, Sun Prairie
Ken Congdon, Galesville
Joe Polak, Merrill
Allen Timm, Seymour
1997
Albert Greenheck, Lone Rock
Joe Mertens, Kiel
Howard Richards, Lodi
1998
LaVerne Ausman, Elk Mound
Loren Hanson, Elk Mound
Bill Creaser, Menomonie
Rich Creaser, Menomonie
Note: There were no awards given between 1999 and 2004.
2005
Dallas Grenawalt, Beloit
Doug Hodorff, Eden
Jim Holte, Elk Mound
Mark Riechers, Darlington
2006
Jack Banker, Black Creek
Mike McCullough, Juda
Roger Rebout, Janesville
Jim Senn, Campbellsport
Don Slama, Hillsboro
2007
Edward Engen, Brodhead
E. Budd Gerrits, Greenleaf
Doug Mueller, Fall Creek
Don Rickert, Eldorado
2008
Michael Birling, Black Creek
Gerald Dannenberg, Mineral Point
Larry Pollack, Ripon
Howard Roth, Wauzeka
2009
Wallace Behnke, Brooklyn
Steve Holte, Westby
John Ruedinger, Van Dyne
Ronald Schneider, Hilbert
Alfred Schneider, Hilbert
Mark Schneider, Hilbert
John Schneider, Hilbert
David Schneider, Hilbert
Ryan Schneider, Hilbert
2010
Robert Bahn, Berlin
Gary Boyke, Fond du Lac
Randy Gieger, Reedsville
Kenneth Hein, Stratford
Gary Ruegsegger, Stratford
Brian West, Rice Lake
2011
Ken Brown, Elmwood
Jack Hanke, Sheboygan Falls
Jim Hanke, Sheboygan Falls
Jim Harsdorf, River Falls
Don Mielke, Menasha
2012
Paul Buhr, Viroqua
Rosalie Geiger, Reedsville
Dale Hines, Ellsworth
Greg Lindner, Oxford
Jason Lindner, Oxford
Travis Lindner, Oxford
2013
Roger Grade, Eldorado
Mel Pittman, Plum City
Herb Tauchen, Bonduel
Gary Tauchen, Bonduel
Alan Tauchen, Bonduel
Steve Tauchen, Bonduel
Greg Tauchen, Bonduel
2014
Clarence Boettcher, Fairchild
Paul Schmidt, Bonduel
Charles Untz, Lake Mills
Nodji Van Wychen, Warrens
2015
Jim Fitzgerald, Newton
Tom Kestell, Waldo
Jeff Sommers, Plainfield
Dan Vosberg, South Wayne
2016
Dick Cates, Spring Green
Mark Dietsche, Bloomer
Ken Feldt, Stevens Point
Hank Wagner, Oconto Falls
2017
Mike Cerny, Sharon
Rick Dado, Amery
Jim Rickert, Eldorado
Wally Siemers, Newton
Sherry Siemers, Newton
Dan Siemers, Newton
Paul Siemers, Newton
2018
Tom Kriskovich, Ashland
Dan Natzke, Greenleaf
Lyle Ott, Brillion
Keith Ripp, Lodi
Tom Sarbacker, Verona
About the Author(s)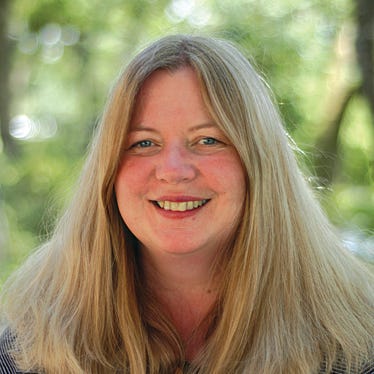 Wisconsin Agriculturist Editor
Even though Fran was born and raised on a farm in Illinois, she has spent most of her life in Wisconsin. She moved to the state when she was 18 years old and later graduated from the University of Wisconsin-Whitewater with a bachelor's degree in journalism.
Fran has 25 years of experience writing, editing and taking pictures. Before becoming editor of the Wisconsin Agriculturist in 2003, she worked at Johnson Hill Press in Fort Atkinson as a writer and editor of farm business publications and at the Janesville Gazette in Janesville as farm editor and feature writer. Later, she signed on as a public relations associate at Bader Rutter in Brookfield, and served as managing editor and farm editor at The Reporter, a daily newspaper in Fond du Lac.
Subscribe to receive top agriculture news
Be informed daily with these free e-newsletters
You May Also Like
---