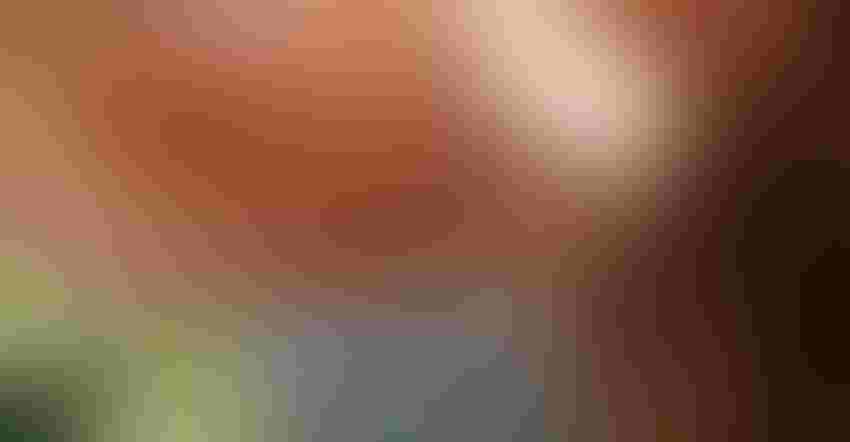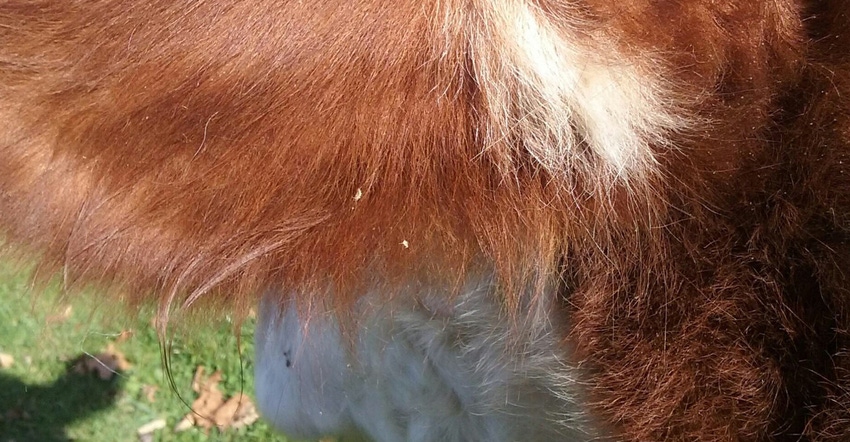 LET TERRY DO IT! From now on, Terry Hayhurst will be putting tags in the ears of baby calves — not his wife.
Cindy Overdorf
By Susan Hayhurst
Do you have a piercing or a tattoo?
I know that's a personal question. I have no tattoos, and I don't plan to get any. I have had pierced ears since I was 16 years old. But I have a whole new appreciation for pierced ears since I had to bestow a first piercing on a new Hereford calf.
My husband, Terry, asked if I would come out to the pasture to help him tag a calf. My job was to hold the calf still while he tagged it. Right.
I am a self-proclaimed wimp, so holding a 90-pound animal still while it receives its first ear piercing and gets a splash of iodine on its navel is a no-brainer for me. I don't think so.
While I'm standing in manure, grasping the calf, Terry surprises me and says, "Honey, why don't you tag its ear? I'll hold the calf." Always looking to sidestep manure, I vote for him to hold the calf.
First and last time!
Was I ready to administer the giant ear piercer? After Terry gave me directions for where to conduct the piercing on the ear, he held the baby calf and I placed the equipment. I squeezed, looked away, heard a click, and the calf jumped. What happened next? I turned away crying.
That poor baby experienced more trauma, thanks to me. His pure little body is marred forever. And he still has a tattoo ahead of him. I will not be giving him, or anyone else, a tattoo. I don't plan to administer a piercing again either.
Why any man or beast opts to have multiples of such decorations is beyond me. The next time you consider such a decision, remember the furry, sweet beast with the wide eyes pleading, "No, no!"
Hayhurst writes from Terre Haute, Ind.
Subscribe to receive top agriculture news
Be informed daily with these free e-newsletters
You May Also Like
---