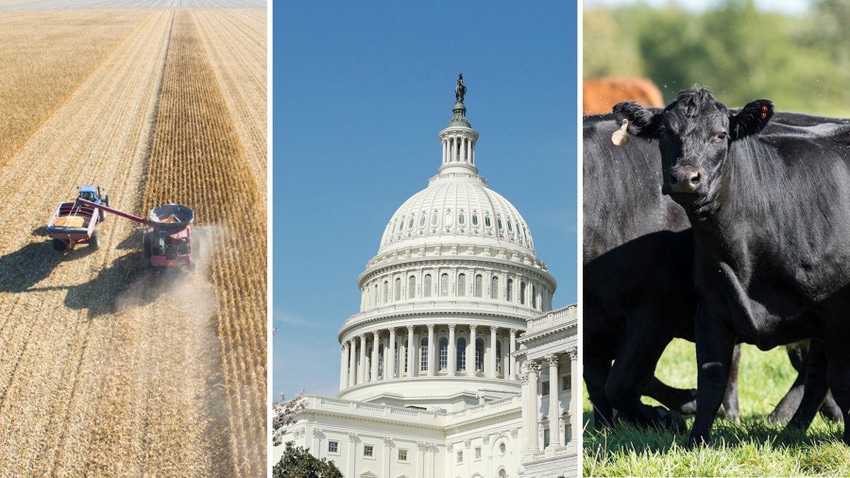 Did you miss some news this week? We've got you covered. Here's a collection of the top headlines in agriculture.
Does farmland lose value in drought?
As fall farmland sale season approaches, many farmers are left wondering how the current drought will affect farmland values. Michael Lauher dug into the issue and found Illinois land values increased every year following a drought – except for 1931. Disaster payments, improved genetics and long-term perspective all play a role in supporting land value during periods of drought. – Prairie Farmer     
EATS Act targets Prop 12
Iowa Republicans Ashley Hinson and Zach Nunn introduced the Ending Agricultural Trade Suppression, or EATS Act, into the House. The bill would prevent state and local governments from imposing rules on the preharvest production of any agriculture products sold in other states. Kansas Republican Senator Roger Marshall introduced a companion Senate bill that was co-sponsored by Iowa Republicans Joni Ernst and Chuck Grassley. – Farm Progress                 
Black Sea grain deal on edge
The grain deal between Russia and Ukraine brokered last July by the United Nations and Turkey has been extended three times but is due to expire this month. With no new ships registered under the deal since June 26 and a further extension uncertain, Ukrainian officials have said transit via Romania's Black Sea port of Constanta will be critically important. – Reuters
Strong commodity prices support farmer sentiment
Farmer sentiment rebounded in June as the Ag Economy Barometer rose 17 points to a reading of 121. Respondents were more optimistic about both crop and livestock returns this month. Survey responses also shared insights regarding cash rental rates and farm bill priorities. See what farmers had to say. – Farm Progress
Midwest drought eases its grip
The Midwest "flash drought" that gripped the region through the spring and early summer has shown a glimmer of relaxing with dry areas dropping for the first time since May. Drought across the Midwest fell to 63.54%  from 64.71% a week ago, according to the U.S. Drought Monitor. The area of extreme and exceptional drought rose however from 3.52% to 4.27% for the week ending July 4. – Bloomberg
How late can herbicides be applied?
How late is too late to spray herbicides to control weeds such as marestail, Palmer amaranth, waterhemp and burcucumber? As usual, the answer depends on the product being sprayed, the crop, the setting and the weeds. Whether using highboy sprayers, aerial or drone sprayers, or some other contraption, be sure to check herbicide guidelines. – American Agriculturist
What is manure worth?
Manure contains many useful, recyclable components, including nutrients, organic matter, solids, energy and fiber, and it has significant value as fertilizer. When it comes to the numbers, the value depends on the following aspects:
how and where the manure is applied

the amount of nutrients that the field needs for the next crop or crops

the cost of commercial fertilizer
Learn more about the value of manure and see the tools available for your farm. – Nebraska Farmer
Subscribe to receive top agriculture news
Be informed daily with these free e-newsletters
You May Also Like
---