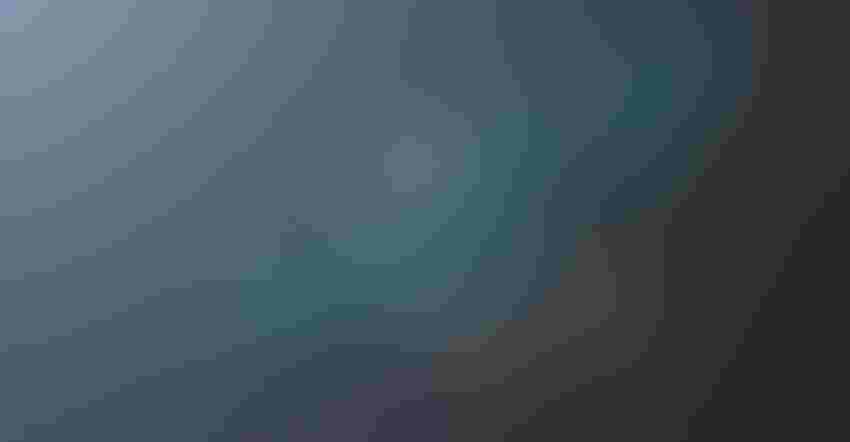 STAYING SAFE: Considering the many dangers on the farm, creating a culture focused on safety is critical. And it starts with understanding the danger points around the operation.
matdesign24/Getty Images
September is when the ag industry recognizes Farm Safety Week, but the culture of farm safety should be a year-round endeavor. Recently, Nationwide reached out with a few ideas for safety, including tips that some farmers may not have considered. Jason Berkland, associate vice president of risk management, walks through the tips with Farm Progress.
Berkland says when one of his risk management team members visits a farm, he or she is checking what's going on at that time. But there's a core question that comes up: "Do you have policies and procedures?" he asks. "What we want to get at is are you thinking about the things that could happen on the farm?"
He observes that farmers are turning to less-experienced labor, which makes those policies and procedures even more important. "We're having fewer farm kids, and you may be bringing that inexperience on the farm who hasn't grown up with the equipment," he says. "Or perhaps you are experienced at working on your farm, but you go down the road to work with a neighbor who does things differently."
In either case, those policies and procedures can be important. They don't have to be in a written manual, but a morning briefing about how things are to work can keep people engaged.
Berkland says his advice may sound like common sense, yet farm accidents continue to happen. What follows are five areas to consider when evaluating your farm safety practices:
1. Control hazardous areas. Seeing your farm through the eyes of a risk management inspector may not be possible, but you can do your own walk-through. Watch for spinning PTO shafts, belt conveyors, augers and other hazards involved in moving grain. Add in those pesticide storage areas, manure pits or confined spaces, which should be off limits to anyone without training, especially younger family members.
Berkland notes that he still sees farms where the producer has removed safety shields from equipment. "It's still happening," he says. "The overall message is to take a look at the equipment before you start and make sure it's all secured properly."
2. Ensure farm roles are age-appropriate. Farm kids like helping on the farm, and Berkland remembers his younger days on a tractor. With this shorter labor supply, it's tempting to send a child to fulfill a role normally taken on by an adult. He isn't advising against the practice; instead, make sure the younger person has the experience, understanding and protective equipment needed for the task.
"We're really focused on youth right now, but it could be anybody asked to do a task," he says. "It could be someone 30 years old who is helping out on the farm for the first time."
3. Shut down equipment and remove keys. This may sound like an inconvenience. "We hear that all the time, but what we're asking is to remove the keys from equipment that could run and a child could get in and start up," he says. "We wouldn't talk about this stuff if it never happened."
Berkland adds that it's a good idea to make sure hydraulics are de-energized and attachments are lowered, or safety stops are used.
4. Maintain safe observation areas. This includes deciding on ride-along practices, as well as safe places for children to be on the farm. Berkland points out that 60% of the children injured in agricultural accidents were not participating in the work.
"The parent may be outside running a piece of equipment, and the child comes out to check on them or visit," Berkland says. "It's noisy, dusty, and the child isn't seen. If they're in the wrong spot, and they see something moving, they might want to grab it or touch it. They can be injured."
Defining an observation space, where children can be at a safe distance from equipment is a practice to consider.
5. Keep at-home kids safe. At busy times like harvest, a caregiver can help make sure younger children left at home are safe. Younger children can "get away" easily during a busy time, try out an all-terrain vehicle and get in serious trouble. "You know, you're either watching the grain dryer or the grain auger; you're doing something. And if an unattended child wanders into the area, it can be a risk," Berkland says.
Nationwide continues its program of giving local fire departments grain bin rescue gear, and Berkland says that equipment recently saved another life. Yet, bad accidents on the farm are still occurring.
These tips might trigger some changed practices on your farm. If you want to know more about tips you can use for safer farm operations, visit mynsightonline.com.
Subscribe to receive top agriculture news
Be informed daily with these free e-newsletters
You May Also Like
---