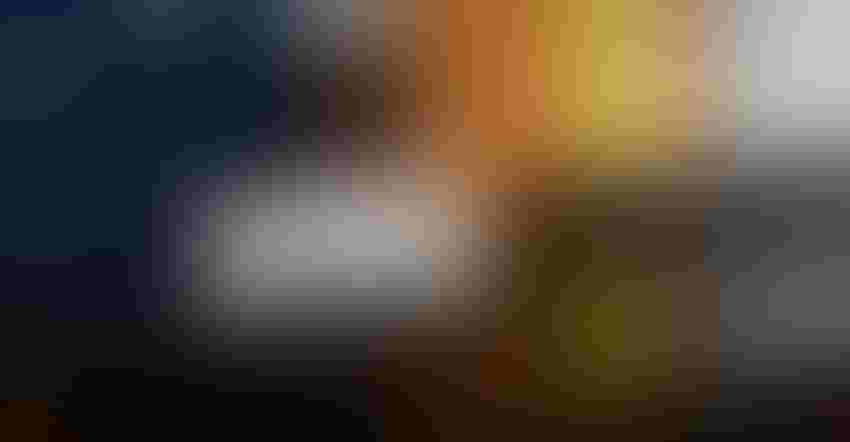 PAINKILLERS KILL: According to the Centers for Disease Control and Prevention, drug overdose is the leading cause of death for those under the age of 50.
BackyardProduction/iStock/Thinkstock
Death by drug overdose has been called an epidemic by many, including the U.S. Drug Enforcement Administration. According to the DEA, more than 64,000 people died from drug overdoses in 2016, 21% more than the previous year.
Drug overdose is now the leading cause of death of Americans under age 50, with two-thirds of those deaths from opioids, according to the Centers for Disease Control and Prevention.
Bringing it closer to rural homes, a recent survey conducted by the American Farm Bureau Federation and the National Farmers Union notes that three out of four farmers across the U.S. have been directly affected by opioid abuse, and three out of four farmers say it is easy for someone in their community to access opioids illegally.
Just to clarify, opioids are a class of drugs that include pain relievers available legally by prescription, such as oxycodone, hydrocodone, codeine and morphine; synthetic opioids such as fentanyl; and the illegal drug heroin. Opioid pain relievers are generally safe when taken for a short time and as prescribed by a doctor. However, if they are used in a way other than prescribed, they can lead to dependence or possible overdose.
Specific to Minnesota, a Department of Health overdose death report shows different patterns emerging between urban and rural communities when examining drug overdose deaths. Overall, opioid-involved deaths totaled 395 in 2016, an 18% increase from 2015. And most of those deaths involved commonly prescribed opioids. However, during that same time in rural Minnesota, methamphetamines made a comeback as a drug of choice. Seventy-one people died from meth use — an 80% increase in one year.
Kirk Hughes, education director and poison specialist with the Minnesota Poison Control System, says the increase in meth use outstate boils down to quality and simple economics.
"Opioids have been replaced by psychostimulants, such as ecstasy and bath salts, and meth," Hughes says. "Eight to nine years ago, heroin was a good, cheap, better high. Drug cartels have been cutting its purity over time with fentanyl and derivatives, and people don't like that as heroin has become less potent. So their only choice is meth, which is currently cheap and of good quality."
As an emergency medical technician with years of experience with fire departments in Ramsey, Minn. (current), and Brooklyn Park, Minn. (retired), Hughes is on the front line when responding to the illegal drug use aftermath. And as education director with Minnesota Poison Control, he shares wide-ranging statistics and practical solutions to those interested in learning about the opioid and drug overdose crisis.
Consider:
• In 2015, 2015 and 2016, more people died from drug overdoses than traffic accidents and guns.
• More than 249 million prescriptions for opioids were written in 2013, enough for every adult in America to have a bottle of pills.
• The U.S. makes up 4.6% of the world's population, yet consumes 81% of the world's supply of oxycodone.
Bottom-line, there are a lot of opioids out there, Hughes says.

OPIOID ANTIDOTE KITS AVAILABLE: Narcan nasal spray kits are made available through the Steve Rummler Hope Network Foundation. Some pharmacies, such as CVS and Walgreens, also sell Narcan kits to anyone for emergency use without prescription.
For individuals or communities to get their arms around it all, consider focusing on four key areas:
• Acknowledge that prescription opioid addiction is a widespread problem. The medication itself is addictive. Long-term use puts a person at greater risk for addiction, as well as developing a higher drug tolerance. As tolerance rises, so does the risk for overdose. Signs that someone is addicted to opioids include pinpoint pupils, intermittent nodding off, decreased breathing, confusion and dramatically changing moods.
• Know about the help available for addiction. If you know someone who needs help with overcoming an opioid addiction, there are different types of treatment programs available in Minnesota. Methadone, considered by some as replacement therapy, helps a person taper off the drug. There are 15 methadone clinics around the state which treat around 6,000 patients annually, Hughes says. A person could also be treated with suboxone by a doctor certified to dispense it. Suboxone is a prescription medication that combines buprenorphine and naloxone.
• Be aware of community-accessible overdose treatments. More EMTs and police are routinely carrying opioid overdose treatments, such as naloxone (Narcan), that quickly reverse the effects of the opioid. Check with your local responders to learn how they treat drug overdoses. Another option for communities is to partner with the Steve Rummler Hope Network Foundation, based in Minnetonka, Minn., and receive naloxone kits and training in how to use them.
• Get rid of old meds. According to the Minnesota Attorney General's office, more than 70% of people who abuse prescription painkillers get them through friends or relatives. Call your doctor's office, pharmacy or sheriff's department to find out where you can dispose of old prescription drugs. Some pharmacies and law enforcement agencies have secure disposal sites. This is the preferred method of disposal. The Minnesota Pollution Control Agency cautions against dumping drugs down the toilet or drain, or disposing of them in the trash.
Tune in and get the facts
The fact that the two largest general farm organizations in the U.S. have joined together to confront the opioid and drug overdose issue speaks volumes. After they conducted their survey last year, AFBF and NFU decided to continue working together on a new effort they call Farm Town Strong. Its intent: to raise awareness in farming communities about the opioid crisis, to provide resources and information, and to encourage farmer-to-farmer support. The latter is of particular importance, as a strong majority of survey respondents recognize that opioid abuse can begin accidentally with painkillers deemed safe, and they support reducing the stigma that surrounds addiction to help solve the opioid crisis.
To gain further understanding of the opioid epidemic in rural areas, the Minnesota Farm Bureau Federation is hosting a webinar from noon to 1 p.m. March 8 with Hughes. Hughes will discuss the regional and national scope of the opioid epidemic; the various abusable forms of opioids such as Vicodin, heroin and carfentanil; and overdose treatments such as naloxone. The webinar is open to all. To participate, visit the MBF website at fbmn.org/safety.
For more information about the prescription drug abuse crisis, visit:
• doseofreality.mn.gov
• Minnesota Department of Health Opioid Dashboard 
• Minnesota Department of Health Opioid Misuse, Substance Use Disorder and Overdose Prevention  
• steverummlerhopenetwork.org 
• mnpoison.org
The opioid crisis in rural America
The opioid crisis has struck farm and ranch families much harder than the rest of rural America, a survey sponsored by the American Farm Bureau Federation and National Farmers Union shows.
Survey highlights include:
• Half of farmers and farm workers (50%) say addiction to opioids is a disease, rather than due to a lack of willpower.
• Three of four farmers (77%), as well as those who work in agriculture generally (76%), say it would be easy for someone in their community to access a large amount of prescription opioids or painkillers without a prescription.
• Rural adults overwhelmingly recognize that opioid abuse can begin accidentally with the use of what are deemed safe painkillers, or opioids (75%).
• Rural adults are largely unaware that rural communities are impacted the most by the opioid crisis (31%). * And, they say opioid abuse is a major problem in urban communities more so than in rural communities by a 10-point margin (57% vs. 47%).
• One in three rural adults (34%) say it would be easy to access treatment for addiction to prescription drugs or heroin in their local community. However, less than half (38%) are confident they could seek care that is either effective, covered by insurance, convenient or affordable.
• One in three rural adults say there is a great deal of stigma associated with opioid abuse in their local community (31%), and that the stigma of abuse and addiction contributes a great deal to the opioid crisis (32%).
• A strong majority of rural Americans believes increasing public education surrounding resources (68%) and reducing the shame or stigma around opioid addiction (57%) are effective means for solving the opioid crisis.
The American Farm Bureau Federation and National Farmers Union contributed to this story.
Subscribe to receive top agriculture news
Be informed daily with these free e-newsletters
You May Also Like
---