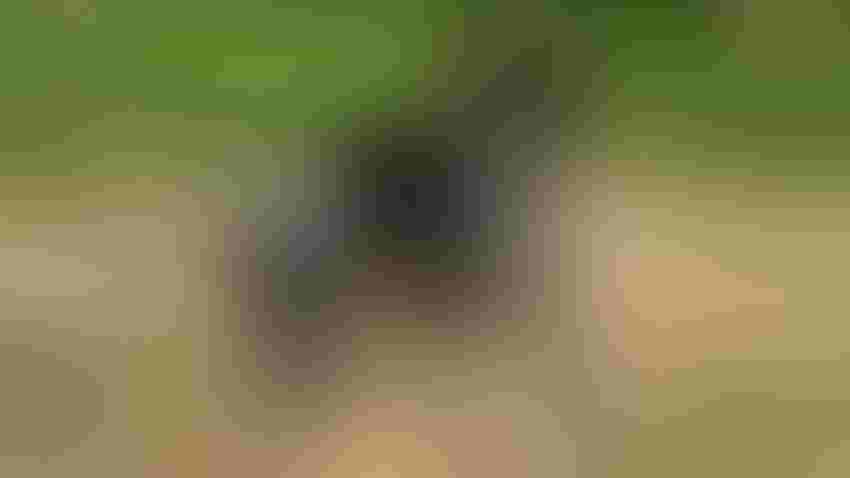 FAST FRIENDS: While Ripley might be mostly annoyed with his puppy brother, Roscoe, the pair are set to become best friends.
Sarah McNaughton
During a normal phone call with a friend, she suddenly interrupted the conversation with this urgent request: "Go look at the picture I just texted you." The message displayed a photo of what might have been the cutest blue heeler puppy I've seen in my life.
"One of my Facebook friends just posted this. They're looking to re-home him," my friend explained. Of course, I was entirely on board with the idea of adopting this new puppy.
I adopted my first blue heeler-mix, Ripley, my sophomore year of college and had been looking to add another dog to our family for the past few months. Torn between either a corgi or another cattle dog, I added my name to various dog breeder lists across the Upper Midwest and decided to leave it to fate on which type of puppy we got. With most breeders having litters in the fall, I figured I'd have a while to wait before actually getting another dog.
Then comes this opportunity to get a well-bred blue heeler puppy close to home. I found out his original owner had a sudden medical issue and was no longer able to care for him. From there, the pup went to the woman who posted the Facebook message my friend saw, looking to find him his forever home. A few phone calls and a couple days later, we were off to East Grand Forks, Minn., to pick up our new puppy, Roscoe.
Because Ripley isn't always the friendliest to strange dogs, as most heelers like to keep to their chosen family, we brought him along on our trip to meet Roscoe, hoping the two would become fast friends. While Ripley was too busy smelling the foreign yard to have any interest in a new companion, the two eventually bonded.
Bred to work
For anyone who has Australian cattle dogs — also referred to as blue or red heelers — they might be familiar with the nickname "land sharks." These dogs earn that nickname from their inherent traits, bred over hundreds of years, to herd and control cattle. Blue heelers are born to bite and work. Wrap all of that instinct into a short and stocky body, and it might be easy to understand how they got this nickname. Roscoe is definitely a cattle dog that earns this moniker.
As a puppy, Ripley exhibited both the pros and cons of the highly intelligent breed — being easily trainable as well as easily bored, which led him to eat drywall. But I now feel better equipped to train my second puppy: I'm no longer a college student and I know what I'm getting myself into. Ripley has always been disinterested in herding anything bigger than a chicken, while Roscoe has already started to showcase his heeler attitude and herding instincts at just 9 weeks old.
While heelers aren't for everyone, it would be hard to see myself without at least one in my home.
Subscribe to receive top agriculture news
Be informed daily with these free e-newsletters
You May Also Like
---