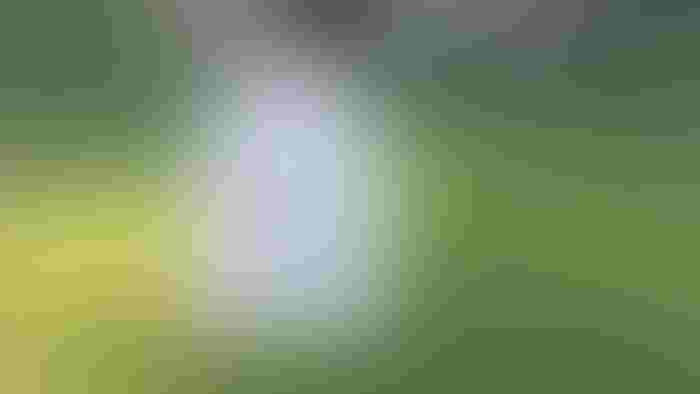 I'm not a fan of Halloween with its blood, bones, ghosts and goblins, but there is something about those who find humor in death that appeals to me.
Admittedly, I get scared easily. Jump from a bush, I scream. Mice at my feet, still screaming. And as one son-in-law can attest, open my front door when I'm not expecting you, well, I'm screaming and running.
All Hallows' Eve is not part of my favorite holidays, but it should be. I mean, it started the eve of the feat of All Saints' Day to remember the dead — including saints and martyrs. But it is less a quiet reverence for the faithfully departed and more of a scary story, horror movie, creepy costume holiday.
There are many in towns who really get into creating a fright in people like me. And some folks go all out — even in the country.
In my rural area, there are ghost circles, large skeletons that light up and werewolves that stand more than 12 feet tall. Those are not my kind of decorations. I'm more the Minnie and Mickey Mouse light-up kind of gal.
But there is a yard in my daughter's suburban subdivision that always stops me in my tracks for a good laugh in the midst of the dark and sinister displays down the street. It is a home that cares for those who need a little extra assistance, and they have a great sense of deathly humor.
I thought you might appreciate them as well, so click on the photo gallery above to look at their fun tombstones, with all the puns intended. Perhaps they will stir up a decorating idea, or better yet, they may even end up etched in stone one day on a grave.
Trust me, if I'm walking in that graveyard, I'll still give you a chuckle. After all, death is not the end, it's only the beginning, and there's nothing to fear.
So, kudos to you who want to bring a little joy and laughter to all of us still roaming the Earth just waiting. Just don't pop out at me from behind one of these gravestones, or I may be going sooner than later. Happy Halloween.
Subscribe to receive top agriculture news
Be informed daily with these free e-newsletters
You May Also Like
---