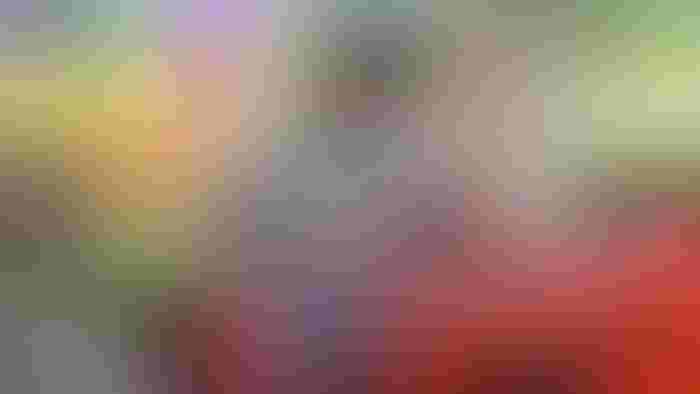 The 11-day 2023 Nebraska State Fair, held in Grand Island from Aug. 25 to Sept. 4, broke through the 300,000-attendance milestone for the first time since before the COVID-19 pandemic, according to a recent news release from the fair.
Dubbed with the theme "Whatever Your Flavor," the state fair at Fonner Park is known annually for showcasing agriculture and introducing the state's largest industry to urban and nonfarm rural residents, along with highlighting the hard work of the state's 4-H and FFA members.
While hot and humid weather was the norm throughout both weekends of the fair, it didn't stop visitors from coming. The official attendance for 2023, according to fair officials, was 311,909 — an increase of 8.5% over 2022.
There were early indicators of visitor growth during the first five days of the fair, when attendance figures were released through Tuesday at 149,374, which was 30% above the first five-day figures from 2022 — amounting to an increase of 34,378 in attendance during that same time period.
Whatever your favorite weather
"We had plenty of heat, as well as some rain and lightning, but we had some really pleasant weather days, too," Jaime Parr, Nebraska State Fair executive director, said in a news release. "A little bit of everything. Despite the hot closing weekend, attendance was really solid."
Along with the ATV Big Air Tour, Ultimate Bullriding and eight concert performers during the Nebraska Lottery Concert Series, the fair also touted 7,333 livestock entries.
"And we had the 4 millionth visitor to the fair in Grand Island," Parr noted. "We can't wait to welcome Nebraskans to their state fair again next year."
While the attendance milestone is noteworthy, it is still shy of the all-time attendance record of 389,171, set in 1997, when the fair was still held in Lincoln. That said, attendance at the state fair since moving to Grand Island in 2010 has closed in on that number, tallying as high as 379,108 as recently as 2017.
Ag on display
For a taste of agriculture at the fair, along with the food, fairgoers were treated to youth livestock exhibits and shows — along with the livestock birthing pavilion, Beef Pit, milking parlor, farm machinery displays, Nebraska's largest ag classroom at Raising Nebraska, and thousands of static exhibits and competitions in 4-H, FFA and open class relating to agriculture in the state. Even the photo exhibits often depicted the best of farming and ranching across Nebraska.
The fair announced the theme "All Roads Lead to Fun" for the 2024 Nebraska State Fair, which will run from Aug. 23 to Sept. 2.
Subscribe to receive top agriculture news
Be informed daily with these free e-newsletters
You May Also Like
---