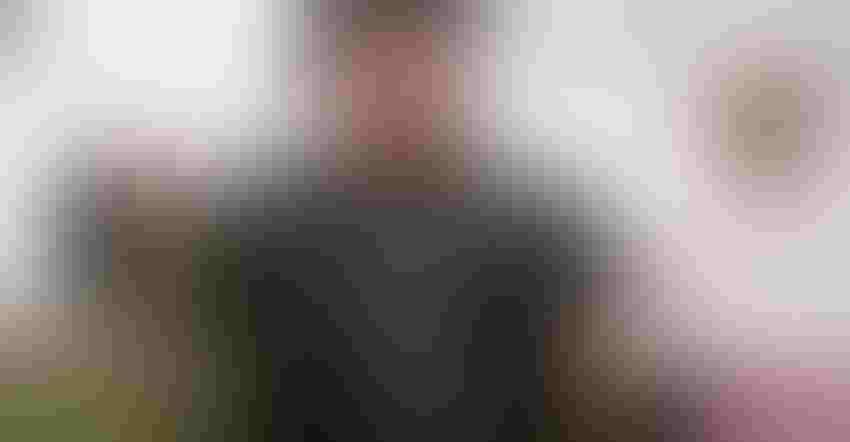 FISH TALES: Jerry and Susan Apps loved to go fishing when Susan was a little girl. Their new book, "Old Farm Country Cookbook," is available now, just in time for the holiday gift-giving season.
When Jerry Apps was growing up on a Wisconsin farm in the 1930s and 1940s, times were tough. But most farm families had plenty to eat. Preparing food from scratch was just the way things were done, and people knew what was in their food and where it came from, Apps says.
"For me, food will always be associated with times of good eating, storytelling, laughter and good-hearted fun," he says.
Delicious meals were at the center of every family and social affair for the Apps family, whether it be a threshing-day dinner with all the neighbors, the end-of-school-year picnic or just a hearty supper after chores were done, he recalls.
Back in fashion
Apps grew up when the food was local and farming was a family-run affair.
"This was the food of the 1930s and '40s, and you knew exactly where the food came from because you grew it," Apps says. "Today we are promoting farm to table as a new idea — that's exactly what we were doing in the 1930s and 1940s. It was a good idea then — in fact, it was the only idea — and it's still a good idea today."
Apps was inspired by the dishes made by his mother, Eleanor. After talking to his book editor, he and his daughter Susan Apps-Bodilly decided to write a book together titled "Old Farm Country Cookbook," featuring recipes found in his mother's well-worn recipe box. They take us on a culinary tour of life on the farm during the Depression and World War II. Seasoned with personal stories, menus and family photos, "Old Farm Country Cookbook" recalls a time when electricity had not yet found its way to the Appses' family farm in Waushara County, making sauerkraut was a family endeavor, and homemade ice cream tasted better than anything you could buy at the store. 
"Fortunately, my daughter had the wooden recipe box that was my mother's, and it was crammed full of recipes," Apps says. "Rather than dividing the book up into categories of what my mother made, I wrote it by saying, 'This is what we had for Thanksgiving … this is what we ate when the threshing crew was at our farm, and this is what we ate when the ladies' aid from the church came to our house.' So there's a story about it, there's a menu and then the recipes."
But Apps and Apps-Bodilly soon realized most of the recipes required some interpretation.
"A lot of these recipes said 'bake until done' or 'season to taste.' Sue and my wife, Ruth, translated a lot of the recipes so people could understand them." Apps says. "A lot of my mother's recipes had a list of ingredients and no directions. My mother cooked on a wood stove. There was no temperature for the stove because nobody had a thermometer back then."

SIMPLY PUT: A lot of Eleanor Apps' recipes had a list of ingredients and no directions, like this recipe for pumpkin pie.
Apps says the cookbook is as much a storybook as it is a book of recipes. "It talks about my mom cooking on a woodstove. She liked to cook on a woodstove, and she knew how to cook and bake on a woodstove. Not everyone knew how to do that."
Apps says long after he left home, in the later years of his parents' retirement after they left the farm and moved to Wild Rose in the 1970s, his mother cooked on a gas stove.
Apps says the kitchen was the heart and soul of their farmhouse. "We closed off most of the house in the winter," he recalls. "We lived in the kitchen and the dining room. We had a woodstove in the dining room and a woodstove in the kitchen that also heated the kitchen. That's where we entertained our family and friends.
"The kitchen was where we would bring in the baby pigs in April. We'd put them behind the woodstove in the kitchen, and we'd put the day-old chicks behind the woodstove so they'd warm up before we took them out to the brooder house. They might be there for a day or so. We just wanted to make sure they were warm enough and they would survive."
Apps remembers butchering one or two hogs every fall.
"The kitchen table not only was a place where we prepared food and ate it, we'd butcher a pig in November and bring it in and put it on the kitchen table. There, with knives and a butchering saw, we'd divide the pig up. Some of the meat my mother canned," he says. "We would take the hams and sides of bacon to a butcher and have them smoked. I can still taste the ham and the bacon — it was wonderful."
Apps says like most farm families, his family grew nearly everything they ate. "We had a little orchard. We picked wild raspberries and blackberries. We had a big garden. My mother canned everything because there were no freezers.
"She bought flour, sugar, salt and spices. We got butter and cheese from our milkman. My mother made cottage cheese. If we were snowed in and the milkman couldn't pick up the milk, we had all this milk, so we would make cottage cheese and churn butter. She also made her own ice cream. We had a hand-cranked ice cream freezer. Without refrigeration, ice cream was a real treat," he notes.
Best seller
Apps says "Old Farm Country Cookbook" is currently on the Midwest Independent Book Sellers Organization's best seller list.

FARM FARE: Honey-glazed ham, pickled northern Pike and strawberry sandwiches — if you think farm foods of the past made for uninteresting fare, think again. There are plenty of interesting recipes featured in "Old Farm Country Cookbook."
He has written more than 50 books about rural life in the past 30 years. A professor emeritus in agriculture at University of Wisconsin-Madison, Apps has been featured in four PBS documentaries, including the Emmy Award-winning "Farm Winter With Jerry Apps." All four documentaries have been broadcast on PBS in 48 states.
In March, a fifth documentary will air on Wisconsin Public Television interviewing Apps about his book "One-Room Country Schools."
"I don't have the title yet, but it will air in March on PBS across the state. It's an hour long," Apps says.
To order "Old Farm Country Cookbook" or one of his other books, visit jerryapps.com, call the Wisconsin Historical Society at 608-264-6465, or visit amazon.com.
About the Author(s)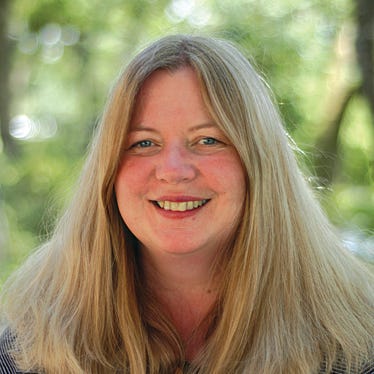 Wisconsin Agriculturist Editor
Even though Fran was born and raised on a farm in Illinois, she has spent most of her life in Wisconsin. She moved to the state when she was 18 years old and later graduated from the University of Wisconsin-Whitewater with a bachelor's degree in journalism.
Fran has 25 years of experience writing, editing and taking pictures. Before becoming editor of the Wisconsin Agriculturist in 2003, she worked at Johnson Hill Press in Fort Atkinson as a writer and editor of farm business publications and at the Janesville Gazette in Janesville as farm editor and feature writer. Later, she signed on as a public relations associate at Bader Rutter in Brookfield, and served as managing editor and farm editor at The Reporter, a daily newspaper in Fond du Lac.
Subscribe to receive top agriculture news
Be informed daily with these free e-newsletters
You May Also Like
---