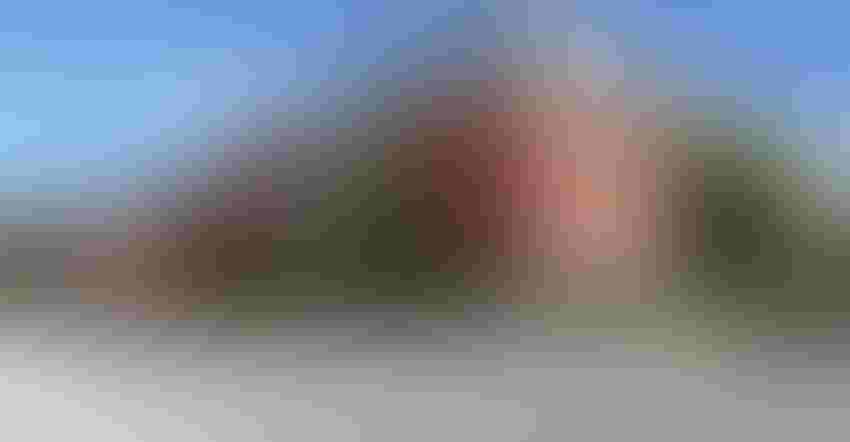 UPDATED FACILITY: An architectural rendering of the exterior of Babcock Hall at UW-Madison highlights the new Center for Dairy Research addition.
Image provided by Zimmerman Architectural Studios
After six years of planning and fundraising, construction and renovation of Babcock Hall and the Center for Dairy Research at University of Wisconsin-Madison has begun.
On Sept. 7, UW-Madison officials hosted a construction launch program and luncheon at Dejope Hall to celebrate the dream of the $47 million project becoming a reality.
From idea to reality
"We did it," said John Umhoefer, Wisconsin Cheese Makers Association executive director. "When this facility opens in 2020, we will celebrate a decade of making this a reality. Turning an idea into an inspiration and a proposal took hard work. This is big news."
Kate VandenBosch, dean of UW-Madison's College of Agricultural and Life Sciences, said she was excited to see construction begin.
"It's well past time to do this," she said. "We use this facility for research. We are thrilled that we have broken ground and the new facility is beginning to take shape."
UW-Madison Chancellor Rebecca Blank echoed VandenBosch's comments. "We have nine construction projects underway right now at UW-Madison," Blank said. "This one has been planned for six years, which is long by Wisconsin standards."
Project timeline
According to John Lucey, Center for Dairy Research director and food science professor, Babcock Hall was last renovated in 1951. Lucey said construction will be done in three phases.
"In the first phase, we are building a new milk intake area and moving chilled water systems in the building; that is what is being done now."
Phase 2, he said, will begin in the spring of 2019. "That will take 12 to 18 months to complete," he noted. "Phase 2 includes the renovation of the Babcock dairy plant, refurbishing and replacing old equipment with new equipment, and building a new three-story addition."
Lucey emphasized that while the CDR addition is being built and the second phase of the construction project is being completed, they will continue to make and sell Babcock ice cream as well as Babcock cheese, milk and butter.
"When Phase 3 starts, the plant will close for less than a year," Lucey said. "But visitors will still be able to get ice cream. The Babcock store will remain open throughout the entire construction project."
Generous donors
The Babcock Hall construction project carries a $47 million price tag. Lucey said $18 million was raised through private donations. Lead donors are Sargento Foods, Saputo Cheese, Great Lakes Cheese, Lennie Ivarson of Ivarson Inc. and Foremost Farms. The state matched $16 million of the donations for a combined $34 million of the total cost of the project. UW-Madison, the UW System and the Department of Administration will kick in $13 million for a grand total of $47 million.
Lucey said he was "delighted the dairy industry had input into the design of this building. Specialty cheeses are important in Wisconsin. In this new facility, we will have nine rooms to ripen cheese."
Lucey also thanked Dairy Farmers of Wisconsin (formerly Wisconsin Milk Marketing Board) for being a partner in the CDR for the past 30 years.
Assistant Deputy Agriculture Secretary Keith Ripp, who farms near Lodi, said the renovation and construction project is good for Wisconsin farmers.
"Today is a great day," Ripp said. "As a farmer, I am grateful this project is moving forward. This ensures that UW-Madison will have a top-notch research facility that will help keep UW-Madison and Wisconsin at the forefront of dairy worldwide."
About the Author(s)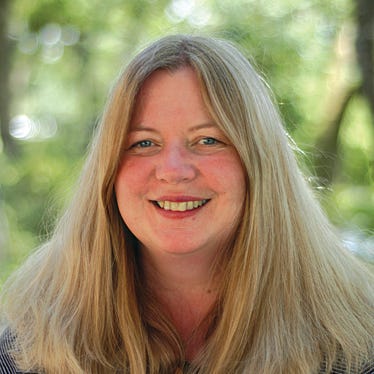 Wisconsin Agriculturist Editor
Even though Fran was born and raised on a farm in Illinois, she has spent most of her life in Wisconsin. She moved to the state when she was 18 years old and later graduated from the University of Wisconsin-Whitewater with a bachelor's degree in journalism.
Fran has 25 years of experience writing, editing and taking pictures. Before becoming editor of the Wisconsin Agriculturist in 2003, she worked at Johnson Hill Press in Fort Atkinson as a writer and editor of farm business publications and at the Janesville Gazette in Janesville as farm editor and feature writer. Later, she signed on as a public relations associate at Bader Rutter in Brookfield, and served as managing editor and farm editor at The Reporter, a daily newspaper in Fond du Lac.
Subscribe to receive top agriculture news
Be informed daily with these free e-newsletters
You May Also Like
---