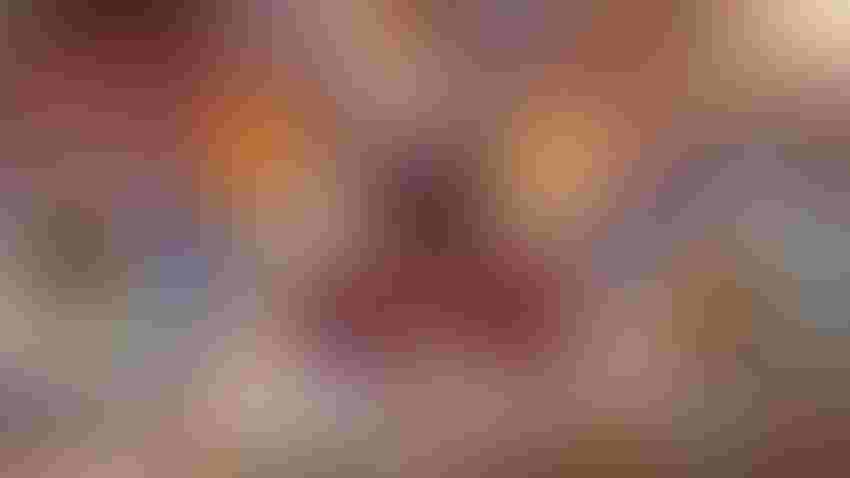 CHEERS: Salute Missouri farmers who work hard all year long to produce food for our holiday gatherings.
Gulcin Ragiboglu/Getty Images
by Mindy Ward, Joann Pipkin, Emma Alexander
Stretchy pants. Adjustable belts. Large shirts. They all signal the coming of the holiday dinner season.
And rightly so. What fills the plate, glasses and dessert table can make anyone go back for seconds. But it's the people behind the products that make dinner not only possible, but also enjoyable.
While there are many farmers working to provide holiday dinners across the state, this year we focused on six Missouri family farming operations. We didn't want you to get too stuffed.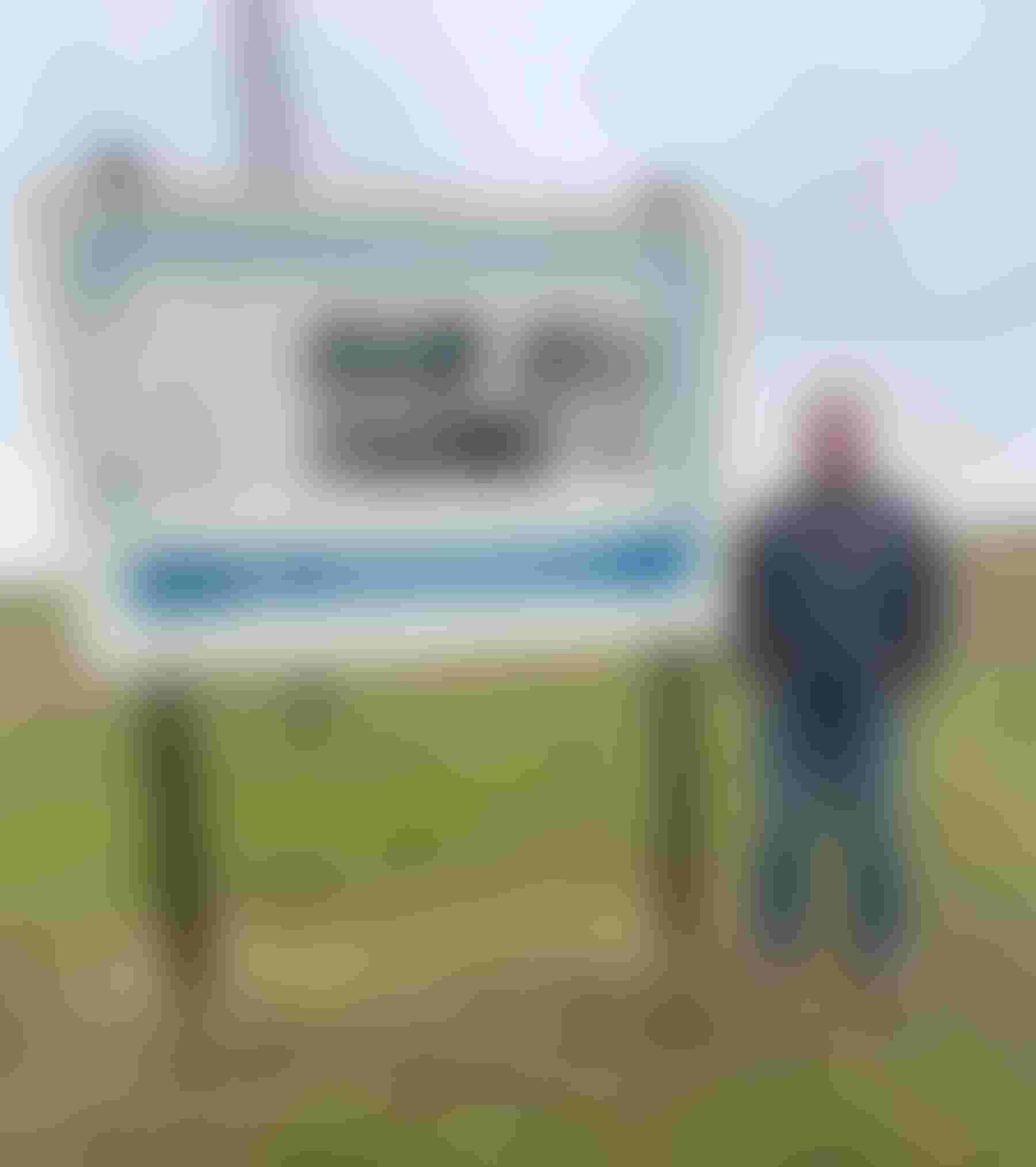 HAM IT UP: Mason Sandidge of Saline County raises hogs on the family farm, which provides pork for consumers. (Missouri Farmers Care)
Pork takes center table
With a name like Ham Hill Farms, there is no disguising what part of the holiday plate Mason Sandidge produces in Saline County. However, it is a little more than just ham. After all, a whole hog produces two hams.
Sandidge is the fourth generation of the family to farm near Marshall. The operation was started by Mason's great-grandpa, Hardin T. Sandidge, in 1921. Ham Hill Farms withstood the test of time and turbulent hog markets to not only survive, but also thrive for generations.
Today, Mason's father, Gerald, remains a part of the 3,500-sow farrow-to-finish hog facility. And it is truly a family affair as Mason, his sister, Hannah, and four cousins are all involved in the farm business.
The Sandidges also raise corn and soybeans to feed their hogs. But it is a turnkey operation, where the hog manure is recycled and placed on fields as nutrients for their row crops.
Ham Hill Farms has been specializing in the pork industry for more than 70 years, raising Landrace/Duroc crossbred hogs chosen for their efficient production, robust health and consistent quality of flavorful pork.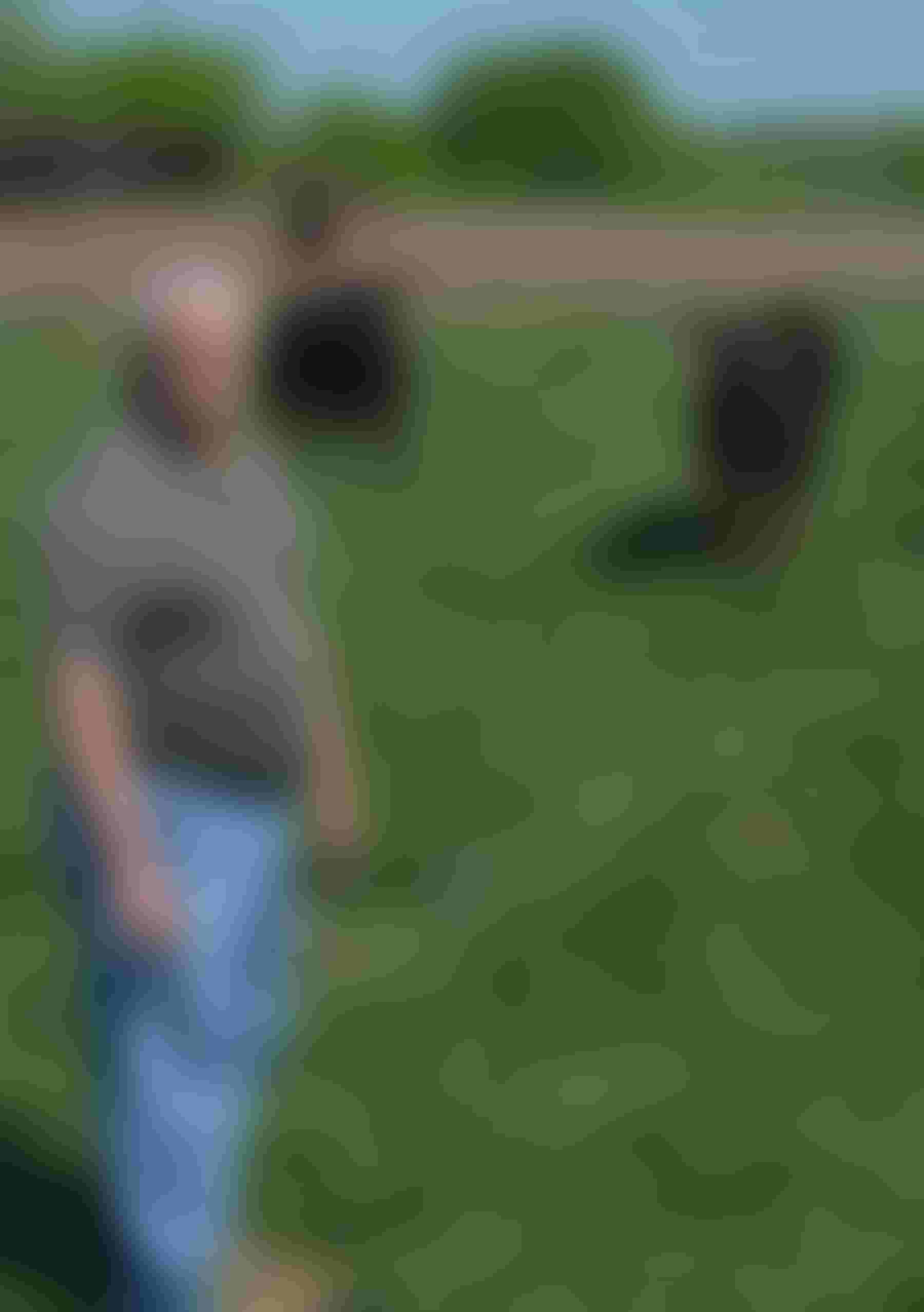 SWEET DEAL: Ron Crighton raises beef cattle in southwest Missouri, but his family also raises sweet corn. (Joann Pipkin)
Savor that sweet corn
Willard farmer Ron Crighton was looking for a way to get his grandchildren involved in the operation and develop a solid work ethic. So, the fifth-generation beef cattle and crop producer planted an acre of sweet corn, and when harvest rolled around, he sent the kids to the field to pick and package the golden-kernel-filled ears.
"My philosophy has always been, 'You can give it to them, or they can earn it,'" Crighton says. "And it means a lot more to earn it."
The family project, which began 15 years ago, turned into one of western Greene County's most treasured delicacies and crafted a niche market for the farm. Crighton Farms grows between 6 and 7 acres of sweet corn every year.
The business not only created a tightly knit bond among family and friends, but also a much sought-after product where customers wait in a mile-long line to snag a sack of sweet corn. Many customers freeze the bounty and serve it during the holiday season.
"It's a pretty special thing to know the hard work that went into that so other families could enjoy it," Crighton says.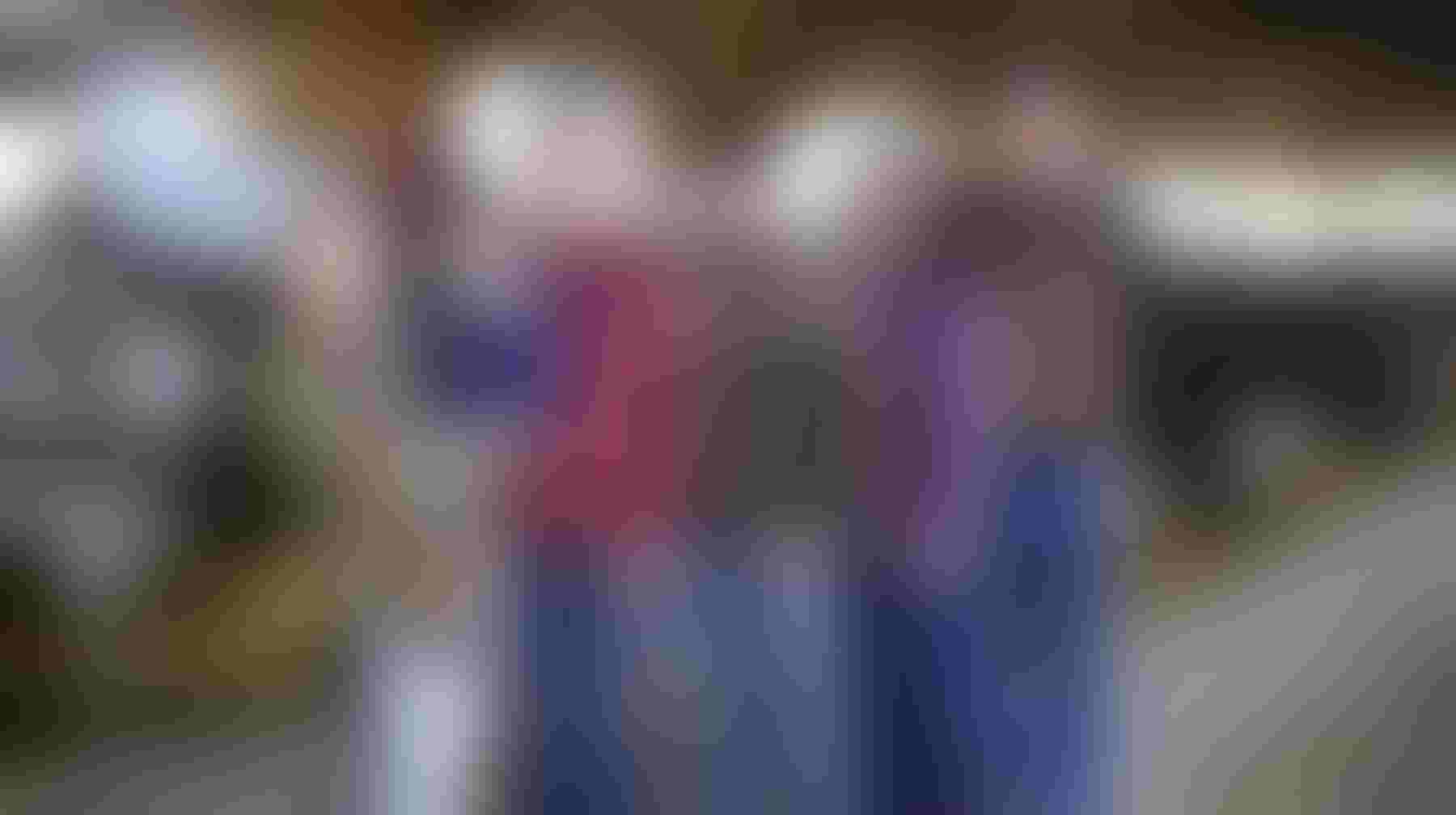 DRINK UP: The Fellwock family operates a dairy farm, providing milk for your holiday meal. (Joann Pipkin)
Grab a glass of Missouri milk
"We're proud of what we do and the quality of the product we provide," says Johna Fellwock, who owns and operates Fellwock Dairy, alongside her husband, Mark.
A fourth-generation dairy producer from Monett, Mark took over the family operation in 2004 after his father passed away. A year later, he and Johna purchased the farm from his mom. Today, their milking herd is between 350 and 400 Holstein and Jersey cows. They raise calves and replacement heifers, in addition to growing forages and corn for silage on their Lawrence County farm.
The family dairy business includes daughters Bailey Stocker, 23, and Riley, 17; and sons Hayden, 19, and Hudson, 8. Daughter Chloe passed away in 2013.
Mark is active in the dairy industry, serving on the corporate board for Midwest Dairy Association, which represents farmers' promotional efforts and helps connect them with consumers.
"Being involved in that, we get to see the consumer side of the business and the trends for what we produce, where it goes and how it's bought," Mark explains. "It's cool to hear people say, 'Thank you for providing such a great product.' Knowing that milk from our cows ends up on the dinner table and that people are consuming it is neat."
Quality milk products are important to the family.
"We take that very, very seriously," Johna says. "Seeing all the other alternatives and options people have, it makes you realize, wow, they choose dairy. They choose real milk."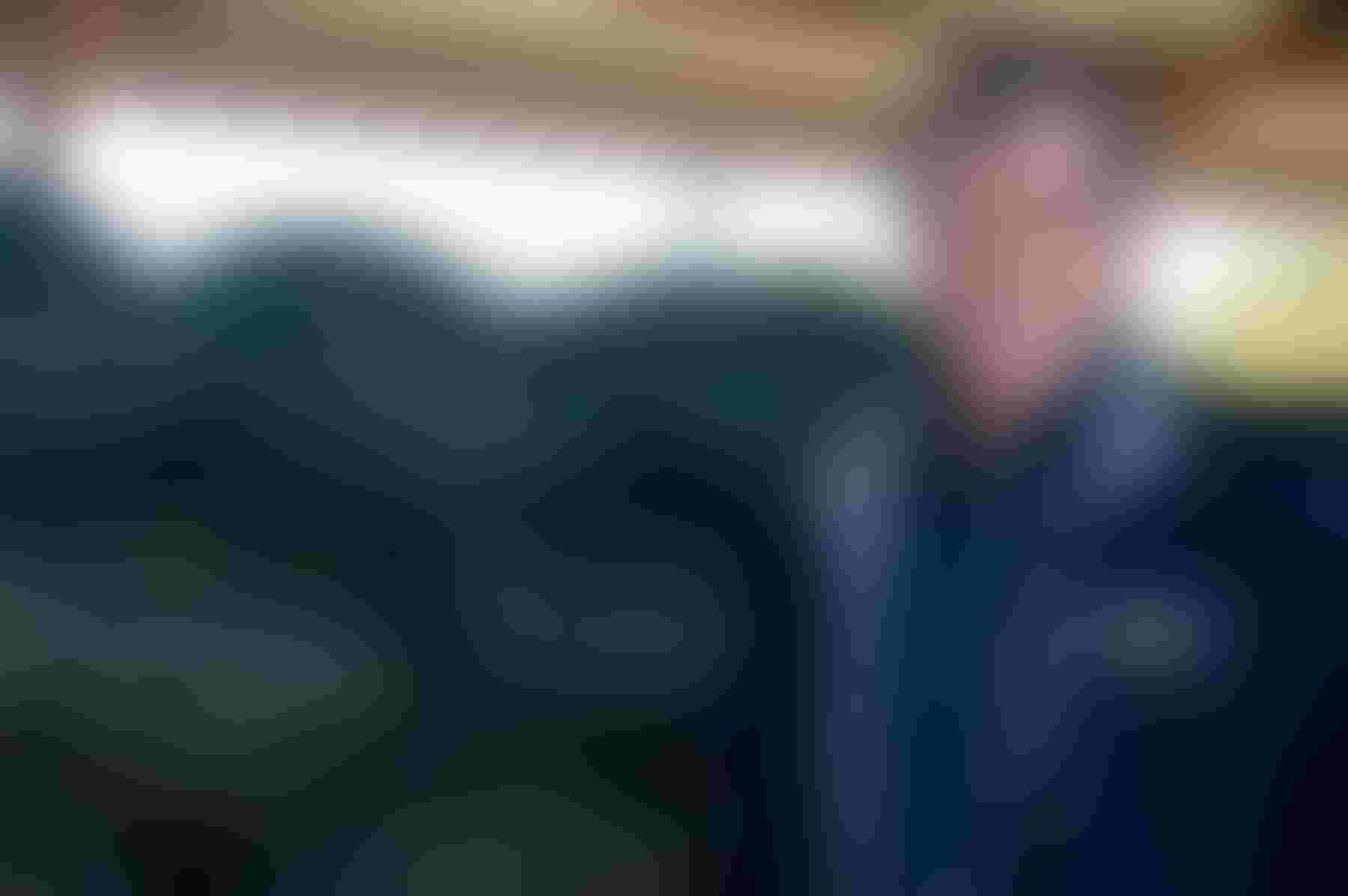 WILD ABOUT WALNUTS: Brian Hammons is the third generation to lead Hammons Black Walnuts, the nation's largest walnut producer. (Joann Pipkin)
A Hammons handful of black walnuts
Little did Missouri grocery store owner Ralph Hammons know his hunch in 1946 would evolve into the world's largest commercial black walnut supplier.
Hammons developed a market in St. Louis and promoted his Missouri Dandy Black Walnuts across the Midwest. After Ralph fell victim to a heart attack, his son Dwain joined the business, leading its direction until he retired in 1999. Today, Hammons' grandson Brian guides the company, which connects people and creates memories with the natural goodness of black walnuts.
Missouri is the largest producer of black walnuts in the U.S., with between 60% and 65% coming from the Show-Me State. The Hammonses have buying stations in 13 states.
And Hammons Black Walnuts are different.
"It is a natural native American tree that produces this fruit, this nut, that has a very wild flavor," Brian Hammons explains. "The common walnut grown in California is a much more focused agricultural operation. Here in Missouri and adjoining states is the only place black walnuts grow naturally."
The robust flavor of the black walnut stars in treasured recipes from breads to candies, cakes and pies, to stuffing, wild rice and cranberry relish.
"Holidays in Missouri have to include black walnuts," Hammons says. "There's a lot of work involved, but it is good work, and it's very natural to invest in the produce of the land, the God-given opportunity to work, and then to receive the benefits of that work and to be thankful for all of that."
Find black walnut recipes at black-walnuts.com/explore-recipes.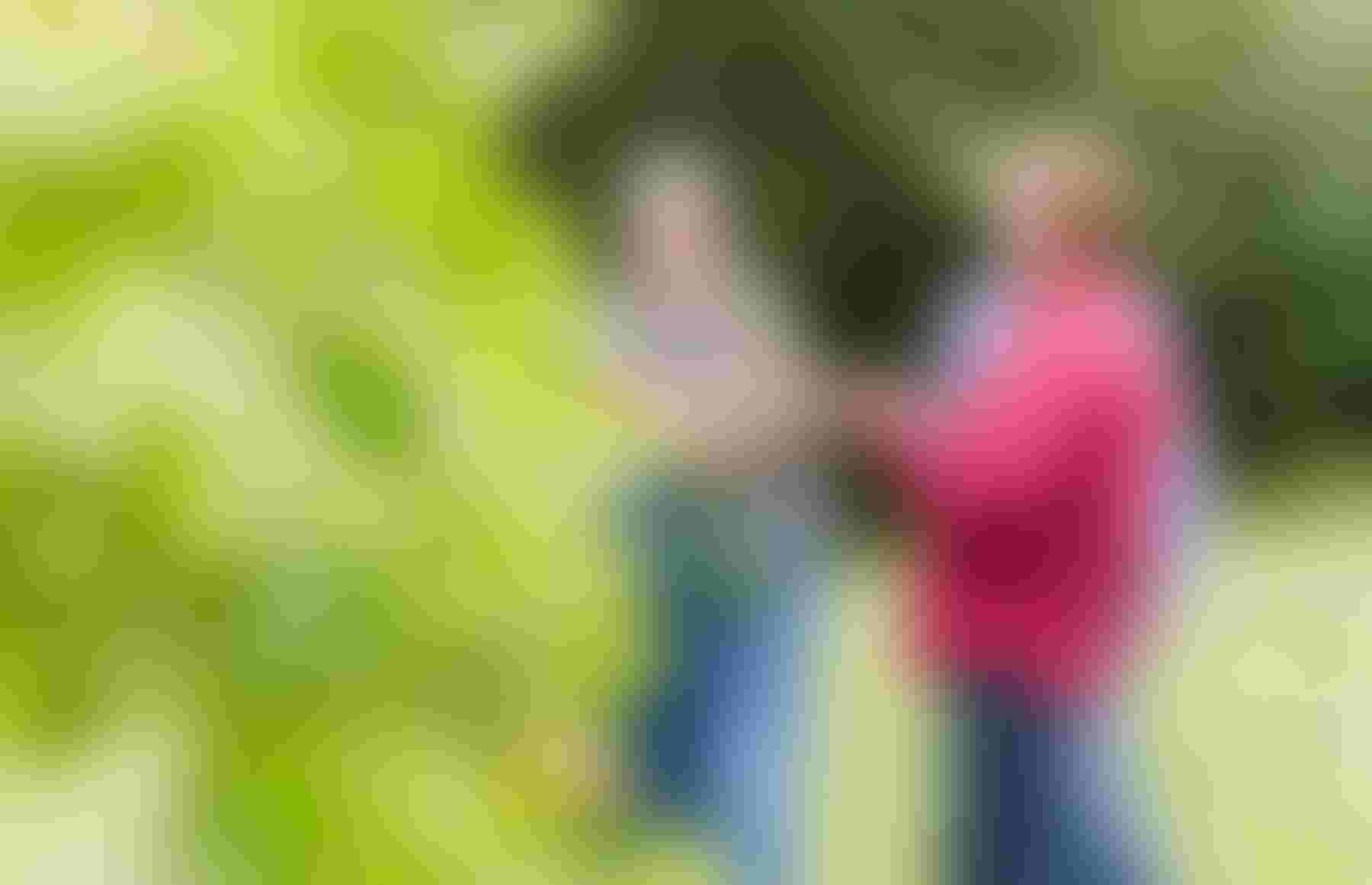 FAMILY WINE: Tim, Parker and Spencer Puchta talk over wine and grapes at their family-owned Adam Putcha Winery near Hermann, Mo. (Putcha Winery)
Don't forget the wine
Founded in 1855, Adam Puchta Winery is the oldest, continuously owned family farm winery in the U.S., with ownership passed down without interruption for seven generations.
During the past 30 years, the winery has grown to a production capacity of more than 75,000 gallons. Nestled in the Hermann area, Tim Puchta, the sixth generation, and his son Parker continue to operate the winery daily, while Tim's older son, Spencer, ventured out on his own but still takes part in helping out when available.
The family produces wines from Missouri-grown grapes, including the Norton grapes from their own vineyard that is known for its award-winning Estate Norton.
What wine goes best with holiday ham? Fruity wines, like Vignoles. If you are looking for a dessert wine, that depends on your pie choice or sweet treat. Check out Missouri Wines for its wine pairing guide.
Potatoes — chips that is
What goes best with a leftover holiday ham sandwich? Potato chips.
While Missouri is not known for producing potatoes for mashing, it does grow a few that end up as a salty snack. Black Gold Farms has two locations in the Bootheel.
Black Gold Farms planted its first potato crop in 1986 in the Charleston area. Today, it remains the largest potato grower in the state. The location also serves as a major sweet potato processing and production area for Black Gold Farms.
In 1999, the company added a second location near Arbyrd along the Missouri and Arkansas state line. It is a loamy area where potatoes are grown and harvested early in June to help supply the summer needs for the chip potato industry. The location also houses sweet potatoes.
No matter what is on your plate this holiday season, take time to look it over and remember those Missouri farmers who helped you fill it to the brim.
Subscribe to receive top agriculture news
Be informed daily with these free e-newsletters
You May Also Like
---