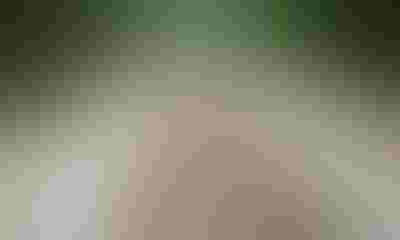 The Great Lakes Basin rail line, a private railroad project proposed to bypass rail congestion in Chicago, has raised both questions and concern regarding eminent domain. The project would cross 278 miles with a 200-foot wide right of way, including a 50-foot utility corridor, through six counties in northeast Illinois.
See related: 10 key points about the GLB rail.

"Countless miles of railroad and utility lines have been acquired by eminent domain even when the funding is private," says Eric Freyfogle, Swanlund Chair and Professor of Law, University of Illinois. "The issue would be whether the specific entity doing the condemnation has the power to condemn in this particular setting."
Laura Harmon, Illinois Farm Bureau Senior Counsel, says the GLB rail line does not have "quick-take authority" and would have to follow the full eminent domain process. In addition, Harmon explains eminent domain wouldn't apply to the additional 50-foot corridor Frank Patton, GLB managing partner, requested for potential use by utility companies.
"One of the issues we see with eminent domain is the extra right of way he (Patton) wants to purchase that has nothing to do with the railroad. Under eminent domain law, you're only entitled to condemn the land you need. Another battle in the future is to ensure landowners know they only need to give land for the purposes of a railroad only, not a (utility) easement," she explains.
With questions surrounding the eminent domain process, Prairie Farmer asks Eric Freyfogle, Swanlund Chair and Professor of Law, University of Illinois, to explain: what is eminent domain?
PF: What is the legal definition of eminent domain?
Freyfogle: Eminent domain is the longstanding inherent power of sovereign governments to acquire private property from owners upon payment of fair market value when the property will be used for a public use or to serve a public purpose.
PF: Who has the power to use eminent domain?
Freyfogle: Governments at all levels commonly possess this power--federal, state, county, and city, and some but by no means all separate units of local government such as school districts and park districts. Outside the United States this sovereign power is known as expropriation. The power is also often termed the power of condemnation. Governments have held and exercised this power for many hundreds of years.
PF: How has eminent domain changed over time?
Freyfogle: Only within the past 200 years has it become common for governments to pay landowners for property that is taken. Before then--and well into the 19th century in some states--land was sometimes taken without compensation. In some specific settings, state legislatures have authorized private entities such as railroads, utilities, and oil and gas commissions to exercise eminent domain under circumstances in which the legislature believes that the condemnation would serve a public interest and not simply be for the private benefit of a company or individual. On the other hand, Illinois law expressly authorizes a farmer to condemn a drainage easement across neighboring land under certain circumstances even if the drainage would only benefit one farmer--arguably a case of condemnation that is for private benefit.
PF: How frequently does the government use eminent domain?
Freyfogle: Governments decades ago exercised eminent domain more often and more readily than they do today. One only needs to think about the interstate highway system to get a sense of the massive amount of condemnation that occurred in the post-World War II era. For various cultural reasons eminent domain has become more troubling to some citizens, but its legal basis is beyond question. The purpose of eminent domain was to avoid giving to private landowners the power to extort excessive amounts of money when selling land to government that was needed for a particular project.
PF: How are landowners compensated?
Freyfogle: It is the general legal rule that government officials are forbidden to pay above fair market value for purchases. Fair market value means value set by the market, not the price negotiated by private landowners who insist on getting paid far more than the land is worth. Thus negotiated sales at above fair market value are legally problematic.
PF: What is the eminent domain process?
Freyfogle: The process for undertaking eminent domain varies considerably based on the unit of government or other entity that is undertaking the condemnation. The state has inherent power to condemn. All other entities, including units of local government, need to comply with the specific state statute that grants them the power of eminent domain. Such statutes often set forth processes that must be followed and set specific standards that must be met before the condemnation can take place. Often units of local government--a county or city--will exercise eminent domain to acquire land that will then be turned over to some non-governmental entity when the local government unit believes the project will serve a public purpose. The only constitutional requirement is that the eminent domain be undertaken to support a "public use," which has long been interpreted as "for a public purpose," and that fair market value ("just compensation") be paid to the owner. All other requirements are based on statutes applicable in particular settings.
PF: What are some examples where eminent domain is used in Illinois?
Freyfogle: There have been many thousands of land parcels acquired in Illinois through eminent domain. As noted, governments of late have been more reluctant to exercise the power--they prefer to overpay for land, despite the waste of taxpayer money involved. Many parks, schools, airports, rail and utility lines, public buildings, drainage ditches, and more have been acquired by eminent domain.
PF: Does eminent domain apply to privately funded projects, such as a railway?
Freyfogle: Countless miles of railroad and utility lines have been acquired by eminent domain even when the funding is private. There is no constitutional problem with this. The issue would be whether the specific entity doing the condemnation has the power to condemn in this particular setting. One possibility, often available, is for a county to condemn the land and then lease it long-term to a private entity, although sale to the private entity might also be perfectly legal. This assumes that the private entity does not possess the power to condemn acting on its own behalf--much like the private farmer who goes to court to condemn a drainage easement on neighboring lands.
PF: What is "quick take"?
Freyfogle: "Quick take" is a method by which the railroad could get control quickly even while disputes continue about the amount that must be paid.
PF:  What type of legal interest in property could be acquired for a railroad project?
Freyfogle:  Railroads that purchased their corridors decades or generations ago sometimes bought the strips of land outright, gaining what the law terms fee simple ownership. When that happened they could use the land for any purpose. In contrast, when routes were acquired through eminent domain the railroads almost always obtained an easement on the land, often termed a right of way, rather than fee simple title. Easements are perpetual rights to make use of property (long corridor, in this instance) that remains owned by someone else. The easement is said to be the "dominant estate" in that the easement holder's needs and activities come first and the landowner can only use the land in a way that does not interfere with the use of the easement. The easement document will specify the ways that the easement holder can use the land (the "scope of the easement," it is termed). Provisions specifying the scope of an easement can be written in a wide variety of ways, authorizing greater or lesser uses of the easement corridor by the easement holder.
Subscribe to receive top agriculture news
Be informed daily with these free e-newsletters
You May Also Like
---