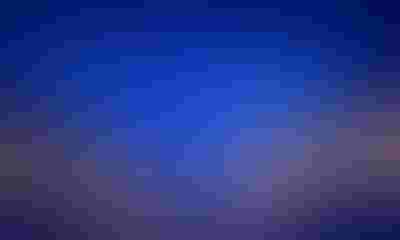 U.S. Grains Council Director of Trade Policy and Biotechnology Floyd Gaibler traveled to Japan recently to assess the economic and political environment for the Trans-Pacific Partnership (TPP) agreement and share results of two USGC studies on the agreement with local stakeholders.
Related: Report says TPP will have positive impact on U.S. economy
The country initiated efforts to ratify TPP earlier this year, prompting the engagement with Japanese industry on the Council's work to examine likely impacts on Japanese feed grains and livestock production, and in turn, U.S. exports of feed grains.

Japan initiated efforts to ratify the TPP earlier this year. (Photo: pornpipat ruenjaichon/Thinkstock)
The Council commissioned two separate studies on TPP's impact in Japan, both demonstrating that while the agreement provides many improvements on Japanese agricultural trade access, the potential impact on livestock and its feed demand through improved import access would be small.
Gaibler presented the results of these two studies to local stakeholders and met with officials to learn about the various domestic government support measures being considered to aid the country's transition to a net exporter of high-value food products, such as Wagyu beef.
"The studies were well received by all meeting participants, and there was a general consensus of agreement in their estimated impacts," Gaibler said. "However, we also saw that Japan's Ministry of Agriculture, Forestry and Fisheries (MAFF) has developed a set of domestic measures to provide stabilization for existing farmer operations and act as a buffer for the anticipated TPP impacts."
The proposed MAFF measures include strategies to help the agriculture industry grow and find new export opportunities, particularly for value-added food products, as well as develop a feed rice production support program and provide support for the local pork industry. How effective they will be depends in part on how they address existing constraints of the Japanese agriculture sector, including land tenure, aging farmers, lack of financing diversity and more.
Looking toward the end of the year, most participants Gaibler met with agreed the Diet – or Japanese legislature – will likely consider and approve the TPP agreement following the upcoming national election, potentially adding pressure to the United States to complete ratification in a lame duck session of Congress.
Related: TPP in lame duck is uphill challenge
The TPP agreement will enter into force 60 days after all 12 member countries ratify it. If all member nations have not ratified it after two years, it will take effect 60 days after it is ratified by at least six countries accounting for 85% of the combined gross domestic product of the 12 signatories. In practice, this means both the United States and Japan must ratify the agreement.
Source: U.S. Grains Council
Subscribe to receive top agriculture news
Be informed daily with these free e-newsletters
You May Also Like
---