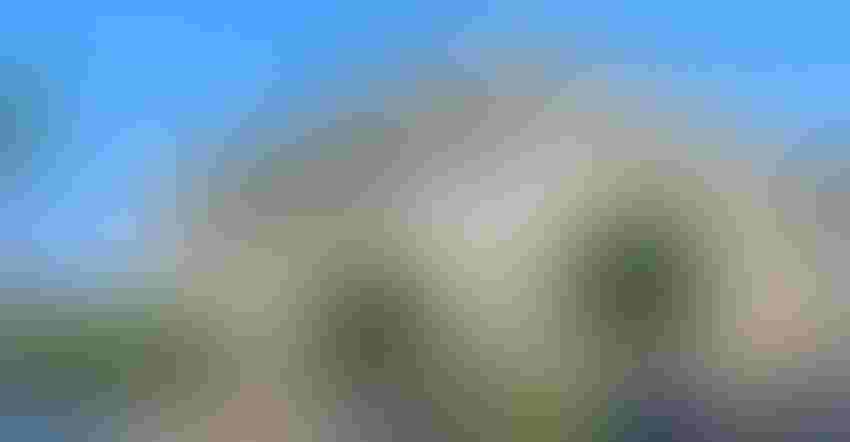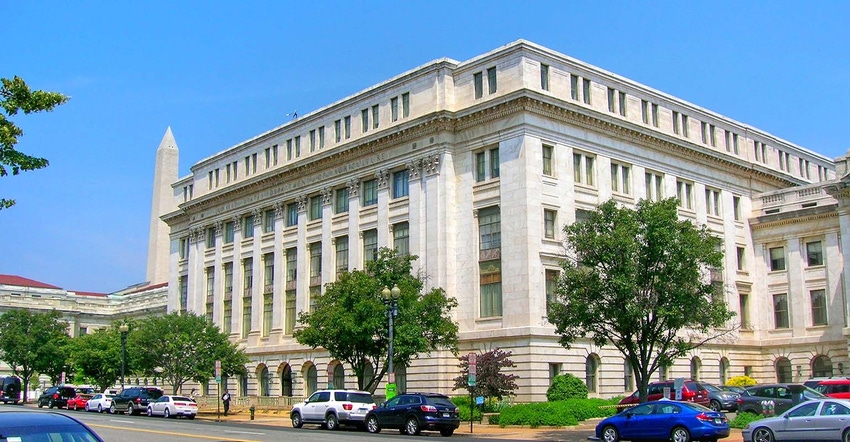 taspencer/ThinkstockPhotos
Some farmers could see checks in their mailboxes as early as mid-September as a result of USDA's package of assistance to aid farmers adversely impacted by retaliatory tariffs.
As announced last month, USDA will authorize up to $12 billion in programs to aid impacted producers. The programs are consistent with U.S. World Trade Organization obligations, according to USDA.
"After careful analysis by our team at USDA, we have formulated our strategy to mitigate the trade damages sustained by our farmers," said Agriculture Secretary Sonny Perdue, during a conference call to announce the plans. "Our farmers work hard, and are the most productive in the world, and we aim to protect them."
These programs will assist agricultural producers to meet the costs of disrupted markets:
The Market Facilitation Program

The Food Purchase and Distribution Program

The Agricultural Trade Promotion Program
Market Facilitation Program
USDA's Farm Service Agency will administer the Market Facilitation Program to provide payments to corn, cotton, dairy, hog, sorghum, soybean, and wheat producers. Producers can apply after harvest is 100% complete and can report their total 2018 production. Signup for this program starts Sept. 4, 2018.
The payment rate for each commodity is determined using a model that takes into account the  severity of the trade disruption caused by the retaliatory tariff and the period of adjustment to new trade patterns, said USDA's Chief Economist, Dr. Rob Johannson.
The initial payment will be calculated by multiplying 50% of the producer's total 2018 actual production by the applicable payment rate. If a second payment period is announced, the remaining 50% of the producer's total 2018 actual production will be subject to the second MFP payment rate. The review period for the second payment will be in December, Northey said. MFP payments are capped per person or legal entity at a combined $125,000 for dairy production or hogs. Payment for dairy production is based off the historical production reported for the Margin Protection Program for Dairy (MPP-Dairy). For existing dairy operations, the production history is established using the highest annual milk production marketed during the full calendar years of 2011, 2012, and 2013. Dairy operations are also required to have been in operation on June 1, 2018, to be eligible for payments.
Payment for hog operations will be based off the total number of head of live hogs owned on Aug. 1, 2018. Livestock producers can signup now.
MFP payments are also capped per person or legal entity at a combined $125,000 for corn, cotton, sorghum, soybeans and wheat. Producers whose wheat harvest is complete and who have production evidence may also signup now with payments coming as early as mid-September.
More information on this program can be found at http://www.farmers.gov/.
Food Purchase and Distribution Program
Up to $1.2 billion in commodities will be purchased under the Food Purchase and Distribution program, which will be administered by USDA's Agricultural Marketing Service. The purchases will be spread out over several months, said Undersecretary Greg Ibach, and purchases will be targeted specifically to those agricultural products impacted by retaliatory tariffs.
The purchases will be made in four phases over the coming months to accommodate market conditions, product availability, trade negotiation status and growing conditions.
USDA's Food and Nutrition Service will distribute these commodities through nutrition assistance programs such as The Emergency Food Assistance Program and child nutrition programs.
Food to be purchased include apples, almonds, apricots, beef, blueberries, cranberries, dairy, figs, grapefruit, grapes, hazelnuts, kidney beans, lemons, limes, lentils, macadamia, navy beans, fresh oranges, orange juice, peanut butter, pears, peas, pecans, pistachios, plums, prunes, pork, potatoes, rice, strawberries, sweet corn, sweet cherries and walnuts.
Agricultural Trade Promotion Program
Through the Foreign Agricultural Service's Agricultural Trade Promotion Program, $200 million will be made available to develop foreign markets for U.S. agricultural products.
The competitive program will provide cost-share assistance for consumer advertising, market research, public relations, point-of-sale demonstrations, participation in trade fairs and exhibits and technical assistance. This program is intended to help fish and forest product producers, too.
Applications for this program will begin Sept. 4 and end in early November. Fund distribution will start in early 2019.
Why aid needed
The retaliatory tariffs come as farmers are coping with a 50% drop in net farm income in real terms since 2012, Johannson said. Net farm income is expected to continue to decline over the next 10 years and the tariffs are hampering their ability to recover.
"The programs we are announcing today buys time for the president to strike long-lasting trade deals to benefit our entire economy," Perdue said.
Subscribe to receive top agriculture news
Be informed daily with these free e-newsletters
You May Also Like
---