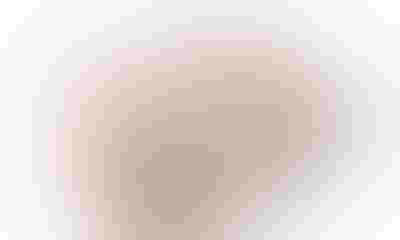 The United States is challenging China at the WTO because the country failed to bring its antidumping and countervailing duties against U.S. chicken broiler product imports into compliance with WTO rules.
Related: Now may be time for a new WTO
The duties act as high taxes on American poultry exports to China and have remained despite a WTO report that found China to be breaching its WTO obligations.
China is an important market for the U.S. chicken industry. It's one of the main export destinations for products like chicken paws and wingtips. The sale of these products adds value to the U.S. broiler industry and the duties imposed by China have hindered market access.

China is an important market for the U.S. chicken industry and the duties imposed by China have hindered market access. (Photo: Givaga/Thinkstock)
Related: WTO ends subsidies on ag exports
"The U.S. chicken industry applauds today's announcement by U.S. Trade Representative Michael Froman that USTR will request that the World Trade Organization take action against China for its failure to eliminate its anti-dumping and countervailing duties on U.S. chicken exports," said the National Chicken Council and the USA Poultry & Egg Export Council in a joint statement.
"Today's action holds China accountable for unfair taxes they are imposing on American exports of broiler chicken products," said U.S. Trade Representative Michael Froman. "These unfair and unjustified taxes are in direct violation of China's international commitments and tilt the playing field further against America's poultry farmers. American farmers deserve a fair shot to compete and win in the global economy and this administration will continue to hold China responsible when they attempt to disadvantage our farmers, businesses and workers. Today's action is the 12th that this administration has taken against China at the WTO – and to date we have won every case that been decided."
The American Farm Bureau Federation agreed with the administration's decision to take the challenge to the WTO.
"China's actions keep U.S. poultry from being sold to Chinese consumers at a price that reflects a fair profit for American farmers and real value for its own citizens," said American Farm Bureau Federation president Zippy Duvall in a media statement. "Trade enforcement is an essential part of an effective trade policy. We applaud USTR for pursuing this action."
Agriculture Secretary Tom Vilsack said the Obama administration won't tolerate unfair trade barriers.
"Last year alone, the U.S. Department of Agriculture resolved more than 150 trade-related issues, and agricultural exports supported more than one million American jobs both on and off the farm," Vilsack said. "I am pleased to stand with USTR to show China and all of our trading partners that the United States means what we say when we call for fair and enforceable trading policies."
"The United States has been the only country that has been willing to challenge China's compliance at the World Trade Organization," said U.S. Sen. Johnny Isakson, R-Georgia, a member of the Senate Finance Committee and co-chair of the Senate Chicken Caucus. "Trade works when the rules are followed, and it is imperative that China—the world's second largest economy—lives up to the rules it agreed to when it joined the WTO in 2001. I am pleased that the United States is mounting this challenge that will, if successful, put the hardworking poultry farmers of this country back on a level playing field."
In 2013, a WTO dispute settlement panel found that China's anti-dumping and countervailing duties violated its WTO obligations. Despite that decision, China has refused to remove these duties.
Related: WTO authorizes $1.1 billion in tariffs over COOL
"We are heartened to see that USTR will not back down when it comes to enforcing our rights, and in making sure we truly get the market access we bargained for," the poultry groups said.
Subscribe to receive top agriculture news
Be informed daily with these free e-newsletters
You May Also Like
---