Thinking of others is how master homemaker has lived
Thinking of others is how master homemaker has lived
Louisa County's Donna Williams has served others for her entire life. Being involved in health care, community activities and on the family farm has earned her a 2023 Iowa Master Farm Homemaker award.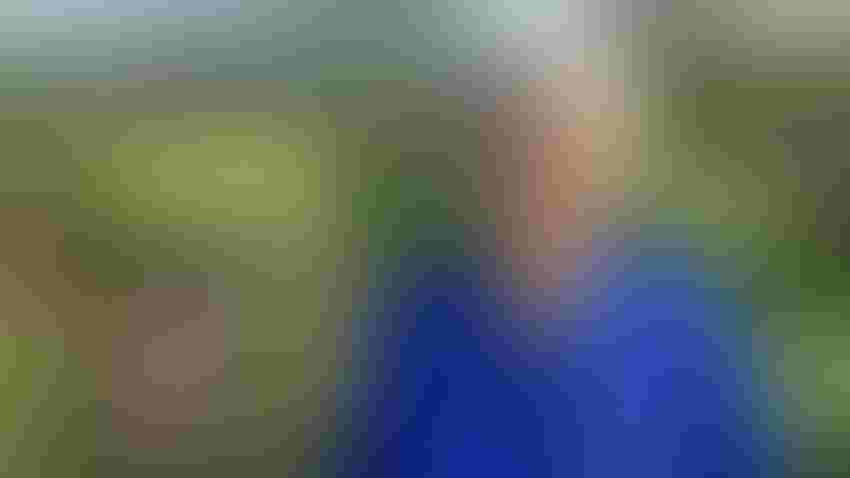 SERVING THOSE AROUND HER: Donna Williams of Wapello, Iowa, has been named a 2023 Iowa Master Farm Homemaker.
Courtesy of Donna Williams
Helping others has been how Donna Williams nursed patients during her health care years, serves her community and assists her family on the farm. It has also helped earn her a spot in the 2023 Iowa Master Farm Homemaker class.
While Williams doesn't look at herself as a traditional homemaker, she has certainly provided the support and help to those in her life who have been directly farming and involved in agriculture.
The farm
Her husband, Don, started farming with his dad in Louisa County, Iowa. The farm consists of row crops and hay. They had hogs in the beginning, as well as a herd of cows. The cow herd remained part of the farm for many years, and the farm ground has been rented out since 2016.
"Don has raised no-till crops for as long as I can remember. Conservation is important on our farm," Williams says. "We have CRP [Conservation Reserve Program] ground and field strips around creek areas to prevent erosion and provide an area for the large equipment to turn around."
Even though the couple don't actively farm the ground anymore, they still enjoy living on the farm. Williams says Don has never gotten rid of the tractor and always wants to take good care of the land by making sure the brush is moved and the grass is mowed.
The couple enjoy keeping the garden with vegetables, and especially the flower gardens around the farm. Their daughter, Jennifer, now lives near Minneapolis with her family, and Donna enjoys spending time with her and Don's grandchildren, Isaac and Abby, and attending their activities.
Professional life
Williams says she is blessed to have had a profession she loved to work at every day. She attended the University of Iowa majoring in physical education because she wanted to go into physical therapy. Then she attended Mayo Clinic Physical Therapy school for two years. She continues to take online classes to keep her license up.
"It's important to always keep learning. I've done that through the years in my job," she says. Williams worked as a physical therapist at Burlington Medical Center from 1964 to 2000. She then served as the manager of a wound clinic from 2000 to 2011. Even though she retired in 2011, she continued to work part time as an orthopedic physical therapist.
Community involvement
Williams became more involved in community organizations and events after her retirement. In 2011, she became a hospice volunteer for hospice homes and in-home care, and she also serves as a vigil volunteer.
"I enjoy being able to help people even in their hardest times," she says. "I could retire, but still wanted to be able to help others."
She has also been a volunteer at the local elementary school to help kids learn to read and do math. She did this for about 10 years but gave it up when the COVID-19 pandemic occurred.
In church, Williams has served as an elder, taught Sunday school, and helped with youth groups and church fundraisers. She has also been a 62-year member of P.E.O. Chapter ET.
Most of her spare time now is spent as vice president of the Louisa County Community Foundation Board. The group reviews grant applications and gives funds to non-profit organizations to help improve the communities.
This 2023 Iowa Master Farm Homemaker says she wants to make sure the communities are good places for kids to live. "I want to stay active in these groups and continue to serve the area where I live to help others the best way I can," Williams says.
Subscribe to receive top agriculture news
Be informed daily with these free e-newsletters
You May Also Like
---