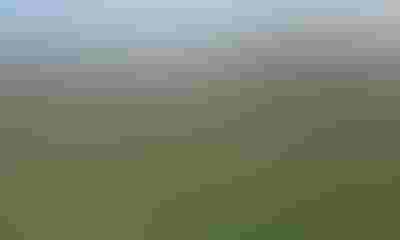 Getting a cover crop seeded early into standing corn didn't work out. Can you still establish a cover crop after harvest this fall?
The answer is yes. It may take some management, but it definitely is still possible. You don't have to leave the field bare over winter just because you don't have a cover crop seeded yet.
The following information was prepared by the Indiana Conservation Partnership. Specifically, these suggestions come from Don Donovan, district conservationist with the Natural Resources Conservation Service.
Cover crops after corn harvest

GREAT PROMISE: You still have plenty of time to establish a crop like cereal rye as a cover after corn harvest. If it looks like this yet this fall, you are in great shape. (Photo courtesy of Kris Vance, NRCS)
You want to plant a cover crop after corn harvest, but the dilemma is that since your corn was planted relatively late last spring, your crop will not be ready to harvest until mid-October or later.
In most parts of Indiana, once the calendar reaches the first of October, cover crop options are greatly reduced. While wheat is a possibility, most farmers planting a cover crop after corn harvest are using either cereal rye or triticale, which is a cross between cereal rye and wheat. 
Donovan says both of these cover crops can be planted throughout the state into late October and provide excellent cover crop results.  Both species are spring growers. They will do most of their growing after spring warmup. There are many testimonials from farmers indicating they have planted cereal rye successfully even in early November. Sometimes they don't report lots of growth in the fall, but the crop takes off growing in the spring. 
These species can be planted in many ways, Donovan says. You can use a planter or drill, mix seed with fertilizer and spread it, or spread seed directly with a seeder. However you choose to plant it, a cover crop will provide you with excellent benefits as you plan your next crop, Donovan concludes.
Subscribe to receive top agriculture news
Be informed daily with these free e-newsletters
You May Also Like
---