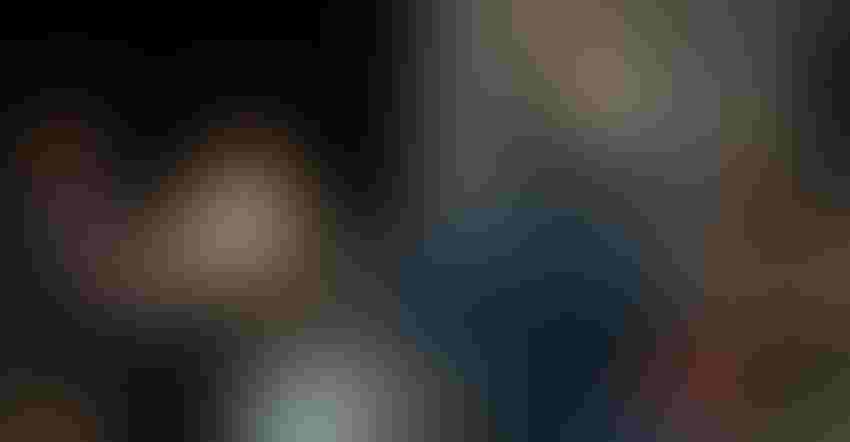 Agriculture Secretary Sonny Perdue visits the World Dairy Expo and holds a meeting in Madison, Wisconsin, on Oct. 1, 2019.
USDA Photo by Preston Keres
Agriculture Secretary Sonny Perdue told reporters attending World Dairy Expo that dairy farmers may need to get bigger to stay in business, which stirred backlash.
"Now what we see, obviously, is economies of scale having happened in America — big get bigger and small go out. ... It's very difficult on economies of scale with the capital needs and all the environmental regulations and everything else today to survive milking 40, 50, 60 or even 100 cows, and that's what we've seen," Perdue was quoted in the Milwaukee Journal Sentinel.
Nearly 3,000 U.S. dairy farms exited in 2018, a 6.5% decline, according to USDA figures.
The National Sustainable Agriculture Coalition said the comments made by Perdue, which harken back to the "get big or get out" mantra that catalyzed the 1980s Farm Crisis, were disrespectful and irresponsible.
"Farm consolidation is not an inevitability," the coalition said in a media statement. "The state of our farm economy today is a direct result of our agricultural policies, which have for decades encouraged and subsidized overproduction and turned a blind eye to enforcement of fair trade and anti-trust laws. Now just 5% of farms are responsible for producing 75% of all agricultural sales in this country. Federal policy got us into this mess, and federal policy can help get us out of it."
Instead of shrugging about presumed inevitability, the National Sustainable Agriculture Coalition says Perdue should be developing a national strategy to promote rural economic development.
"The 'get big or get out' business philosophy hasn't worked," said Minnesota Farmers Union President Gary Wertish. "Rather it has caused consolidation in the agriculture industry that's driven too many family farmers off the farm and hurt rural communities. If the USDA really supports the whole of American agriculture, they must drive policy making that earns family farmers a fair price and keeps them on their land, no matter what size they are."
Several farmers leaving the event told Politico they were more discouraged after hearing Perdue.
Pam Potthoff, president of Nebraska Women Involved in Farm Economics, told Nebraska TV that President Trump has advocated for small farms and that he needs someone at USDA who will too.
"At this point we think it's time the secretary be replaced with someone who really cares about smaller farmers," Potthoff said.
Subscribe to receive top agriculture news
Be informed daily with these free e-newsletters
You May Also Like
---