The winner of the 2011 Iowa State Fair "Super Bull" contest is a 6-year-old Charolais bull named Bubba. Bubba is owned by cattle producer Jim Stalcup, of Stalcup Farms Charolais, which is located near Prescott in Adams County in southwest Iowa. Stalcup is a member of the Iowa Cattlemen's Association.
Bubba weighed in at 2,768 pounds, which is 636 pounds lighter than record-holder 'Big Black.' Big Black became the record holder at the 2009 fair. He was an Angus bull, also owned by Stalcup Farms Charolais.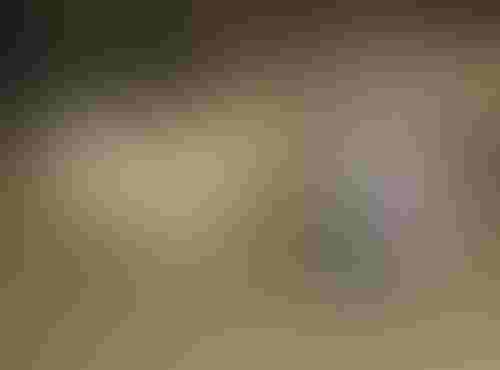 Jim Stalcup of Prescott with his 2,768-pound Charolais bull, Bubba, winner of the biggest bull contest at the 2011 Iowa State Fair. This is the third year in a row Stalcup has had a bull win the Iowa State Fair "Super Bull" contest.
The second-place bull in the 2011 contest is Tarzan, a Shorthorn bull owned by Diamond W Enterprise of Boone. This bull representing Sterling Weeda's farm weighed in at 2,705 pounds. Weeda is also an Iowa Cattlemen's Association member. The third-place bull this year is named Colorado, another Charolais bull belonging to Stalcup Farms Charolais. Colorado weighed in at 2,583 pounds.
This is the sixth time that Stalcup has had a "Super Bull" winner
Bubba's win as this year's biggest bull marks the sixth time overall that Stalcup has had a bull win the "Super Bull" contest. That gives Stalcup a dynasty in terms of winning this contest the most times. However, Stalcup is modest about this year's winner adding to Stalcup's string of wins. "It just happened," says Stalcup, who next year will observe 50 years in the cattle business. "Bubba just got a little bigger than usual."
Stalcup keeps an almost full-time watch over his Super Bulls each year in the Cattle Barn at the Iowa State Fair. "The city folks who come to the fair seem to be really interested in the big animals," says Stalcup. "We had a big crowd last Friday when presidential candidate Sarah Palin came in here, but we have just as big of a crowd today, on Saturday."
The heat wave in July caused Bubba to lose about 300 pounds and a chance to challenge Stalcup's 2009 winner, Big Black, who set the Super Bull record at 3,406 pounds. "Bubba eats a little more than a bushel of corn a day," says Stalcup. "But when it got so hot this summer, he'd eat less than half of that."
The top three winners in the Iowa State Fair Super Bull Contest receive $750, $450 and $300 respectively. The premium money is provided by the Iowa Cattlemen's Association, Hawkeye Breeders Service of Adel and the Iowa State Fair. You can see this year's Super Bull at the south annex of the Cattle Barn through the run of the fair, which is August 11 through 21, 2011.
This year's "Big Boar" contest winner tips the scales at 1,196 pounds
Winner of the 2011 Iowa State Fair's "Big Boar" contest is a 1,196 pound porker named "Tiny" who hails from Postville in northeast Iowa. The big boar is 7 years old, at least two years older than his five rivals in this year's contest. But his owner, a 19-year-old Des Moines Area Community College welding student, Blake Everman, was the youngest owner in the weigh-in for the big boar competition held at the Iowa State Fair's Swine Barn last week.
Tiny received applause from the several hundred onlookers at the Swine Barn's center show ring before being escorted to the traditional pen of honor on the west side of the barn. That's the "Big Boar" pen, and crowds of people have gathered around Tiny to get a look at him during the 2011 Iowa State Fair. "He always draws big crowds," said Albert Butler of Lacona, himself a show pig producer, who emceed the Big Boar competition last Thursday at the State Fair.
Tiny's closest challengers this year were Fatty, a 1,174 pounder owned by Wikner Farms of Farmersburg, and Sergeant, who came in at 1,162 pounds and is owned by Cormaney brothers of Webster City. The Cormaneys hold the record with Freight Train, the 2008 Big Boar winner, who weighed 1,246 pounds.
Subscribe to receive top agriculture news
Be informed daily with these free e-newsletters
You May Also Like
---