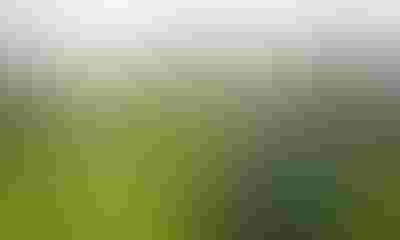 The unique needs of urban farmers will be addressed in the Urban Agriculture Act of 2016, which was announced Monday by U.S. Sen. Debbie Stabenow, D-Michigan, ranking member of the Senate ag committee.
"Urban agriculture is steadily growing in cities and towns across Michigan and across our country, creating new economic opportunities and safer, healthier environments," Stabenow said. "The Urban Agriculture Act will continue this momentum by helping urban farmers get started or expand their business, so they can sell more products and supply more healthy food for their neighbors."

The Urban Agriculture Act makes it easier for urban farms to apply for USDA farm programs and assists producers with information on operating rooftop and vertical farms. (Photo: julief514/Thinkstock)
"This initiative is an important step in supporting the evolving agriculture industry. We applaud Sen. Stabenow's foresight in considering the full range of agriculture, and enacting support to meet the needs of these urban producers," said Dave Armstrong, President and CEO of GreenStone Farm Credit Services. "GreenStone recognizes the growth of urban agriculture in Michigan, and is pleased to see the risk management, education, and expanded loan guarantees included in this act that will all help our association to best serve the unique financing needs of urban farmers and their businesses."
"Regardless of where or how America's farmers and ranchers produce food, giving them the technology and tools to succeed supports our nation's strength and security," said Zippy Duvall, president of the American Farm Bureau Federation. "The Urban Agricultural Act of 2016 would do that for farmers in urban settings."
Components of the Urban Agriculture Act of 2016
-Agriculture Cooperatives: Expands USDA authority to support farm cooperatives in urban areas, helping urban farmers who want to form and operate an agriculture cooperative get products to market. Reduces individual financial risk and burdensome paperwork by allowing USDA loans to be managed by agriculture cooperatives.
-Rooftops, Vertical Farms & Indoor Production: Makes it easier for urban farms to apply for USDA farm programs and assists producers with information on operating rooftop and vertical farms. Supports access to land and production sites in urban communities through innovative conservation grants.
-Cutting-Edge Research: Invests $10 million for cutting-edge research to explore market opportunities for urban agriculture and develop new technologies for lowering energy and water needs. Includes national data collection and a new urban agriculture section in the Local and Regional Foods market report.
-Loans: Expands existing USDA farm loan programs. Now urban farmers can use farm loans to finance food production, marketing, and value-added processing.
-Risk Management Tools: Provides a new affordable risk management tool for urban farmers to protect against crop losses, taking into account the risks, food prices and contracts unique to urban farms.
-New Urban Ag Office: Creates a new urban agriculture office at USDA to coordinate urban agriculture policies across the department and provide urban farmers with technical assistance.
-Mentorship and Education: Connects urban farmers with rural farmers to provide education and mentorship support.
-Community Gardens: Invests $5 million for tools and equipment to develop community gardens that provide community-based nutrition education and donate a portion of the food grown to help feed their neighbors.
-Healthy Food: Creates a new pilot program that provides incentives to urban farmers who use sustainable growing practices and commit to supplying healthy food to their neighbors.
-Soil Remediation: Expands resources for technical and financial support to test and clean up contaminated soils, and invests in new research on the best practices for soil remediation.
-Urban Composting: Creates a pilot program to provide urban farmers access to compost while reducing food waste that would otherwise go into landfills.
Subscribe to receive top agriculture news
Be informed daily with these free e-newsletters
You May Also Like
---