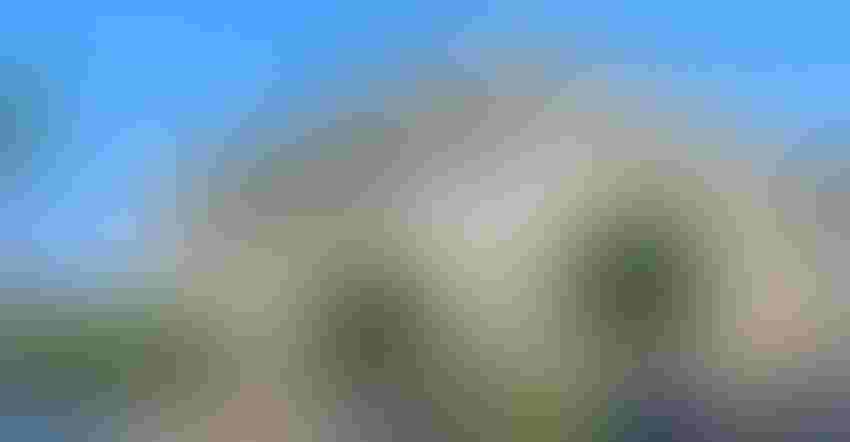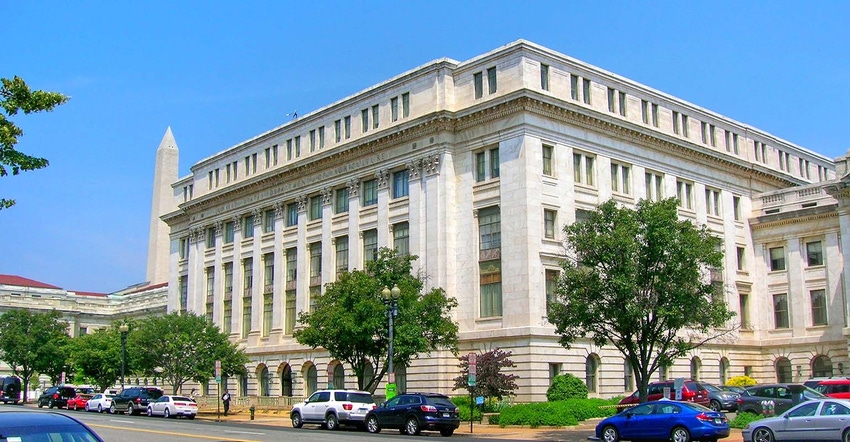 taspencer/ThinkstockPhotos
Fifty-six former USDA and federal statistical agency officials, including former deputy and undersecretaries, have joined those calling for Agriculture Secretary Sonny Perdue to abandon plans to relocate the Economic Research Service and the National Institute of Food and Agriculture outside the nation's capital.
"I urge the administration to seriously consider the concerns of the many stakeholders who place high value on the data, research and other intelligence provided by the Economic Research Service (ERS) and avoid actions that threaten the long-term viability of the agency or its near-term productivity," said John Lee, ERS administrator under Ronald Reagan, George H. W. Bush and Bill Clinton.
"USDA's justification for this upheaval of evidence-based policymaking is completely lacking," said Katherine Smith Evans, ERS administrator under George W. Bush and Barack Obama. 
"The USDA's evidence-lite justification for USDA to so radically uproot its world-class research, economics and statistical agencies is the reason the Economic Research Service should be kept in Washington, DC, and in the USDA research arm. We need its objective and respected analysis to support evidence-based policymaking in our $1 trillion food, agriculture and rural economy," said Susan Offutt, ERS administrator under Clinton and George W. Bush.
Earlier this month, more than 1,100 scientists and economists wrote a letter to congressional leaders, saying the proposed changes threaten scientific integrity at the Economic Research Service and the National Institute of Food and Agriculture and could further marginalize their critical research from policymaking.
USDA Secretary Sonny Perdue announced in August that the department's National Institute of Food and Agriculture and ERS would be moved out of Washington, DC, to save money and be closer to the agricultural community. The USDA also said the move would help tackle the ERS's poor job retention rate, which was significantly higher than the USDA as a whole.
The American Statistical Association said the move is likely to create a brain drain, as economists and statisticians elect to either retire or keep their families in their homes and schools.
"Major relocation of a significant portion of the staff will result in many separations and a disastrous loss of expertise, from which it would take years to recover," said Lee.
Related: Economic Research Service moving out of nation's capital
If Perdue's plan is enacted, the ERS and NIFA will be relocated from their offices in Washington, DC, and the ERS will report to the Office of the Chief Economist, which reports to Perdue. 
Related: USDA extends deadline for proposals to house ERS, NIFA
The outcry from scientists comes on the heels of a letter last week from Secretary Perdue defending the plan to a bipartisan pair of Senate leaders who have also questioned it. Responding to Senators Pat Roberts (R-KS) and Debbie Stabenow (D-MI), Perdue claimed—without providing evidence—that relocating researchers outside of Washington, DC, would attract highly qualified staff and foster closer collaboration between researchers and stakeholders. More likely is that the move would have the opposite effect. Many NIFA and ERS staff are drawn to the national capital region, where they can work alongside legislators and other federal agencies, and more seamlessly integrate agriculture research with the greater national science community. 
"As a former national program leader at NIFA and a farmer, I have firsthand experience of how the USDA serves customers," said Diana Jerkins, research director at the Organic Farming Research Foundation. "Stakeholders travel to DC to meet with NIFA, ERS and other government officials including members of Congress, all in a single trip. If NIFA and ERS are moved, it will make interaction with these agencies more challenging. Additionally, the ability of these research agencies to work on joint programs, collaborate with other researchers and government officials and serve the customers of USDA—it would be greatly diminished."
"Both as a researcher and especially as an agricultural administrator who made periodic visits to Washington, DC, I could visit ERS, other agricultural agencies and other federal agencies along with visits with the states' congressional delegation," said Georgia native Gale Buchanan, USDA chief scientist under George W. Bush. "Like it or not, ERS becomes less relevant outside of Washington."
The scientists worry that moving ERS from the Research, Education and Economics (REE) mission area will undermine the agency's work to objectively collect and analyze data on issues ranging from agriculture and conservation to food and rural development.
"The mission of ERS is to generate research free from the ideological positions of a particular administration," said Ricardo Salvador, senior scientist and director of the Food and Environment Program at the Union of Concerned Scientists. "Placing ERS in the Secretary's office means that 'inconvenient' data can be more readily suppressed or manipulated." 
Recent nonpartisan ERS analyses have undercut Trump administration messaging on issues including the Supplemental Nutrition Assistance Program, trade agreements, climate change, the Clean Water Act and crop insurance.
"ERS produces valuable analysis to inform policy decisions with real impacts on farmers, consumers, rural communities and the natural resources we all depend upon," said Carol Adaire Jones, a former associate director of the agency's Resource and Rural Economics Division and now a visiting scholar at the Environmental Law Institute. "Congress should act to preserve its mandate and protect its integrity." 
Related: USDA to realign ERS with Chief Economist, relocate ERS & NIFA outside DC 
The scientists' letter calls for congressional committees with jurisdiction over the USDA and its budget to delay the reorganization until agency employees, federal researchers, Congress and other stakeholders have been given the opportunity for input into the process. Other recommendations include keeping the ERS within the REE branch of the USDA, and ensuring that the agency continues to have access to data and statistical resources.
The outpouring of concern is without recent precedent. As Katherine Wallman, former chief statistician of the United States and the 1992 president of the American Statistical Association, said, "The USDA's dismantling of the Economic Research Service is the biggest threat to a federal statistical agency in many years. Its actions undermine the autonomy that is critical to ERS's credibility and effectiveness. Now more than ever we need to strengthen our federal statistical agencies so they can maintain their bedrock role in the US data infrastructure. Congress should intervene to keep ERS the world-class, respected agency it is and prevent this nonsensical move."
Source: Union of Concerned Scientists, Organic Farming Research Foundation, American Statistical Association
Subscribe to receive top agriculture news
Be informed daily with these free e-newsletters
You May Also Like
---