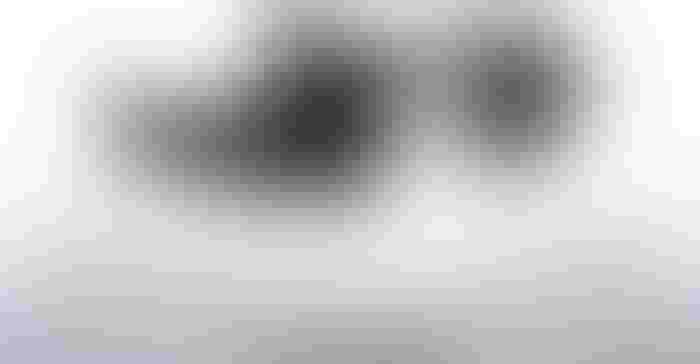 Planning on using Revenue Protection crop insurance and the Agriculture Risk Coverage farm program for your safety net in 2018? Better make sure you strap on a crash helmet before you take the plunge after signing up. The deadline of crop insurance enrollment in many areas for corn and soybeans is March 15.
A few years ago, both plans went a long way, in some cases guaranteeing a profit. But those days are long gone. Four years of falling prices reduced the effectiveness of this government subsidized backstop.
ARC guarantees for 2018 aren't set yet, and won't be until average cash prices for 2017 are established. USDA put out yields for most counties in the program in February, though others may have to wait until theirs are set.
So, while there's no such thing as a national yield for a county-program, we made some educated guesses to project what the average grower might face in 2018. This put the yield used in revenue calculations at 171 bushels per acre, with the average cash price at $3.56. For soybeans the ARC yield came in at 48 bpa, with a price guarantee of $9.62
To gauge the effectiveness of Revenue Protection, we looked at average costs from last year's program. Base prices discovered in February were similar to those in 2017, with corn the same at $3.96 this year and soybeans three cents less at $10.16. We assumed yields of 172.4 bpa for corn and 48.8 bpa for soybeans.
For costs we adjusted forecasts published by USDA to account for family living and crop insurance expenses. This put corn at $691 per acre with soybeans at $502.
The results weren't pretty, for either corn or soybeans. Growers who made no hedges and priced grain at harvest lost money until futures climbed to nearly $4.25 for corn and $10.50 for soybeans. RP didn't being paying off until December corn futures averaged $3.36 or less in October. For soybeans, November futures had to fall below $8.65 for the October average to result a payment for RP.
To evaluate ARC we assumed normal relationships between harvest futures and average cash prices. ARC didn't generate a payment for corn until futures were below $3.25, with soybeans needing to fall below $8.35.
Of course, RP and ARC have a split personality. Both are figured around revenue, a function of yield times price. Due to this price component, they can function as government-subsidized put options, offering some protection against falling markets.
That aspect of their design won't be so useful this year. But the programs also can be call options, giving protection against rising prices. That can make it easier to sell, but be sure to calculate how much upside coverage the twin programs provide.
ARC covers only 86% of revenues, and on only 85% of bases acres, and can also be reduced by budget sequestrations. RP has similar limitations – the average grower last year paid for protection on only 77% of average yields.
Even with 85% coverage, the protection is partial at best. Say you sell $10.50 November futures, then suffer a 15% yield loss. If futures rise to $12 at harvest, both RP and ARC might pay nothing. That's because higher prices offset the yield loss when revenues are calculated, producing a loss of around $65 an acre.
One way to offset part of this risk is with options.
Say December futures are sold on 85% of expected production at $4.25. That should yield a modest profit if yields hold up. But if yields fall 15% and prices rise to $5, the result is a loss of $85 an acre. Covering the sale with calls doesn't eliminate the red ink, but it cuts the loss to $17.
The sell futures/buy call strategy is known as a synthetic put, and that's another way to use options. Covering production with put options instead of making straight sales with futures or cash contracts can ease the impact of falling yields and rising prices too.
The key is to crunch the numbers before the market does something you don't anticipate. Markets have a way of pushing you over a cliff, even if your safety net has holes in it.
The clock is ticking for farmers still needing to sign up for crop insurance on corn and soybeans they'll plant this spring. March 15 is the sales closing date for many growers. Here's a look at how the popular Revenue Protection crop insurance and the Agriculture Risk Coverage county-level farm program combine to safeguard revenues – or not.
About the Author(s)
Subscribe to receive top agriculture news
Be informed daily with these free e-newsletters
You May Also Like
---