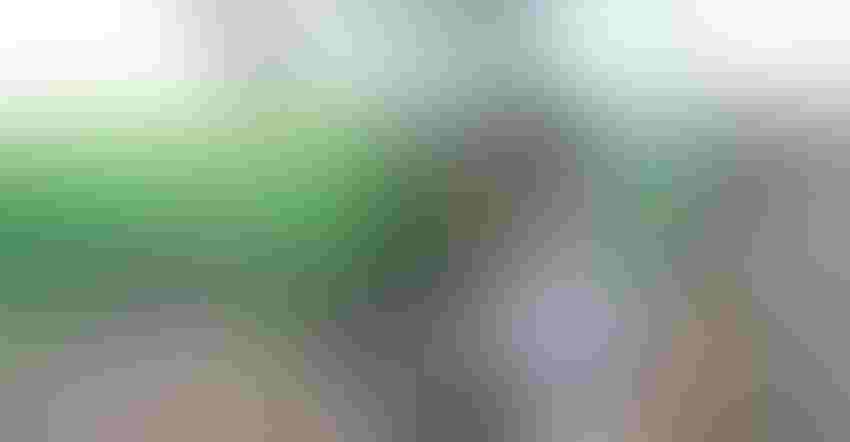 LEARNING OPPORTUNITIES: When it was too wet to plant this spring, Ron Burns took a road trip to visit family friends in other states to help them with spring farm work and learn about their production practices.
Gail C. Keck
This past spring, when Ron Burns was waiting for a break in the weather to start planting, family friends in other states were hard at work with spring fieldwork. That gave him a good reason for a road trip to help out as well as see how other farms operate. "I wanted to do something productive," he explains.
He ended up taking a quick 2,290-mile trip, visiting farms in Georgia, Mississippi and Arkansas in five days. It seemed like a good time to make the trip, because next spring he and his wife, Melissa, expect to be extra-busy with a new baby, he says. "I visited with family friends to see how they prosper with operations and family growth. We need all the guidance we can get bringing a little one into the world."
Ron and Melissa farm near Milford Center, Ohio, along with his dad and brother. They each have their own operations and also do some farming together. Ron and Melissa raise both conventional and organic grain crops, as well as vegetables for sale through farmers markets. Ron is also a crop consultant with Nutrien Ag Solutions.
Knowledge gleaned from other farmers, other jobs
During his road trip, Ron spent two days helping with peanut planting in Georgia, then went on to spend a couple days learning about cotton production in Mississippi and rice production in the Arkansas Delta. The farms he visited also raise corn and soybeans, so he was able to compare their production practices to the ones he uses in Ohio. Even though the soils and weather patterns vary from state to state, Ron says he still benefits from learning how other farmers operate. "Taking away bits and pieces of that helps our operation."
Besides learning from other farmers, Ron's off-farm jobs over the years have helped him learn about different aspects of agriculture. He had one college internship with Nationwide Insurance and another one with Dow AgroScience, where he worked on corn drought research in California and learned to manage drip irrigation systems. After college, he worked for three years as an ag loan officer for Farm Credit Services before starting work with Nutrien Ag Solutions three years ago.
All those experiences have helped him as he's worked to build his own farming operation, he says. "There are lots of opportunities to learn from companies, co-workers and producers."
Keck writes from Raymond, Ohio.
Subscribe to receive top agriculture news
Be informed daily with these free e-newsletters
You May Also Like
---