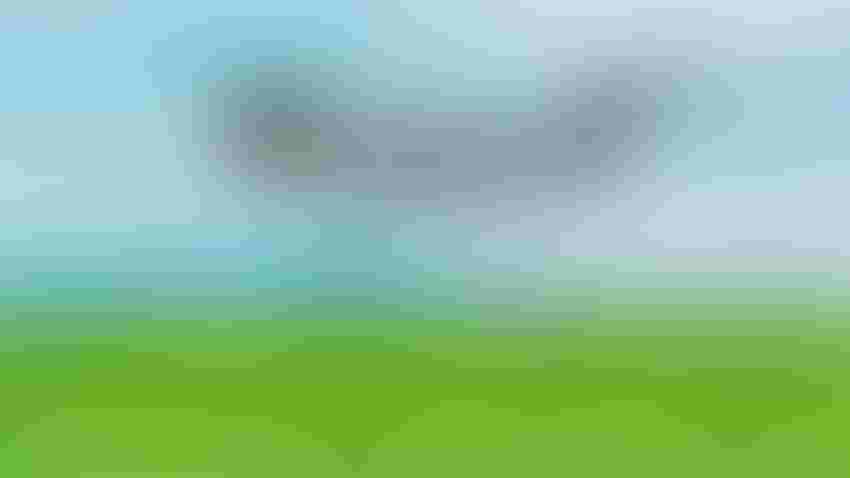 FUND YOUR DRONE: REAP is a first-come, first-served program that enables farmers, businesses and landowners to earn Pennsylvania income tax credits to offset the cost of implementing conservation practices. New for this year, up to $10,000 in tax credits is available for cover crop-planting drones.
oatintro/Getty Images
With the recent passage of Pennsylvania's annual state budget, the State Conservation Commission has opened the sign-up period for the 2023-24 Resource Enhancement and Protection Program.
The commission began accepting applications Aug. 7. The deadline for submitting applications is Oct. 31.
REAP is a first-come, first-served program that enables farmers, businesses and landowners to earn Pennsylvania income tax credits to offset the cost of implementing conservation practices. Tax credits provided by the REAP program help farmers offset the costs of implementing best management practices that benefit their farms and work to protect water quality at the same time.
REAP tax credits may be used to pay state income tax for any individual or entity that has state income tax obligations, dollar-for-dollar, for up to 15 years from the date of issuance.
The credits can be sold or transferred one year after issuance.
Agricultural operations are eligible for up to $250,000 of REAP tax credits in a seven-year period. Non-ag businesses and individuals can earn REAP tax credits by sponsoring an eligible project.
New for the program this year:
An increased focus on soil health and multispecies cover crops. Applicants who have received REAP tax credits in the past for single-species cover crops are eligible for multispecies cover crops only.

Cover crop-planting drones are eligible for REAP tax credits — up to $10,000.

Variable-rate nutrient application plans — grid soil sampling, data inputs, etc. Variable-rate nutrient application equipment has been eligible for REAP since 2017.

Equipment precision upgrade kits
The commission anticipates the $13 million allocation of 2023-24 REAP tax credits will be exhausted quicker than usual this round. More than 150 eligible applications have been rolled over from the previous round after funding was exhausted.
For more information on REAP and to apply, visit agriculture.pa.gov or contact Joel Semke at 717-705-4032 or [email protected].
NASS restarts Pa. custom rate survey
For the first time since 2016, the USDA's National Agricultural Statistics Service is conducting a custom rates survey in Pennsylvania.
The survey is a comprehensive assessment of custom crop and livestock service work offered in the state during 2022.
NASS will contact about 4,000 farmers and agribusinesses in Pennsylvania starting this month with a postcard. Survey respondents are encouraged to use the new Respondent Portal at agcounts.usda.gov.
The postcard will contain a unique survey code and instructions on how to respond online. On the portal, participants can complete their survey, track upcoming surveys, access data visualizations and reports of interest, link to other USDA agencies, and more.
To ensure all survey participants have an opportunity to respond, NASS interviewers will follow up by mail or online to conduct telephone interviews starting in late September.
NASS safeguards the privacy of all respondents. The information provided by survey respondents will be used for statistical purposes only. In accordance with federal law, responses will be kept confidential and will not be disclosed in identifiable form.
Survey results will be published in the Pennsylvania Custom Rates report to be released in December.
4R Symposium set
As regional affiliates of the Mid-Atlantic 4R Nutrient Stewardship Association, the Delaware Maryland 4R Alliance and Pennsylvania 4R Alliance will be co-hosting the first 4R Symposium on Aug. 31 at Cecil College in North East, Md.
Invited presenters and topics include:
Tom Bruulsema with Plant Nutrition Canada: "Nitrogen use efficiency in responsible plant nutrition."

Eric Rosenbaum with Rosetree Consulting: "Splitting your nitrogen fertilizer: What the yield results tell us."

Peyton Harper with The Fertilizer Institute: "4R program offerings and resources."

Nicole Fiorellino with University of Maryland: "On-farm trials."

Leanna Nigon with The Fertilizer Institute: "Realizing economic and environmental outcomes with the 4Rs."
Nutrient management and certified crop adviser credits will be available for Delaware, Maryland and Pennsylvania.
The Mid-Atlantic 4R Nutrient Stewardship Association works to provide education to farmers on the economic and environmental benefits of implementing 4R nutrient stewardship practices while communicating to nonagricultural audiences by documenting on-farm 4R successes and environmental outcomes.
For more information, email [email protected]. RSVP for the event at eventbrite.com.
Subscribe to receive top agriculture news
Be informed daily with these free e-newsletters
You May Also Like
---