By Ethan Giebel
Bill and Tara Kindschi of Loganville can be found on many a summer day at a county fair or town festival putting on a pedal tractor pull for a crowd of enthusiastic, young pedal pullers.
Started in 2006, Kindschi Pedal Pulls has continually grown as a business that specializes in bringing wholesome family agri-entertainment to any event year round. Most of the pedal pulls they are hired to handle are free to any children at the event who would like to participate.

Pedal Tractor Pulls Put a Little More Fun in Summer Events
It all started when Tara brought their son Levi to his first pedal pull at the age of four, he was instantly "hooked." They decided running pedal pulls might be a fun activity for the family and began by doing about half a dozen pedal tractor pulls at local fire department events. Initially, pedal tractors and an eliminator were borrowed from a friend who ran some pedal pulls. After the first few seasons of renting, they decided to build their own equipment. That is when Bill put his skills as a mechanic to work. He manufactured an eliminator and modified several tractors to be used for pulling. Bill also operates Kindschi Tractor Repair, a business specializing in the repair of farm equipment.
"We try to diversify the tractor brands," said Bill. "It has happened more than once that a parent will specify which color tractor they want their child to pull with."
"We run a turnkey operation," said Tara. "When we arrive with our trailer at an event, we bring four tractors, an eliminator, pulling mat, PA system, contestant seating, trophies for class winners and a prize for every contestant."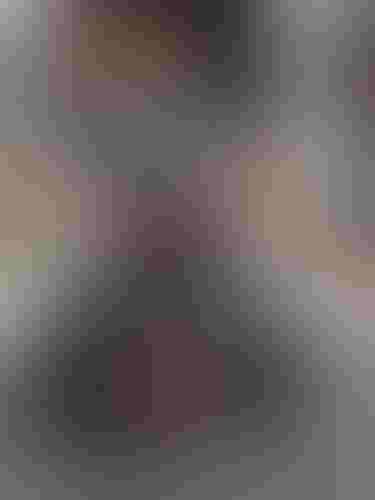 GOING THE DISTANCE: Levi Kindschi has gone from taking part in pedal pulls to helping his parents conduct the events.
As their business grew, a second trailer was equipped with pedal pulling gear to allow Bill and Tara with the ability to conduct two pulls simultaneously. This year Kindschi Pedal Pulls already has 56 scheduled events across the state. With a large number of pedal pulls to operate, some extra help is always appreciated. Levi, now 14 is taking on more responsibilities with the pedal pulling business and hopes to continue into the future.
"A lot of kids and their parents want to see how they stack up against other pedal pullers," said Tara. "We have some families who get a great deal of enjoyment out of pedal pulling and their kids regularly participate in it as a sport."
State, national contests
As time went on, Kindschi Pedal Pulls became affiliated with the Wisconsin Pedal Pullers Association and started running contests by standards set forth by the organization. Kids are separated in nine classes by age from 4 through 12. Top competitors at state sanctioned pulls conducted by the Kindschis are eligible to compete at the Wisconsin State Pedal Pull. Winners at the state level are then able to go to the National Pedal Pullers Association competition held annually at the Corn Palace in Mitchell, S.D. In fact, Levi enjoyed the opportunity of competing at the national contest once.
In addition to qualifying for the Wisconsin State Pedal Pull, kids who place in the top three contestants of their class are welcome to attend the Badger Pedal Pull Championships hosted by Kindschi Pedal Pulls. In 2013, more than 150 youngsters attended the event, which featured pedal pulling and opportunities to win prizes.
"When people attend one of the pedal pulls, it is our best form of marketing," said Tara. "Our pedal pulling venture gained a lot of ground because people who see us at an event and book us to do one of their own." Having a presence online at www.kindschient.com and a Kindschi Pedal Pulls Facebook page has provided further positive exposure.
An entrepreneurial spirit thrives in the Kindschi household as they operate several other businesses under the Kindschi Enterprises umbrella. Awards by Kindschi is one of those businesses and was started out of the necessity to lower costs of providing competitors with trophies and ribbons at pedal tractor pulls. While the original focus of the awards business was to provide awards at pedal pulls, it has grown to serve many agricultural fairs and local events. Tara typically judges at 6 to 12 fairs each year in the areas of poultry, photography or cultural arts. Her familiarity with the variety of categories at fairs has allowed Tara to custom design awards for areas, which can be hard to find trophies for.
"Interaction with the kids is one of the keys to success in running a good pedal pull," said Bill. "Our biggest rule is to have fun. While we treat it as a competition, we also encourage good sportsmanship because we want everyone to have a good experience."
Giebel is a student at University of Wisconsin-Platteville.
Subscribe to receive top agriculture news
Be informed daily with these free e-newsletters
You May Also Like
---