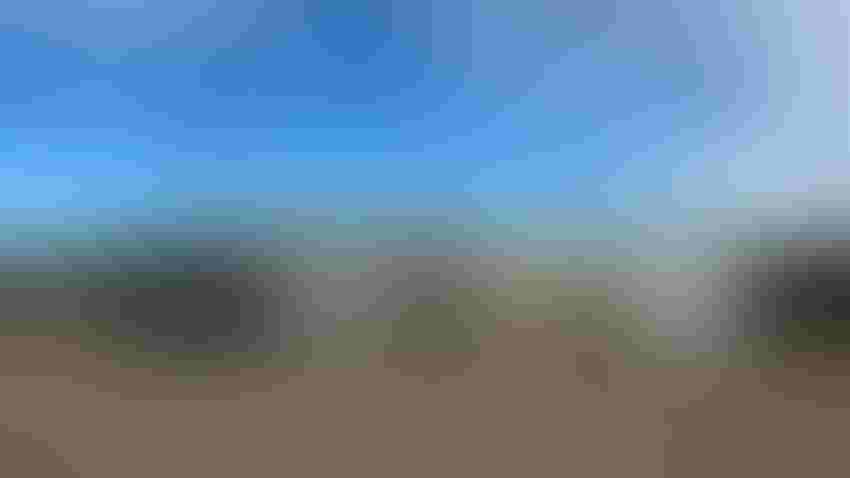 CUSTOM DESIGN: Pat Herl designed and built his ideal farm shop one element at a time over the course of many years. The result is something that's functional, efficient and comfortable for this Hoxie, Kan., farm.
Photos by Jennifer M. Latzke
Johnny Cash sang about putting together a Ford "one piece at a time." Well, Pat Herl, of Hoxie, Kan., took that as a bit of inspiration for the design and construction of his dream farm shop.
He took his time, but unlike the vehicle in the song, it did cost Herl more than a dime.
Herl grew up farming in Sheridan County, Kan. Before setting out to farm on his own in 1991, he spent several years working for others. He worked in the shop construction industry and then for another area farmer. All the while he gathered skills and knowledge about what does and doesn't work on a farm, and what he might like to include in his future farm shop.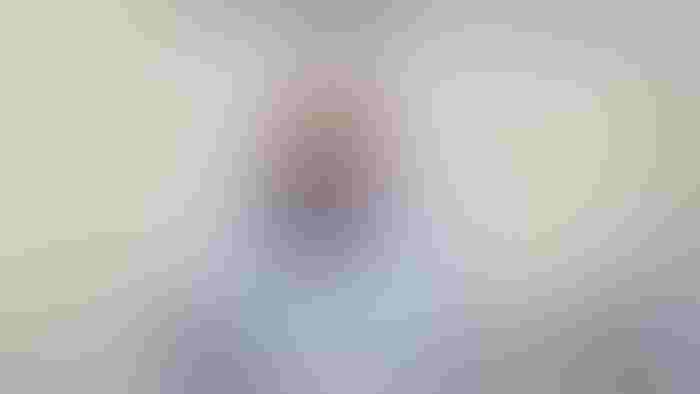 DETERMINATION AND KNOWLEDGE: Pat Herl of Hoxie, Kan., used his previous experience in farm shop construction to design his ideal farm shop.
In 1991, the opportunity rose to buy a farmstead, just west of Hoxie, with a house for he and his wife, Avis, and their two children to settle down in and make a home. It had a 40-by-40-foot shop with an office space. And for many years, Herl made that shop work — even as the farm grew.
Simple economics
Herl didn't let those years pass idly, though. He spent them tweaking his design for his future farm shop, gathering ideas from farm magazines and his neighbors.
"It was simple economics," Herl says. "We weren't going to go into that much debt over a building. It took us a little longer than we hoped for, but farming has its ups and downs." His final design used that original shop and created an addition that fits his needs.
Herl knew he wanted an all-metal building, but he needed one that was designed with northwest Kansas winds and storms in mind. His building needed to be strong enough to withstand a 90-mph wind, and he says this final structure has been through two 130-mph wind events with flying colors.
Herl credits his heftier, larger I-beam construction for that weatherproofing.
"I had a friend with a bunch of this 15-inch I-beam in Colby," Herl says. "He tells me he'll sell it to me at scrap iron prices, and so the brainstorming began." Herl and his employees spent downtime welding the rafters for the shop out of those I-beams — outside, in the elements. And they were so precise in their work, Herl says, that there was just a 3/4-inch difference when the roof sheeting was installed.
Efficiency is key
A shop is more than just rafters and a roof, though. Herl chose design elements with an eye for efficiency.
For example, he knew he wanted floor heat, but he also wanted to be sure that he wasn't wasting money on energy costs to heat his shop.
"Technology has evolved in floor heating," Herl says. His shop floor has in-floor heating tubes installed on 16-inch centers, each about 400 to 425 feet long, in eight zones. Any one of the zones can be turned on or off, depending on what area of the shop they're working in. The tubes do not go wall to wall, but end about 4 to 5 feet from the outside wall, to better keep heat in the building and not leak it to the outside.
"We also have a space blanket underneath those tubes to retain the heat, so it goes up and into the floor of the shop, and not down and into the ground," Herl says. "That makes it very efficient."
The walls have 8-inch insulation, and the roof has 11-inch cross insulation as well. And all of the outside sheeting is attached to a 3/8-inch foam barrier that's glued to the purlins, so heat isn't transferred outside via metal.
Ease part of plan
The top thing on Herl's mind was building a shop large enough that he could pull in his combine with a 12-row corn head on it — and still have plenty of room to spare.
"We have 53-foot-long drop-deck trailers, and the building is long enough [that] we can pull in a semi with the trailer, open its hood, and walk all the way around the truck and trailer and work on anything we want," Herl says.
One innovation he implemented is a two-door setup on his south end of the shop. He has a 12-foot garage door and a 12-foot overhead garage door that are connected via a removable post that can swing up and out of the way when he uses both doors. This creates a 36-foot-wide opening for larger equipment, but he only needs that size a few times out of the year. Rather than lift a 36-foot door every time he needs to get into the shop, he can instead open one of the two smaller openings, depending on his needs.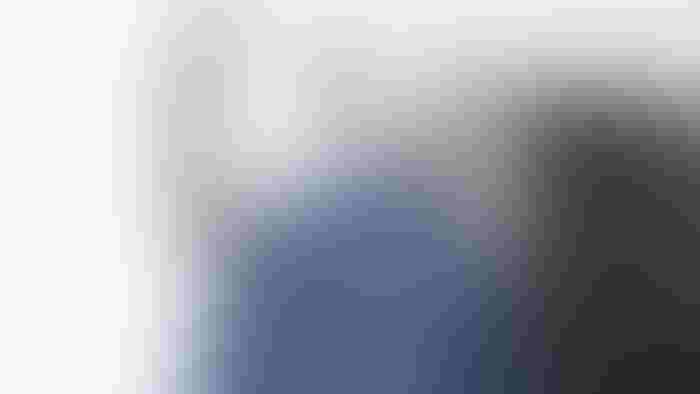 FINISHING TOUCHES: Pat Herl's brother welded these horseshoe hooks for use around the shop. They hold towels near the sinks and will hold hoses and other tools elsewhere in the shop.
Another innovation that makes working on equipment easier for Herl is that all of the electrical wiring was installed under the concrete floor before it was poured. Outlet boxes come out at the top of the foundation, something their electrician suggested as more efficient than running wires up and over rafters.
"We have five runs under the floor," he says, which is more than enough for the tools they need.
Comfort built in
The original shop with its office space is still there. It'll be utilized for tool and supply storage. But Herl had a small corner that was wasted space — so he decided to turn it into a full bathroom, complete with shower and urinal.
"We have a shower, a lavatory, stool, urinal — all waterproof with a floor drain, so we can come in and wash down and disinfect the whole bathroom," he explains. The idea is a hit with his employees and his friends and family who use the shop.
Herl is a Hoxie Lions Club member, and he hosts meetings at his farm shop. It was important to him that the shop be easily accessible to anyone — and so he made entryways wider to accommodate wheelchairs and ensured the thresholds are easy to maneuver.
It's taken him about seven years from the start of construction to the point today where they can pull equipment inside — but it's worth it, Herl says. When he looks around the shop, he sees the work of so many family friends who pitched in on projects around the shop. Herl says a friend helped him with the outside sheeting installation, and other friends helped with the concrete pouring, the electrical and plumbing and more.
One piece at a time, Herl and his friends and family made this farm shop a reality.
Subscribe to receive top agriculture news
Be informed daily with these free e-newsletters
You May Also Like
---