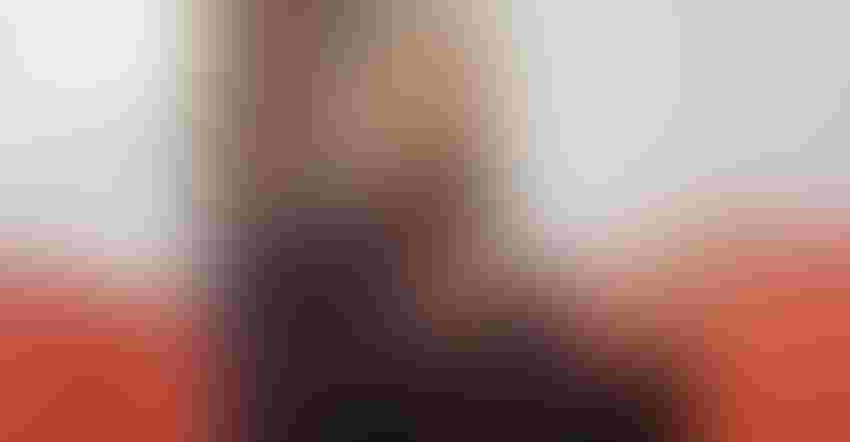 TALKING FUNDING: First District Rep. Roger Marshall talks to visitors at the annual 3i Show about the funding in the omnibus spending bill that will help rural areas in Kansas and across the U.S.
Rep. Roger Marshall, R-Kan., told visitors to the 3i Show that there are many good things in the omnibus spending bill that passed hours before the government would have shut down. The bill was signed by President Donald Trump shortly after he tweeted that he just might veto it because it was "very, very bad."
Marshall said the infrastructure spending authorized in the bill will help Kansas towns such as Jetmore, which needs a new water tower. He said it will help volunteer fire departments get the equipment repairs and new trucks they need, and bring broadband service to the edges of rural reaches. He said rural airports will benefit from the infrastructure provisions in the budget bill as well.
The total fiscal year 2018 appropriation for infrastructure improvements nationwide is $21.2 billion. It authorizes specific amounts for different agencies, which will then award grants to individual projects based on applications that have been submitted for approval.
The new law provides: $8.7 billion to the Department of Transportation; $2.8 billion for military construction; $1.9 billion to the Department of the Interior; $1.9 billion for community development; $1.4 billion for water infrastructure; $1.1 billion for commerce, justice and science; $700 million for labor, Health and Human Services and education; $625 million for rural broadband; $500 million for homeland security and $398 million for energy.
Project applications in many cases have already been submitted and were awaiting approval of the spending bill before agencies could complete evaluations and make decisions on funding. All of the available funds will be awarded by Sept. 30, according to Dalton Henry, legislative director for Marshall.
TIGER (Transportation Investment Generating Economic Recovery) grant appropriation in the omnibus bill doubles to $1 billion from the $500 million that was approved for the grant in the fiscal year 17 spending bill.
The program has been somewhat controversial since it was created in the 2008 stimulus bill that helped spur the rise of the Tea Party, and conservative think tanks have opposed funding a second and third round of projects. President Trump's proposed budget for fiscal year 2019 eliminates all funding for it. Between now and Sept. 30, however, the DOT has $1 billion to award to critical transportation projects identified by state and local communities. At least 30% of those funds are dedicated for rural communities.
The TIGER funds are only a part of what was approved for transportation infrastructure. The bill also includes money for highways, airports and railroads.
The airport portion of the funding, totaling $1 billion, will mainly target small and rural airports.
That is particularly important to Marshall because the Kansas Big First is home to five "essential air" cities — Salina, Hays, Garden City, Dodge City and Liberal — and four cities with contract towers — Hutchinson, Manhattan, Garden City and Salina.
Additional funds in the bill will pay for water infrastructure, rural broadband, improved commerce, justice and science buildings, energy infrastructure and projects for financial services, homeland security, interior, labor, health and human services, education, military and VA construction, and community development.
A detailed breakdown of the infrastructure funding is available from the House Committee on Appropriations.
Subscribe to receive top agriculture news
Be informed daily with these free e-newsletters
You May Also Like
---