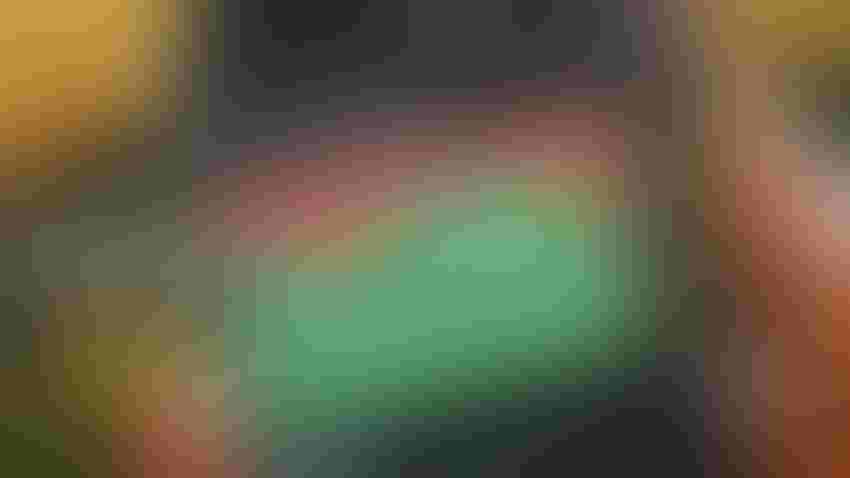 PALM OF YOUR HAND: The FieldNet user interface (UI) by Lindsay, available for your phone or any connected device, offers the ability to monitor, control, analyze recommendations and apply those recommendations literally in the palm of your hand, in a map-centric, highly intuitive user interface.
Photos by Curt Arens
FieldNet from Lindsay Corp., the Omaha, Neb.-based manufacturer of Zimmatic irrigation equipment, is an integrated remote irrigation management system that was first released in 2006. Its first mobile app was released in 2010. FieldNet Advisor, released by the company in 2017, was the industry's first cloud-based automated irrigation scheduling tool, a software-as-a-service (SAAS) add-on to FieldNet that provides advanced irrigation management decision support to growers.
New user experience
This innovative FieldNet system has come a long way. On the Internet of Things (IoT) side, Lindsay released FieldNet Pivot Control in 2015, which expanded FieldNet access to all brands of center-pivot systems. In 2019, FieldNet Pivot Watch came out, which is basically a lower-cost IoT device that is a do-it-yourself installation to enable FieldNet access, as well as next-generation Zimmatic controllers that come equipped at installation with FieldNet connectivity.
According to Kurtis Charling, vice president, digital product management and technology engineering for Lindsay, this past summer, the company announced its latest innovation to FieldNet: a new, highly intuitive user interface (UI) FieldNet available in global beta, which will be the latest iteration of both the website and mobile app, as well as FieldNet Advisor.
Wherever you go
Lindsay's FieldNet UI was on full display at Husker Harvest Days recently, offering producers a glimpse into the capabilities of this new interface, which provides a map-centric view of a grower's entire operation. This makes it easier for growers to "interact" with their equipment on the ground remotely from any connected device — including their smartphones. It offers growers the ability to do more from their phones, including accessing layers of data from one central location.
"FieldNet provides producers with the ability to remotely monitor, control and manage their irrigation systems from anywhere in the world, and provides real-time alerts to inform producers of how their irrigation systems are operating," Charling says. "With FieldNet Advisor, producers gain access to advanced irrigation management decisions by gaining a better understanding of when to irrigate, how much water to apply and where to apply that water. All of these aspects lead to labor, time, water and energy savings, while enabling yield increases."
Tons of functionality
The UI system works for center pivots and lateral systems, for variable-frequency drives, variable-rate irrigation, chemical injections, custom corner systems and pumping controls. Based on the producer's crops, fields and weather, irrigators receive updated irrigation recommendations on their connected devices so they can implement those recommendations with the touch of a button. The "analyze" and "apply" functions are really the cutting-edge part of this most recent FieldNet innovation.
The new FieldNet is a progressive web app, enabling seamless functionality across native mobile and browser interfaces. It will be available alongside the legacy app and web portal as customers switch to the new platform.
Learn more online at lindsay.com.
Subscribe to receive top agriculture news
Be informed daily with these free e-newsletters
You May Also Like
---