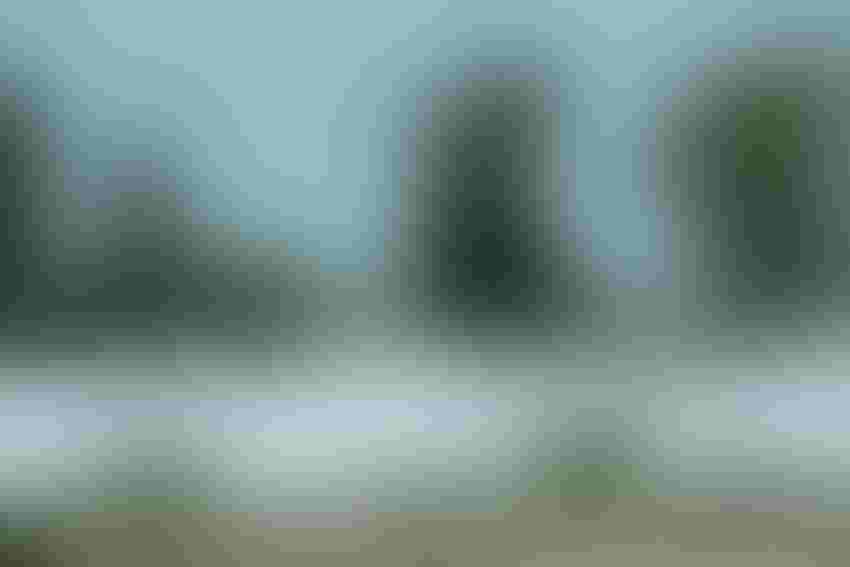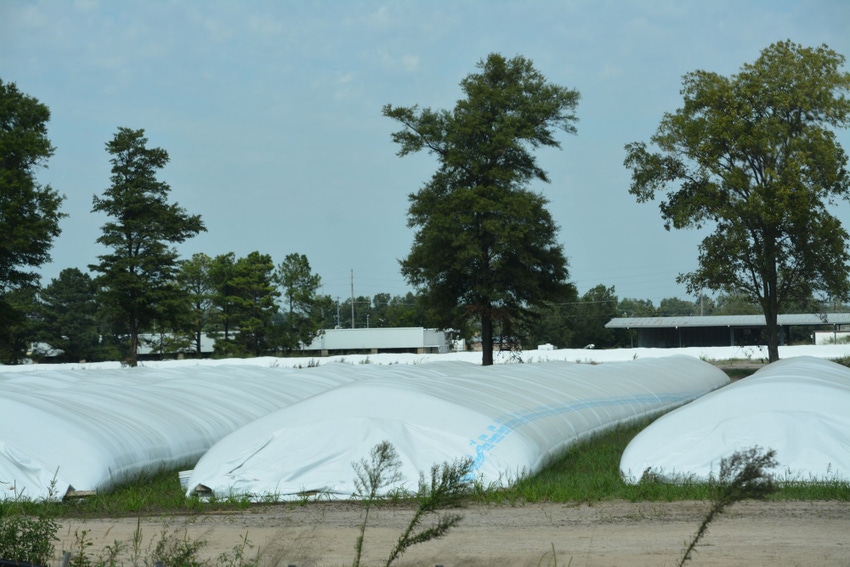 Grain bags at an elevator in Dyersburg, Tenn., await transport to a barge so they can be shipped overseas.
Well, that didn't take long. Trump administration staff members were barely settling into their new digs when the major farm organizations began pushing back at their boss' decision to scrap the Trans-Pacific Partnership agreement.
Most presidents get a honeymoon period where they and constituent groups make nice with each other for the first 100 days. But the new president stepped right into a tussle with the farm organizations three days into his term.
The American Farm Bureau and other commodity groups began issuing statements within minutes after the news broke that the president had signed an executive order formally ending U.S. participation in the TPP. See https://soygrowers.com/asa-registers-significant-concern-following-withdrawal-from-tpp/.
One of the first was from Joel G. Newman, president and CEO of the American Feed Industry Association, who said his organization was "extremely disappointed" with the new president's action.
"TPP, and agreements like it, are key to setting the terms and rules for future trade relationships, creating higher standards and expectations than previous trade deals," Newman said. "While the U.S. economy generally deals with a trade deficit, agriculture is the one segment where our country enjoys a strong trade surplus."
Farm Bureau, whose economists had estimated TPP could be worth $4.4 billion in additional export sales for American farmers, called on the administration to make a commitment to "ensuring we do not lose the ground gained whether in the Asia-Pacific, North America, Europe or other parts of the world."
In the days before the November election, AFBF President Zippy Duvall asked Congress to pass the Trans-Pacific Partnership Agreement during the lame-duck session so President Obama, who supported TPP, could sign it. His request was ignored.
AFBF and a number of other farm groups met with the new president's transition team a few days before the inauguration to stress the importance of trade for American farmers, who most polls indicated were among the new president's strongest supporters, apparently to no avail.
The executive order also left former Georgia Gov. Sonny Perdue in an awkward position after his nomination to be agriculture secretary. Perdue, a close friend of Duvall, is the managing partner of a grain company with elevators in Georgia and South Carolina. Perdue also founded a company aimed at facilitating exports, ostensibly including commodities, after he left the governor's office.
The new administration's indication it will renegotiate the North American Free Trade Agreement and other trade pacts also prompted statements of concern by a large number of farm groups.
The National Corn Growers Association said it and 129 other food and agricultural organizations contacted the president to "highlight the importance of NAFTA to the industry and urge him to build upon that success."
Renegotiating NAFTA would allow Canada and Mexico to bring a number of issues they fel they got shorted on in the original agreement back to the table, Darren Hudson, an agricultural economist with Texas Tech University noted recently. (See http://www.deltafarmpress.com/legislative/trade-issues-air-new-administration-takes-office.)
For more information on farm organizations' concerns about NAFTA, visit https://soygrowers.com/soy-growers-urge-prudence-on-nafta-renegotiation/ and https://soygrowers.com/u-s-ag-industry-asks-trump-administration-to-preserve-and-expand-upon-north-american-free-trade-agreement/.
About the Author(s) Forrest Laws, senior director of content for Farm Press, spent 10 years with The Memphis Press-Scimitar before joining Delta Farm Press in 1980. He has written extensively on farm production practices, crop marketing, farm legislation, environmental regulations and alternative energy. He now oversees the content creation for Delta, Southeast, Southwest and Western Farm Press. He resides in Memphis, Tenn. He served as a missile launch officer in the U.S. Air Force before resuming his career in journalism with The Press-Scimitar.
Subscribe to receive top agriculture news
Be informed daily with these free e-newsletters
You May Also Like
---