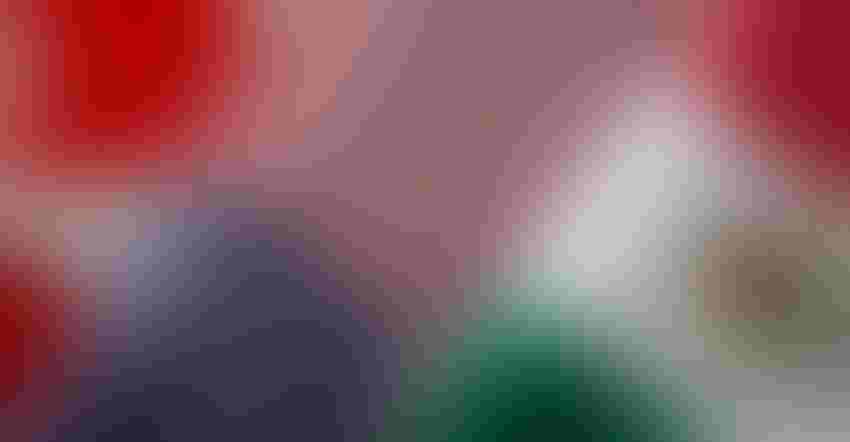 FINAL PUSH: State agriculture department heads are calling on Congress to ratify USMCA to bring financial relief and trade security to Midwest farmers and ranchers.
ronniechua/Getty Images
By Chris Chinn, Mike Naig and Steve Wellman
Disastrous flooding. Lower commodity prices. Limited access to global markets. America's farmers and ranchers have faced difficult times the past few years, and they need a dose of good news that is within immediate reach.
Luckily for American agriculture, President Donald Trump negotiated a new trade agreement with Canada and Mexico called the U.S.-Mexico-Canada Agreement, commonly referred to as USMCA, which will immensely help agriculture. This new agreement provides much-needed updates to NAFTA, a 25-year-old trade agreement with Canada and Mexico.
Needed relief
USMCA will help provide relief to thousands of Midwest farmers and ranchers in our states. Across the country and all industry sectors, USMCA will create about 176,000 jobs and inject more than $68 billion into the economy by increasing exports to Canada and Mexico.
U.S. food and agricultural exports alone are estimated to increase by $2.2 billion under USMCA, with $435 million expected to come from increased market access to Canada and Mexico.
While NAFTA served to significantly lower barriers to the Canadian and Mexican markets, the agreement had not been reviewed in almost 25 years and was not keeping up with the times.
In the past 25 years, the tools and equipment we use to harvest have modernized, and the industry faces several new global competitors, most notably China. USMCA will make American agriculture even more competitive in a global marketplace.
Between 1993 and 2016, NAFTA helped quadruple U.S. agricultural exports to Canada and Mexico from $8.9 billion to $38 billion. USMCA allows us to keep these gains for agriculture, while modernizing our trading relationship.
In fact, every $1 billion of U.S. agricultural exports supports about 7,550 American jobs, meaning about 286,900 agricultural jobs already rely on trade with Canada and Mexico. Those numbers have significant meaning in Iowa, Missouri and Nebraska. Our states support a total of 174,000 jobs through $20 billion in agriculture exports alone.
Trade that works
How can we help put our farmers and ranchers in a position to succeed? Through smart trade policies that put the interests of our workers, family farms and ranchers first. USMCA expands access to the Canadian and Mexican markets for American dairy, poultry and eggs after years of unfair treatment — an expected export boost of more than $314 million for American agriculture.
This 21st century trade agreement establishes rules of the road for agricultural biotechnology to encourage innovation for our industry. The U.S., Mexico and Canada have agreed to continue working together on improvements to transparency as we work through issues that affect trade between our nations.
In the heartland, we are proud to raise food, fuel and fiber for the world. An estimated 47% of Iowa's total exports totaling $6.6 billion worth of products are sent to our USMCA partners. In Missouri, 56% of total exports are sent to Canada and Mexico — accounting for $7.8 billion worth of trade — and 42% of Nebraska's total exports ($3.1 billion worth of products) are sent to the two countries. There is no doubt that upgrading this critical trade agreement brings with it great economic opportunities for our three states.
Americans are leading the way by constantly striving to be sound environmental stewards, raising high quality food and lowering the cost of production. Midwest farmers and ranchers not only feed their families — they feed the world. USMCA will give them the fair, level playing field they need to keep their tractors running and food on our tables. It's time for Congress to deliver for our farmers and ranchers and ratify the USMCA.
Chinn is the director of the Missouri Department of Agriculture. Naig is the Iowa secretary of agriculture. Wellman is the Nebraska director of agriculture.
Subscribe to receive top agriculture news
Be informed daily with these free e-newsletters
You May Also Like
---