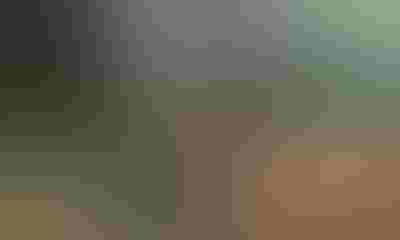 The Michigan Department of Natural Resources has confirmed two additional free-ranging deer have tested positive for chronic wasting disease, a fatal neurological disease that affects white-tailed deer, mule deer, elk and moose.
One of the newly confirmed CWD-positive deer is a 9-month-old male from Meridian Township (Ingham County), and the other is a 2 ¾-year-old female from Watertown Township (Clinton County).
Since May 2015, nearly 4,900 deer have been tested for CWD. Seven of these have tested positive for the disease. 

Michigan confirms additional CWD-positive free-ranging, white-tailed deer
At this time, samples are being collected through road-kill pickup and professional sharpshooters from the U.S. Department of Agriculture (USDA) Wildlife Services. Since the initial case was confirmed, four of the last six positives were collected through efforts of USDA Wildlife Services staff. 
In total, sharpshooters have collected just over 630 deer from the Core CWD Area, which includes nine townships. Of those, 467 deer were taken from Meridian Township, 108 from Williamstown Township, 41 from Bath Township, 12 from Lansing Township, six from DeWitt Township, and none from the remaining townships. Another 33 have been taken outside the core from Watertown Township.
"The partnership with area landowners and USDA Wildlife Services is a critical component of our surveillance efforts to determine the distribution of this fatal disease," said Chad Stewart, DNR deer specialist. "Now, with these additional CWD-positive deer, that support is needed more than ever." 
Stewart continued, "The intensive removal of deer in these areas has a two-part benefit. One, it helps us understand prevalence rates and spread so we can make informed decisions on disease management moving forward; and two, by removing individual deer around areas with known disease occurrence, it reduces the potential for spread and accumulation in our deer herd, which has benefits not only locally, but on the periphery of the management zone as well."
Landowners who would like to directly help with surveillance can apply for disease control permits, which allow a landowner to harvest deer on his or her own property and turn in the head to the DNR for testing. To apply for a disease control permit, contact the DNR Wildlife Disease Laboratory at 517-336-5030. 
Another option for landowners to help address this disease is allowing USDA Wildlife Services sharpshooters access to their property to collect samples. Sharpshooters work closely with landowners on the number and type of deer that can be taken, and they will conduct surveillance only on property where they have permission. To inquire about working with USDA sharpshooters, contact the DNR Rose Lake field office at 517-641-4092.
To date, there is no evidence that chronic wasting disease presents any risk to non-cervids, including humans, either through contact with an infected animal or from handling contaminated venison. However, as a precaution, the U.S. Centers for Disease Control and the World Health Organization recommend infected animals not be consumed as food by either humans or domestic animals. 
The DNR asks the public to continue to report deer that are unusually thin and exhibiting unusual behavior (for example, acting tame around humans and allowing someone to approach). 
To report a suspicious-looking deer, call the DNR Wildlife Division at 517-284-9453 between 7:30 a.m. and 4 p.m. After hours, call the DNR Report All Poaching hotline at 800-292-7800. Do not attempt to disturb, kill or remove the animal.
DNR staff will continue with road-kill collection in the Core CWD Area. To report road-kills found in the Core CWD Area, call the Wildlife Disease hotline at 517-614-9602. Leave a voicemail with location information and staff will attempt to pick up carcasses on the next open business day.
Subscribe to receive top agriculture news
Be informed daily with these free e-newsletters
You May Also Like
---